Disclosure: *This post may include affiliate links. As an affiliate, I earn from qualifying purchases.


How to make easy painted rainbow marshmallows, an awesome unicorn food idea.

I'm back with more marshmallow painting! This time, painted rainbow marshmallows. Painting marshmallows with food coloring is such a quick and easy way to make a bright treat to match any party theme. I'm a bigger fan of these rainbow marshmallow kabobs, because I like the extra sweet crunch of the sprinkles. But if you just want something simpler or if you're a marshmallow purist, then this painting thing is for you.
And rainbows are pretty much good for every situation: Rainbow party, unicorn party, Pride party, leprechaun party, BBQ. You get the idea.
(If you like this idea for marshmallows, check out this fun kids' cookie and marshmallow decorating idea: Edible marshmallow paint.)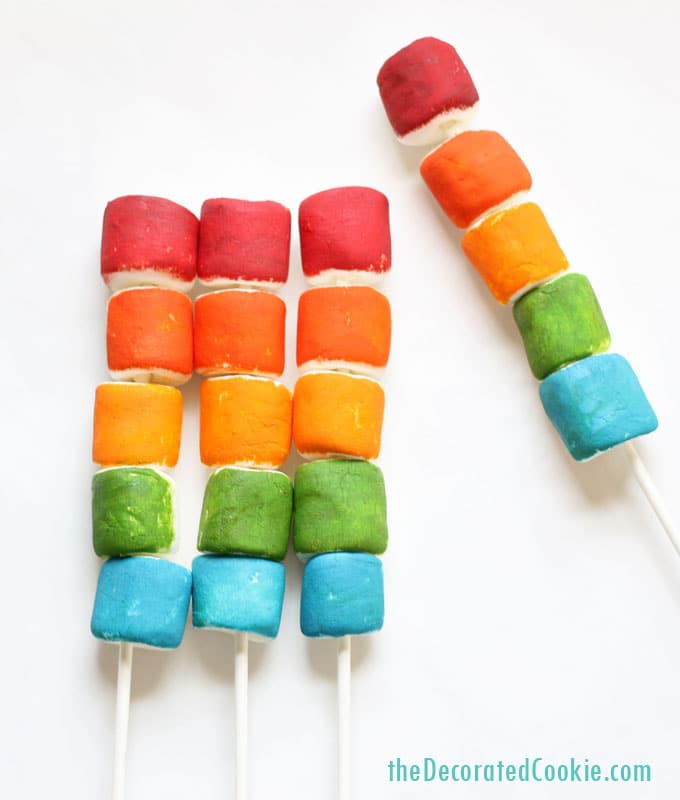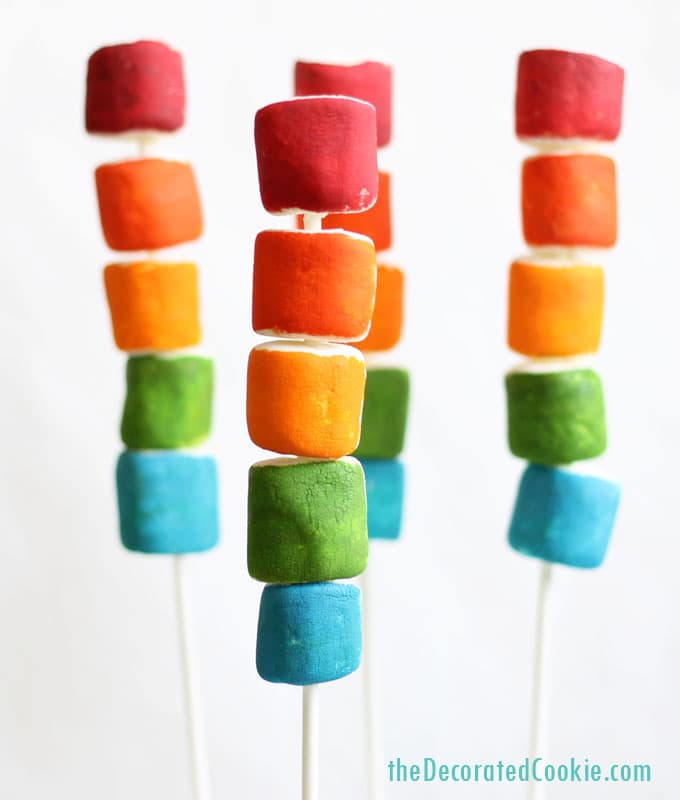 Serving tip: Wrap Styrofoam blocks in rainbow-colored tissue paper and arrange the rainbow marshmallows propped in the blocks. If the arrangement is too top-heavy, fit the Styrofoam block tightly in a container first.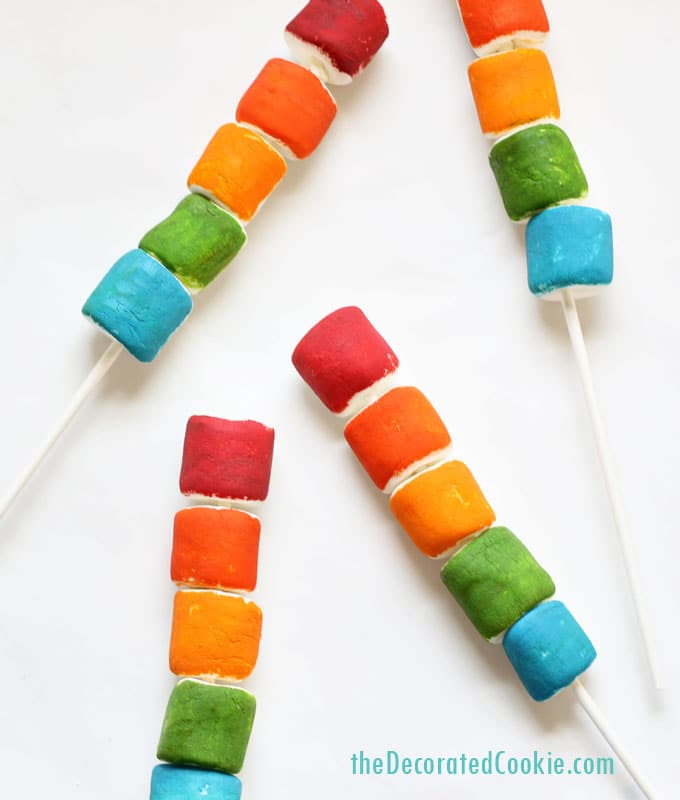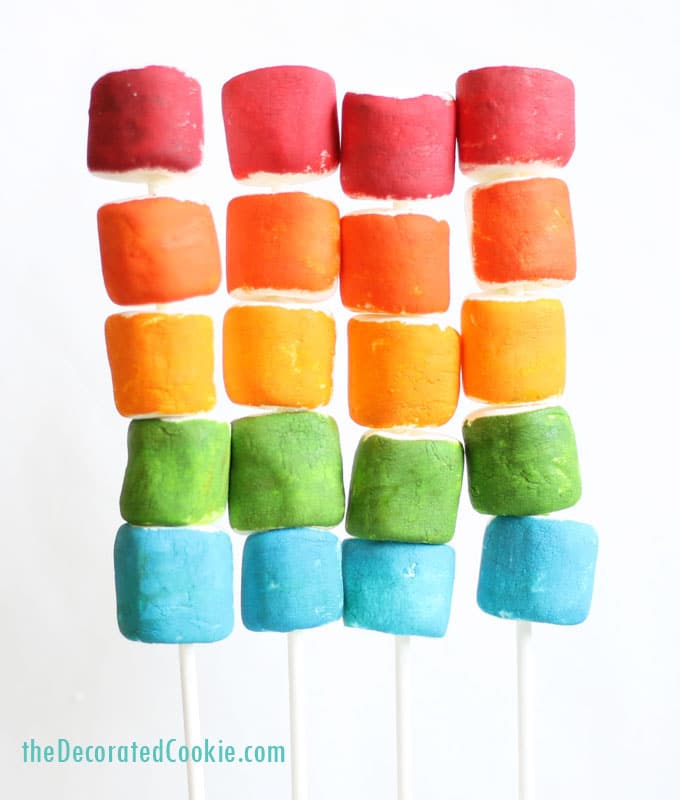 How to make painted rainbow marshmallows
To skewer marshmallows, wipe a bit of Crisco on the top half of a 12-inch lollipop stick. Slide your marshmallows on the stick. Use food coloring and a brush to paint. Here I poured a few drops each of Red Red, Orange, Egg Yellow, Electric Green and Sky Blue Americolor food coloring into my palette. I added a few drops of Bright White food coloring to each color and stirred with the back of the paint brush. I added a few drops of water to each color as well to thin slightly and make the paint more spreadable. I then I painted on the marshmallows. That's it. Really.
If you're on the less careful side, like me, it helps to space the marshmallows out a bit on the stick. Once each color dries, you can slide them closer to each other. But I do like skewering the marshmallows before painting so you don't over-handle the painted marshmallow.
For lots of information on how to paint on marshmallows, click HERE.