Disclosure: *This post may include affiliate links. As an affiliate, I earn from qualifying purchases.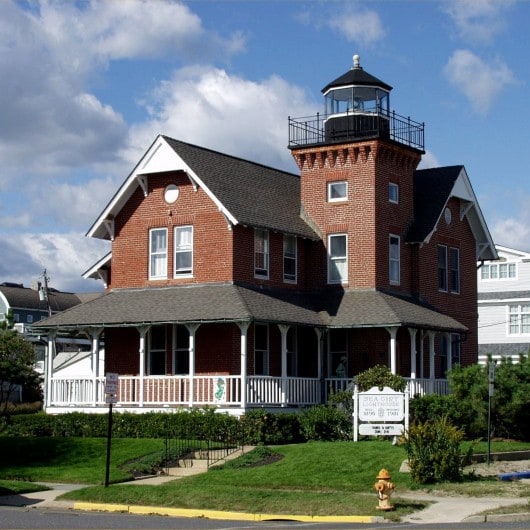 I've mentioned a million jillion (or maybe three or four) times how connected I feel with the Jersey Shore. My family is from a small borough called Sea Girt. My great grandfather, William H. H. Lake, was the keeper from 1917 to 1931 at the Sea Girt Lighthouse, pictured above. That's him below standing in front of the lighthouse.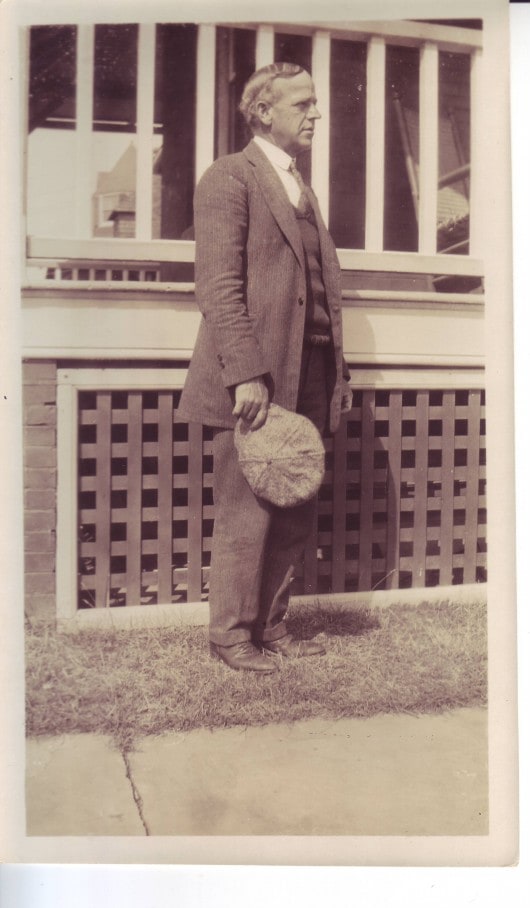 This proud descendant must boast, his son, my grandfather, Elvin "Toots" Lake, was one of six lifeguards on the beach who helped save the survivors of the Morro Castle luxury liner that caught on fire offshore in 1934. Pop Pop (Toots) is third from the left.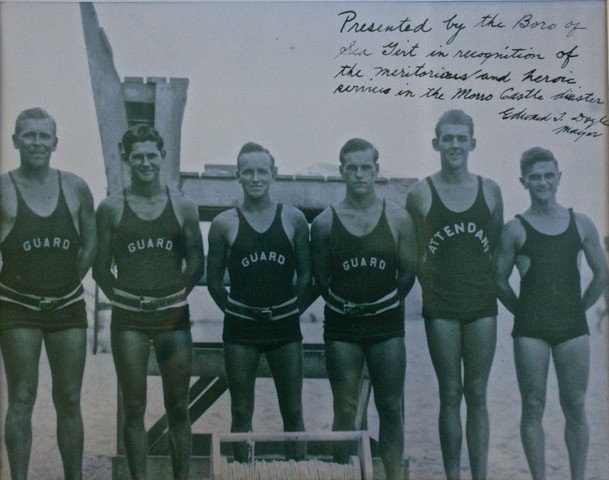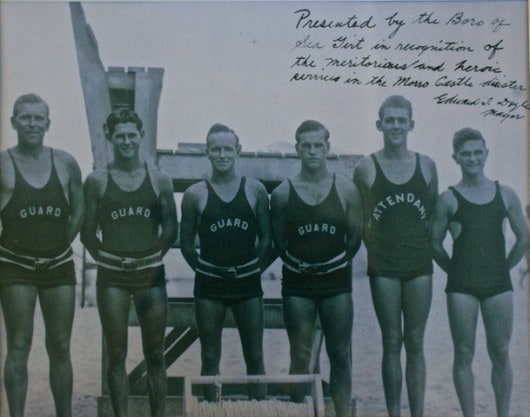 My mom grew up in Sea Girt with her two sisters and brother, and we returned to my grandparents' home on Brooklyn Blvd. for so many weekends and holidays and summers that I considered the house my own. I knew every crack in the sidewalk, every flower on the wallpaper in our room, the smell of the salt air, the familiar rumble of the train on the tracks nearby. My most vivid childhood memories are of Sea Girt are of biking around the town with my cousins, of the crunch of sand in the PB and J and apple juices we brought to the beach, of climbing on the black rocks of the jetty, fishing in Spring Lake, getting splinters on the boardwalk, piles of Christmas presents under the artificial tree…
My brother and his family live in Sea Girt, as do two of my cousins and their families. Thankfully, all are well. My brother spent a fearful night with Sandy and lost power, but fortunately his home and our beloved lighthouse where he volunteers suffered only minimal damage. But most of the Sea Girt boardwalk, dotted with benches dedicated to loved ones by family members, is gone.
My cousin and her family, in the town next to Sea Girt, fared less well. Her home, as well as those of her neighbors, were flooded and her town of Manasquan faced a more brutal destruction. My cousin, Lori, is helping to organize the donation and volunteer effort to restore her hometown. You can find the SquanStrong facebook page HERE. I'm sending along some of these rainbow cookies to pass out to the volunteers.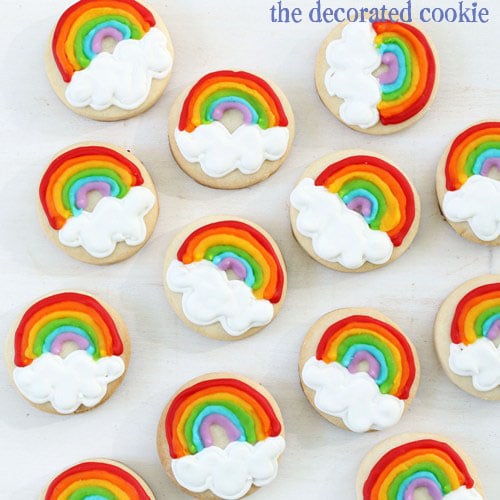 We've also donated to the Red Cross, and I encourage all who are able to help victims of Sandy and help restore the hometowns of our friends and family!
Please, feel free to leave me your story if you like, if you've been affected by Sandy, too!