Simple Thanksgiving cookie decorating: Turkey cookie sticks.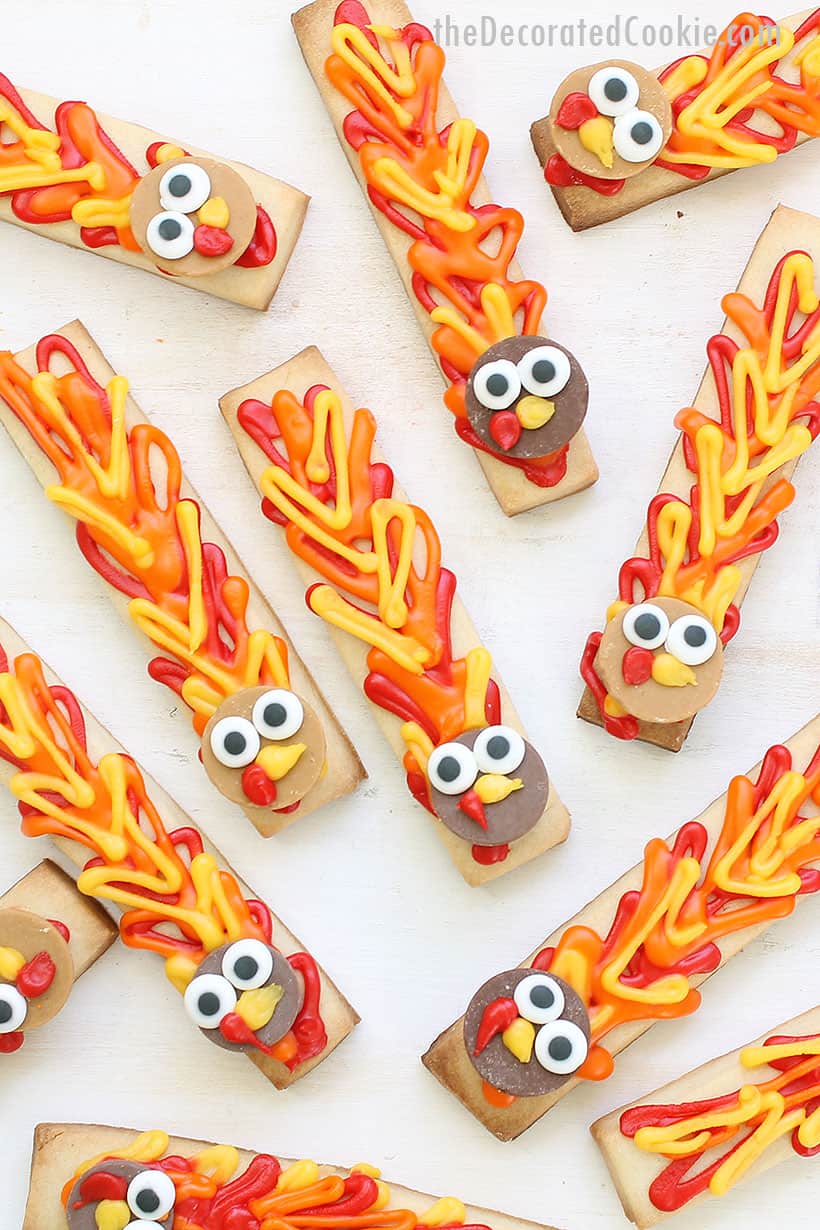 turkey cookies
These turkey cookie sticks are cookies for everyone.
I'd say I have a history of striving for perfection. I was the stressball high school kid that pulled all-nighters for her AP Calculus exam. I feel anxiety welling up when I look around at the scattered kid toys and food crumbs all over my floors. I don't achieve perfection, mind you, but I'm one who strives for it.
There's one place, however, where I do not strive for perfection. Cookie decorating. I'm truly in awe of those cookie decorators with the patience and muscle control to decorate with machine-like precision. They are artists, masters of the craft, to be sure.
But I'm not in that club. I can decorate a mean cookie, mind you, just with bumps and gaps. So lately I've been embracing the benefits of imperfection, namely, accessibility and lack of stress. And thus, these turkey cookie sticks you can't mess up.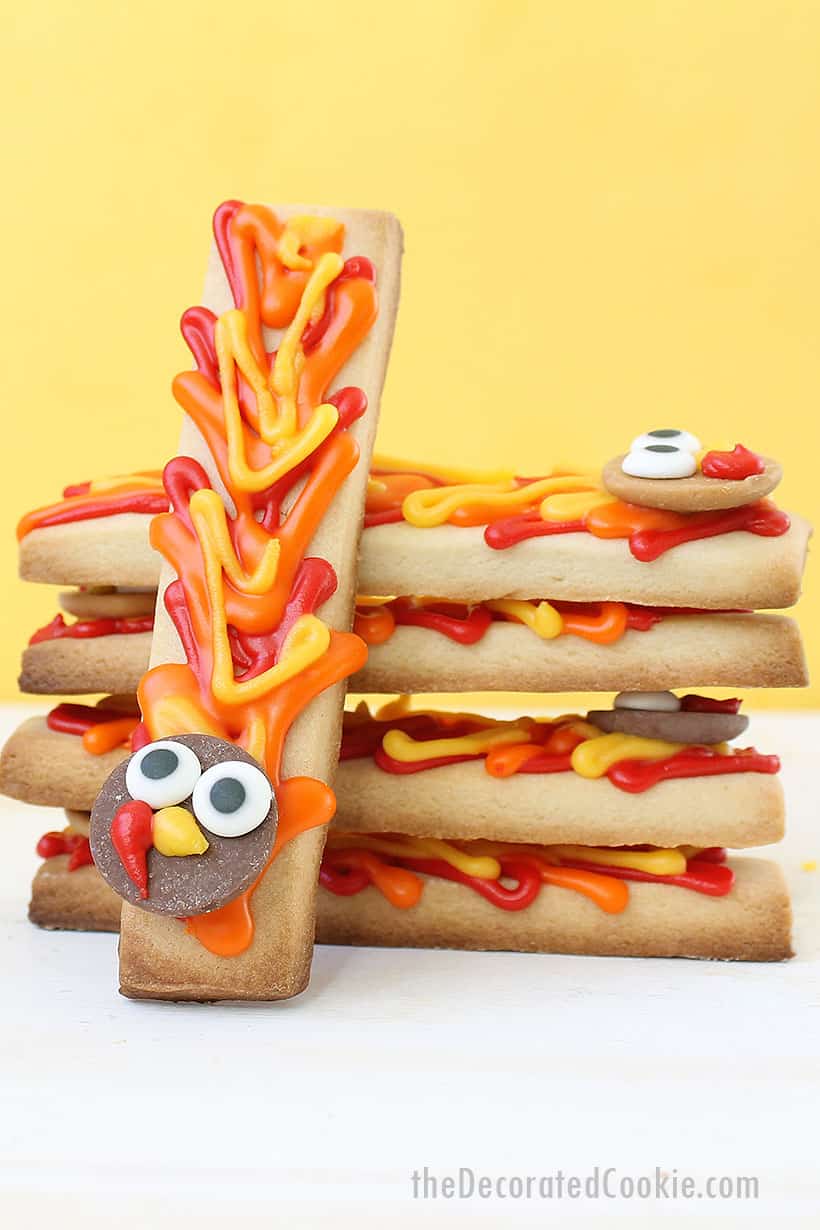 more Thanksgiving cookies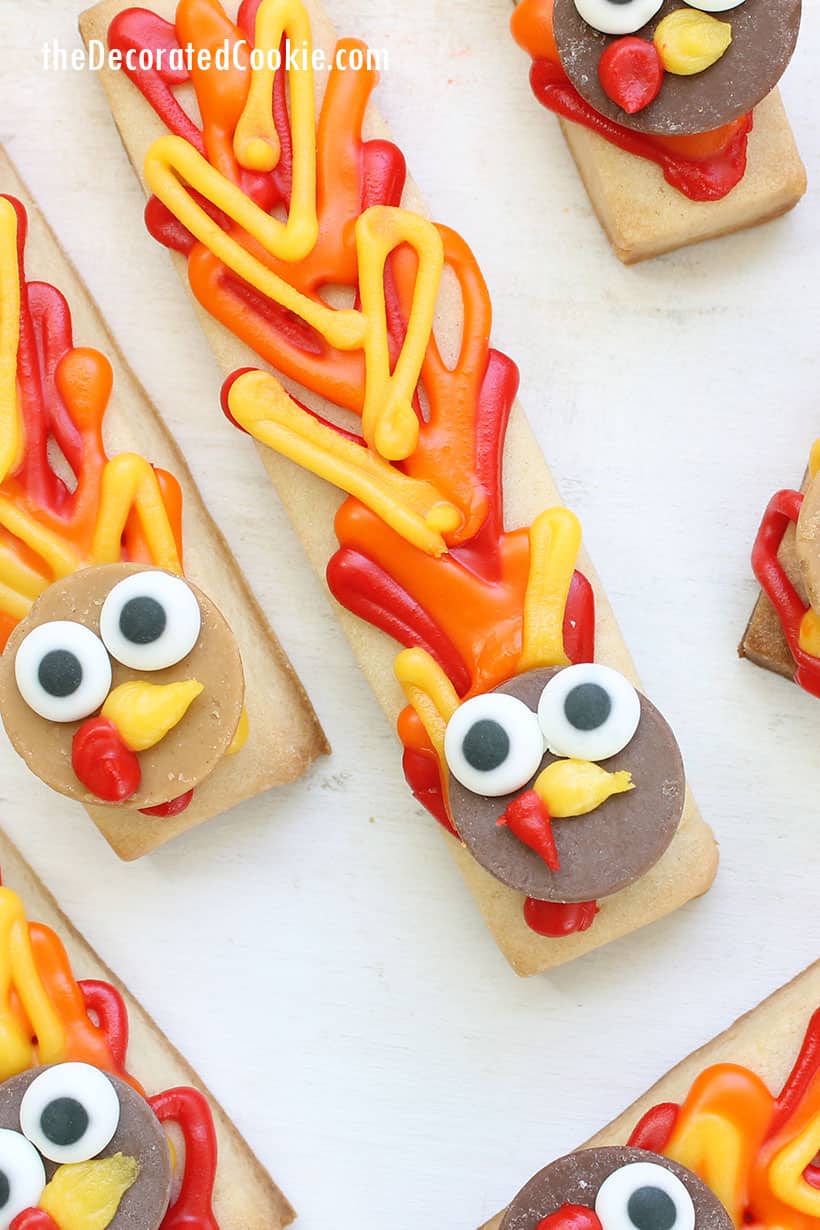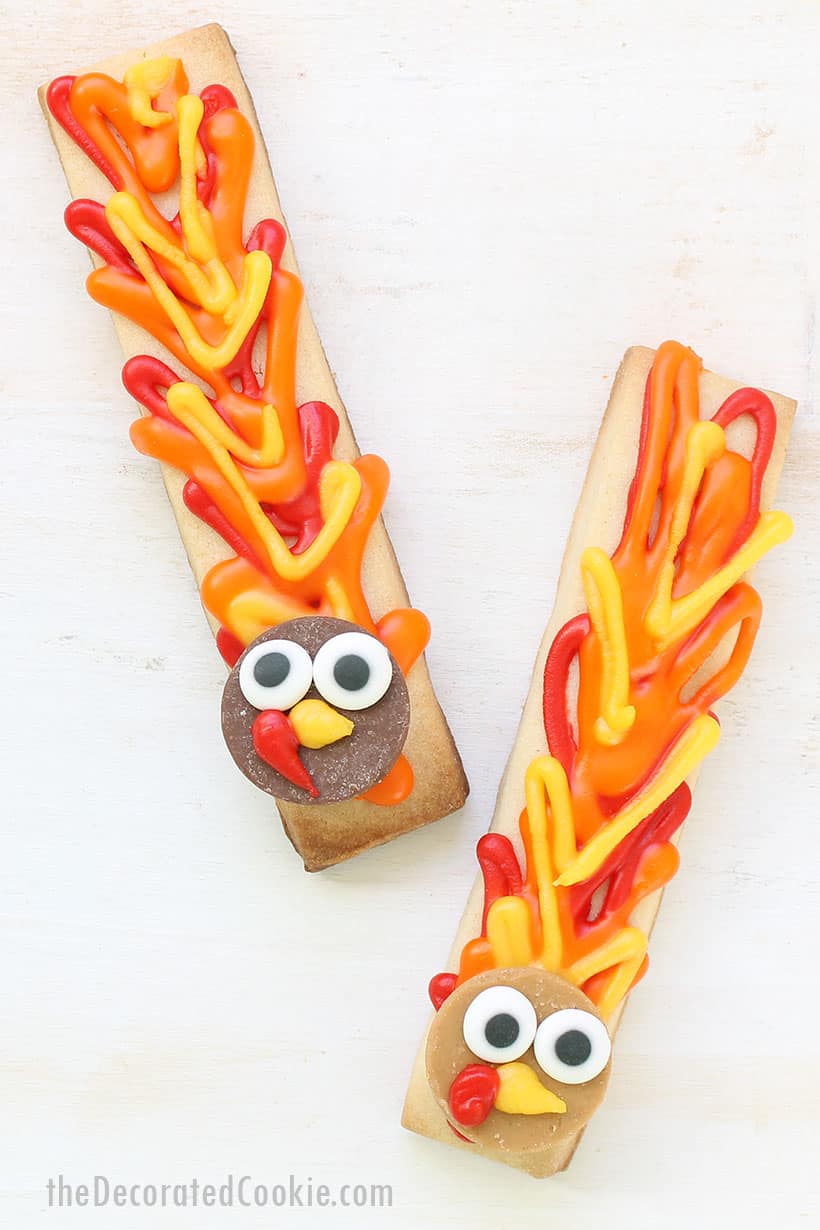 how to make turkey cookies
you will need:*
BASIC COOKIE DECORATING INSTRUCTIONS
step one: make your cookie sticks
Prepare the cookie dough according to the recipe, chill for a couple hours, roll out 1/4-inch thick and use the dough scraper or knife to cut out sticks.
My sticks are about 4 1/2 inches long by 1/2 inch wide.
Place the sticks on a baking tray lined with parchment paper and bake according to the recipe. Let cool completely.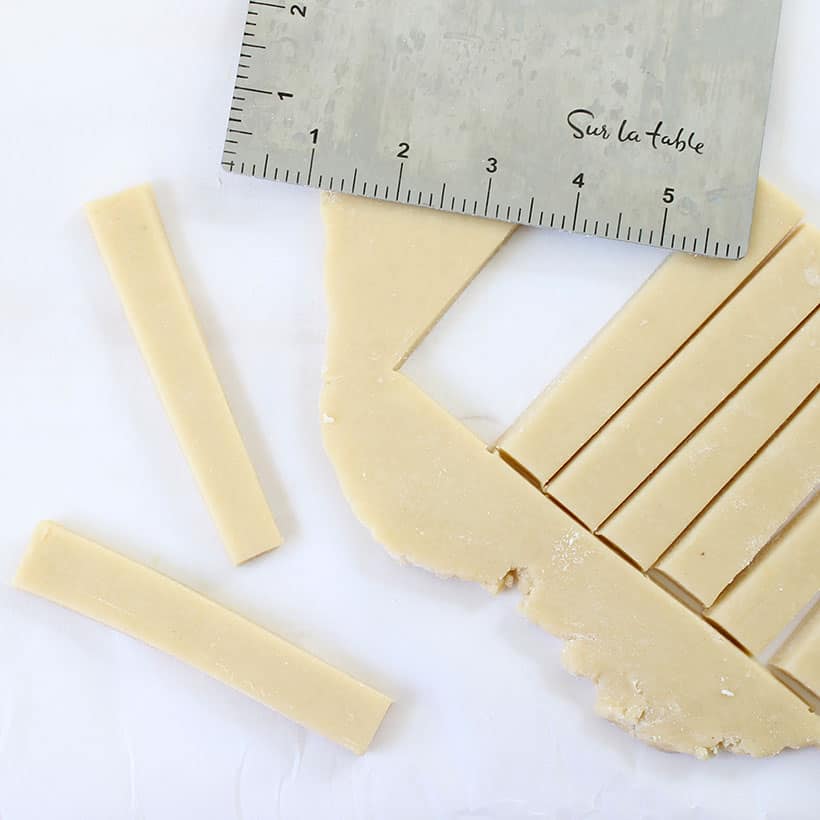 step two: prepare your royal icing
Prepare royal icing according to the recipe. Divide the icing and tint red, orange, and yellow.
Assemble decorating bags with couplers and tips, fill with icing and close tightly with rubber bands.
step three: decorate your cookies
To decorate, fit the red, orange and yellow icing bags with tips sizes 3, 4 or 5, depending on your preference (3 makes smaller feathers, 5 bigger).
Pipe a crazy mess of feathers in red, then orange and then yellow. Set a candy melt face down into the icing on the bottom of the cookie stick.
To decorate the face, add a couple little dots of icing (you can use light corn syrup, too) to the back of candy eyes and adhere to the candy melt.
Pipe a dot for the nose (if you pipe a dot and pull it a bit to the side, you can make the beak shape) and a little bit for the wattle. Let the cookies dry well, preferably overnight, before handling and packaging.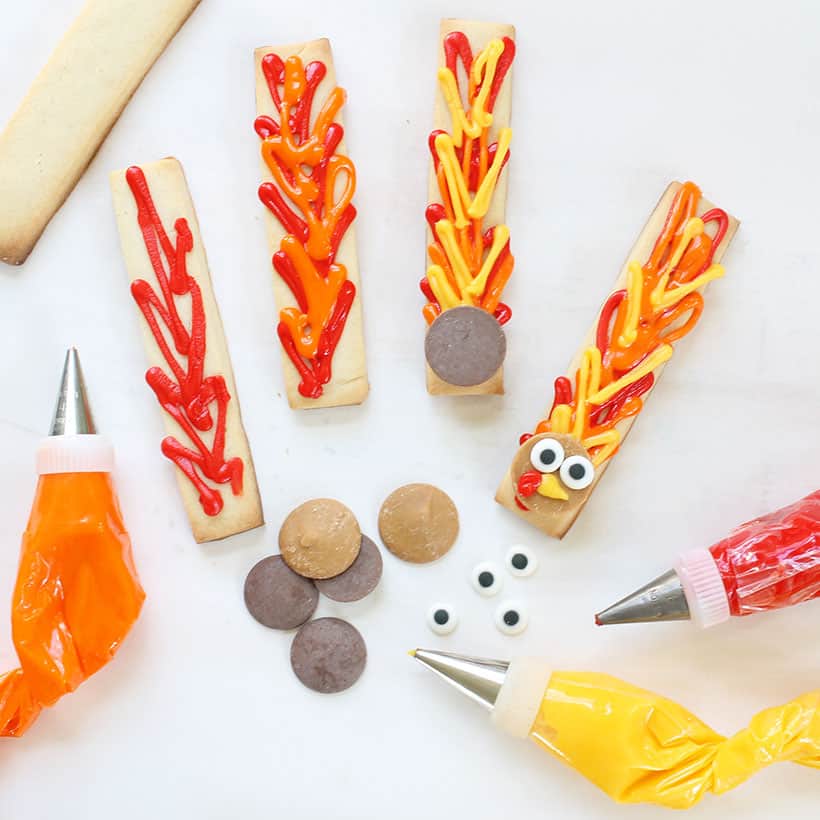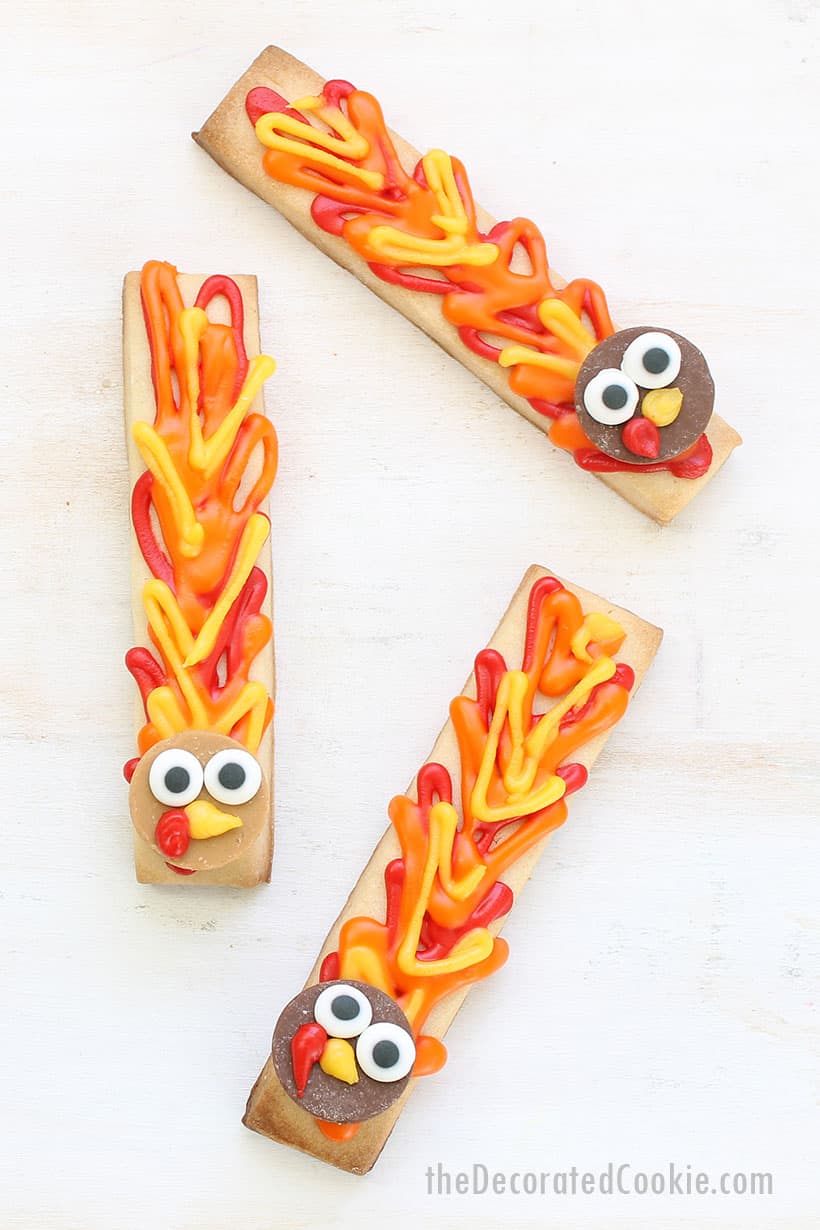 SOME SUPPLIES: