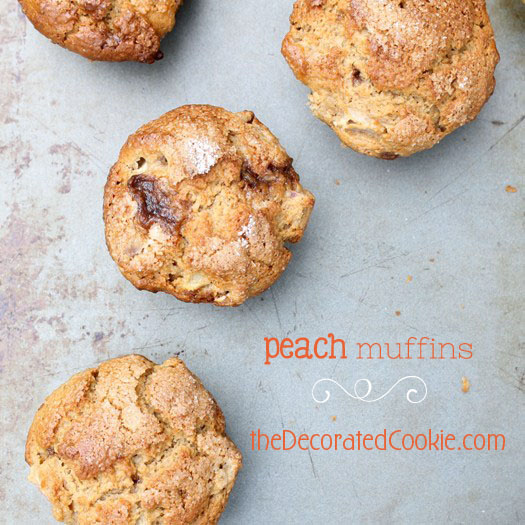 peach picking
This week, on a rare, non-stifling day in August here in Washington, DC, I took my daughters to pick peaches. Now, my daughter doesn't actually eat peaches, mind you, but she loves to pick them. Clearly. Every time I turned around there were more and more peaches in the box. I'm not really a big fan either. Nor is my husband. So what am I going to do with all these peaches? Peach muffins.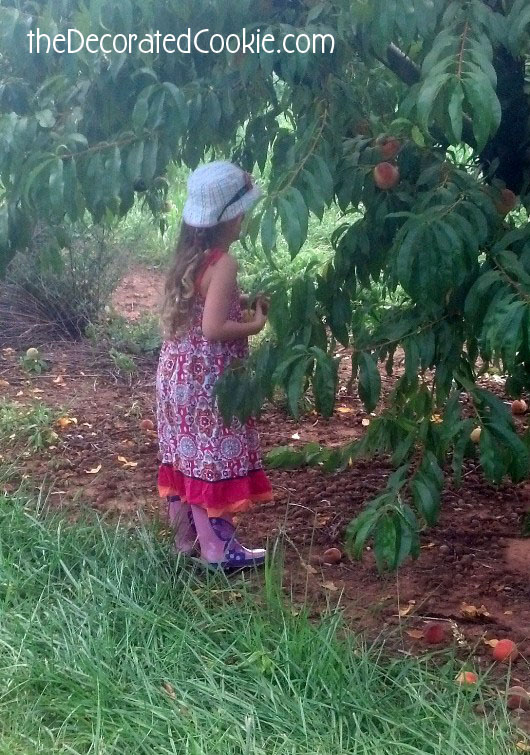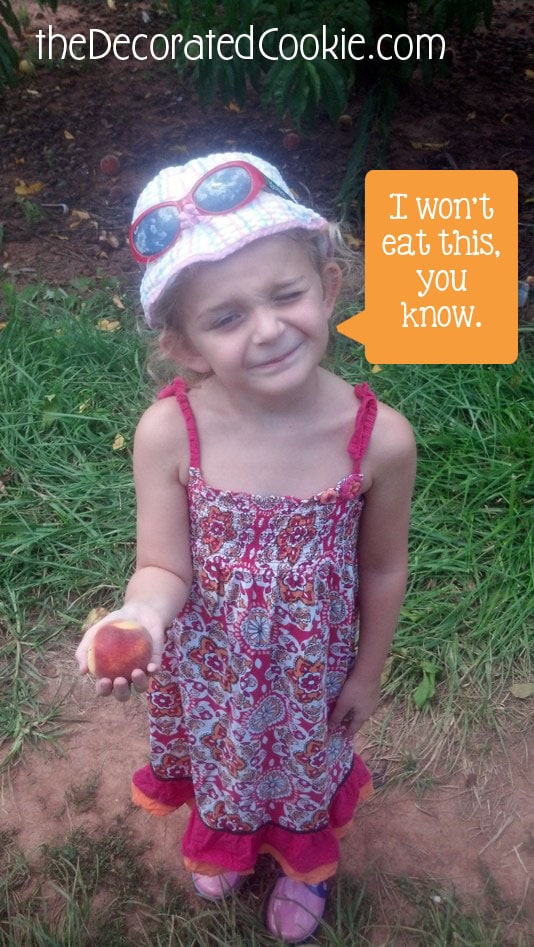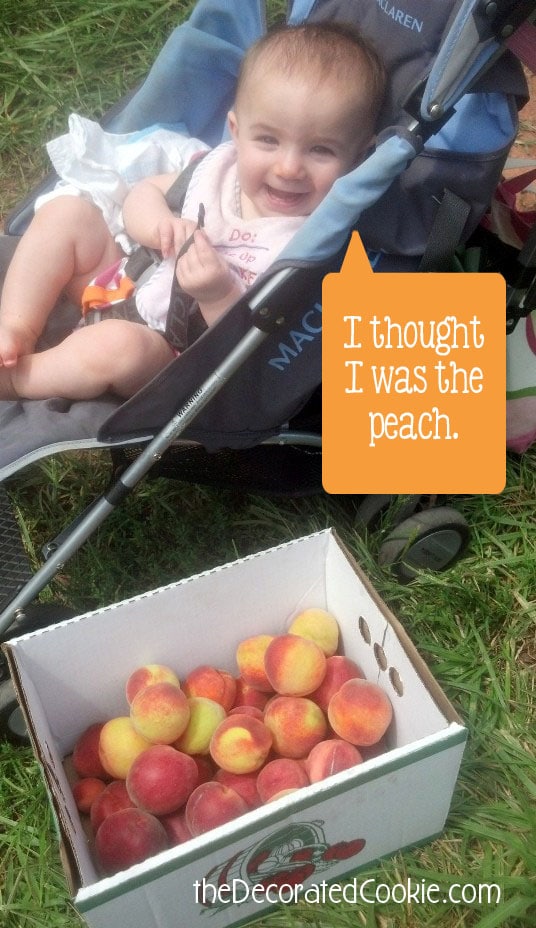 Maybe I need a Peach Week on the blog. Peach baby food, yeah, I'll make some of that. Peach butter. I'm more fond of the pumpkin version, but waste not want not. A few handpies maybe? I even put peaches on our pizza. (Seriously. It was good. Peaches, bacon and spinach. Yum.) Oh, and gifts for friends. If you know me, stop by and take some peaches. Also, take some tomatoes from our garden while you're here.
Look at all the peaches we got: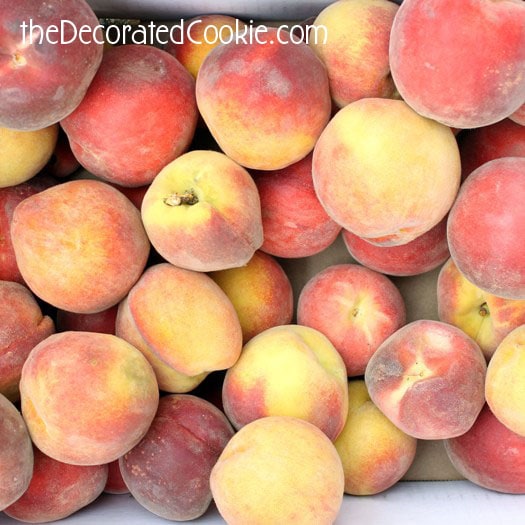 For those in the Washington, DC area, we visited Homestead Farms in Poolesville, MD. That's our usual spot for apple picking, pumpkin buying and hayrides in the Fall. This is the first time we trekked out there in the summertime.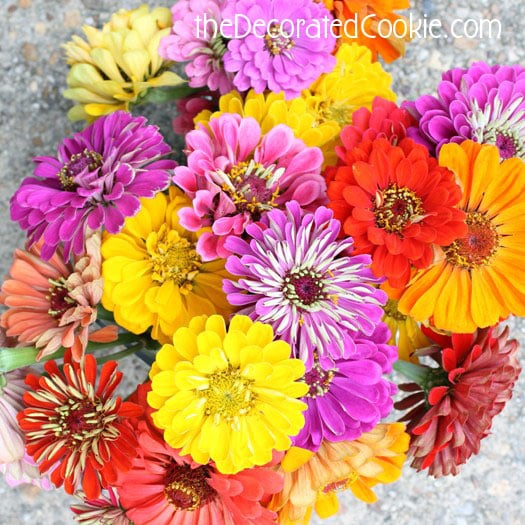 They also let you cut your own zinnias. Fill a bag for four dollars. We got about three times this many for only twelve bucks.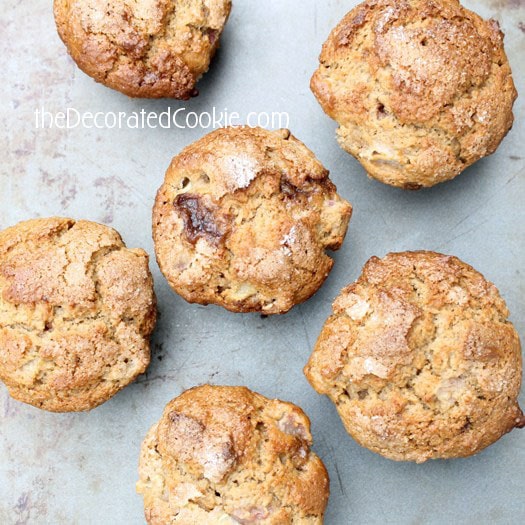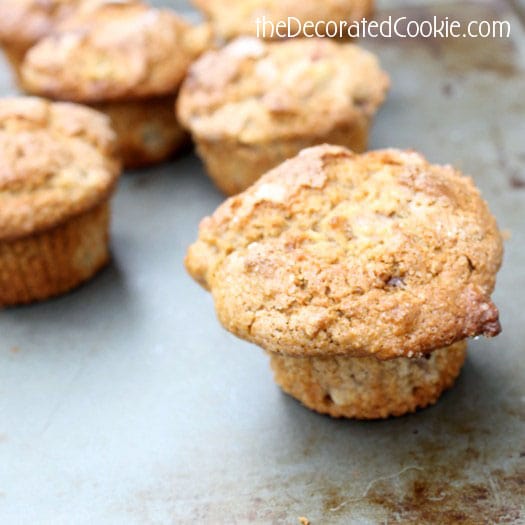 peach muffins
First up on our get-rid-of-peaches mission: Peach muffins. To make peach muffins, we followed this recipe for peach muffins , adapted from King Arthur Flour. They were delicious. Even my picky daughter loved them. However, as she noted, they would have been much better…. without the peaches. Sigh. And the slap to my forehead could be heard around the world.