Disclosure: *This post may include affiliate links. As an affiliate, I earn from qualifying purchases.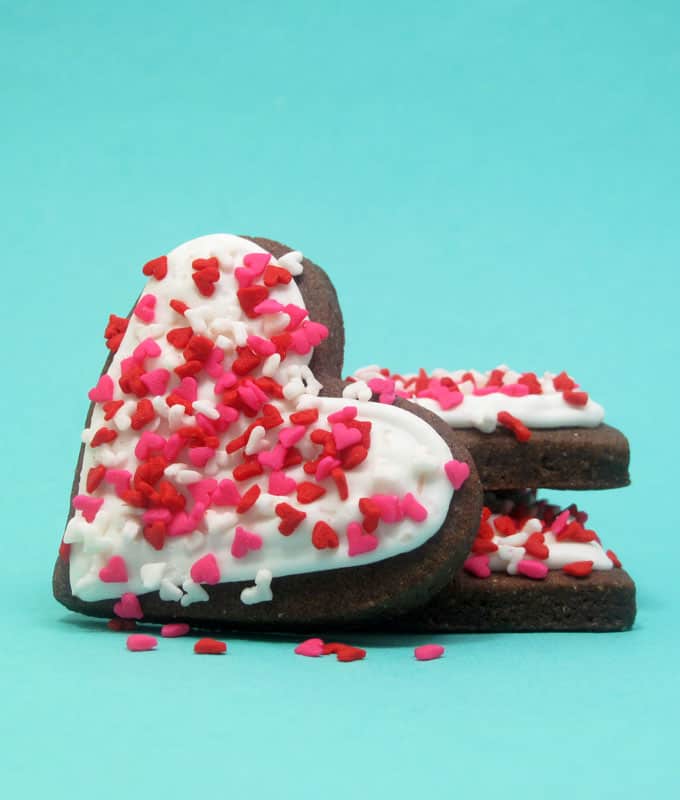 Heart sprinkle marshmallows and cookies for easy Valentine's Day treats.
I was going to offer these up as an "easier, quicker" decorating method, but those mod roses were so easy and quick already, this will just have to pass as an "alternate" decorating method.
So here are some simple heart sprinkle marshmallows and cookies for Valentine's Day.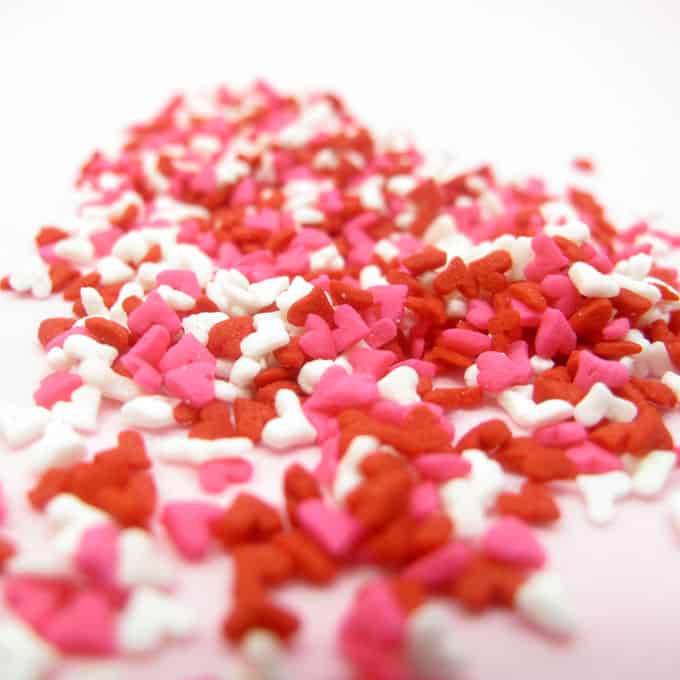 To make the marshmallow pops,
I skewered a marshmallow with a lollipop stick, dunked the marshmallow in a glass of water, shook off the excess, then coated with sprinkles.
To make the cookies,
Working with one cookie at a time, I piped an outline, then piped back and forth in a zig zag motion to totally cover the cookie with icing.
Immediately, coat with sprinkles and turn over to remove excess. Find lollipop sticks, frosting bags, couplers, decorating tips, sprinkles, and heart cutters (probably, this time of year) at the craft store.