Disclosure: *This post may include affiliate links. As an affiliate, I earn from qualifying purchases.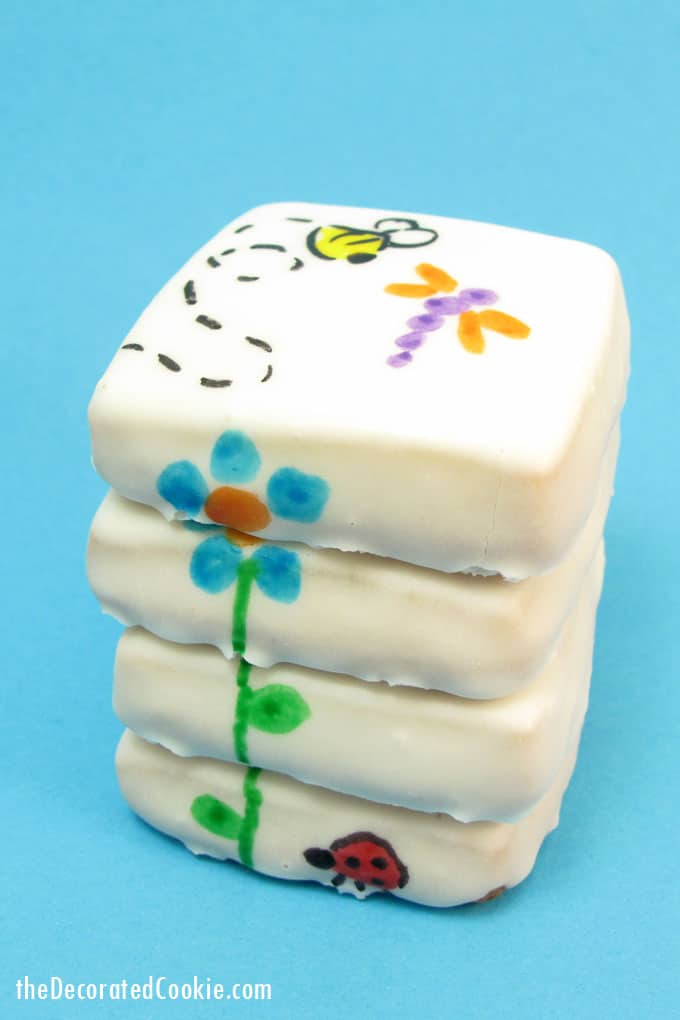 I liked these stacked flower cookies more in theory than execution, but maybe once I perfect the poured sugar icing thing, I'll lose those choppy edges.
My thoughts were that these would be good to either serve stacked on a platter at a party or stacked and tied and given as a gift.
Once I figure out how to coat the cookie without those unappealing edges (and without having to dip the whole thing), I'll revise this, but in the meantime….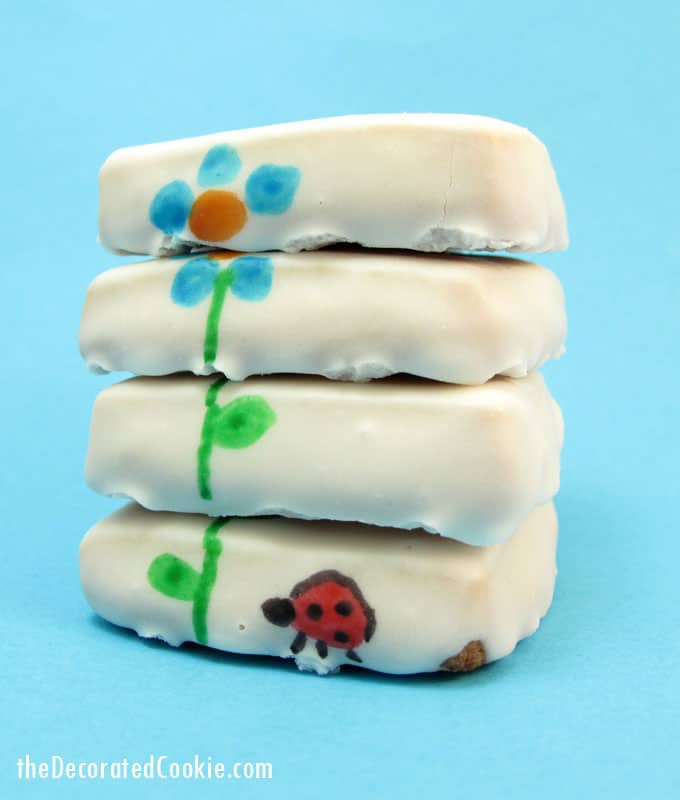 how to make stacked flower cookies
you will need:*
cut-out cookie dough
2 1/2 inch square cutter
poured sugar icing
white frosting color
food coloring pens
*I used a square fondant cutter found in the craft store. For coloring, I use Americolor soft gel paste, Bright White, and for the pens, I use Americolor Gourmet Writers. Find tips on finding cookie decorating supplies HERE.
step one: bake your cookies
Cut out squares and bake cookies according to the recipe.
step two: coat the cookies
Prepare poured sugar icing, tint with a some White coloring, and coat cookies with the method shown HERE. Let dry well, overnight preferred.
step three: decorate the cookies
Use your pens to decorate the cookies. I stacked the cookies first, drew the design on the side, then unstacked and drew designs on the tops of the cookies that extended from the designs drawn on the sides. Let drawings dry before re-stacking.