Disclosure: *This post may include affiliate links. As an affiliate, I earn from qualifying purchases.


The most popular food and craft posts from the year: Top Ten posts of 2017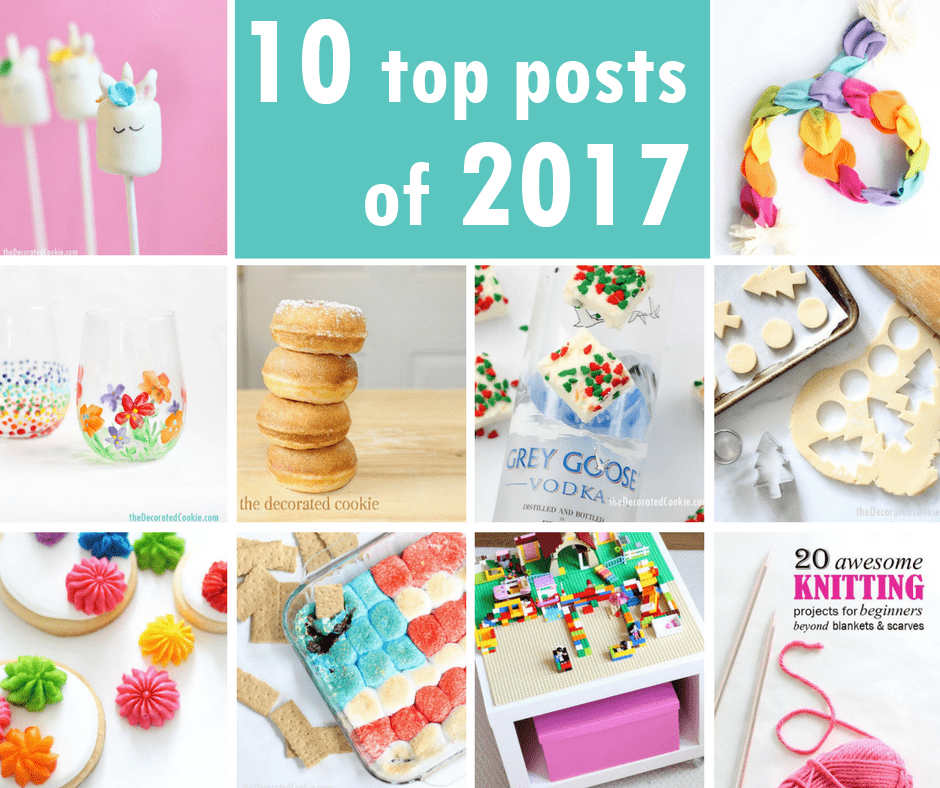 And so another year quickly passes. A decade of blogging. Wow. Here are the top ten most popular posts from January 1 to today.
10. How to paint wine glasses. For a food blog, I'm surprised at the number of non-food posts that made the top ten, including this roundup of wine glass painting ideas and how-tos for painting your own.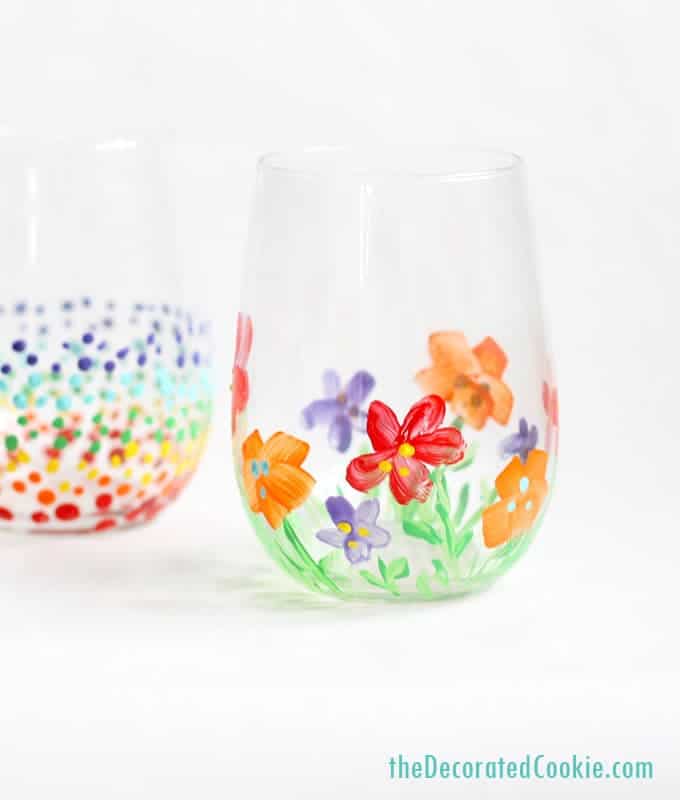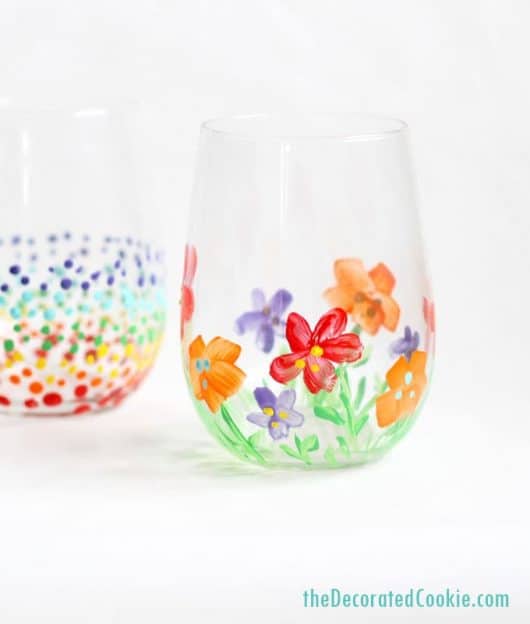 9. Flower decorating tips. I first published this post on how to make cookies with the flower decorating tips in 2016 and it's still one of the most popular hits on my blog. You can buy the flower tips HERE.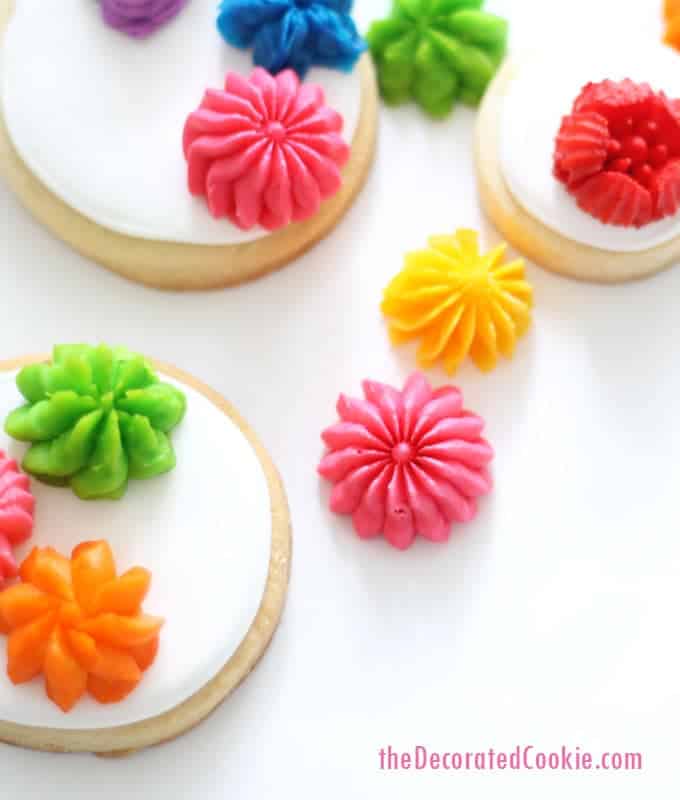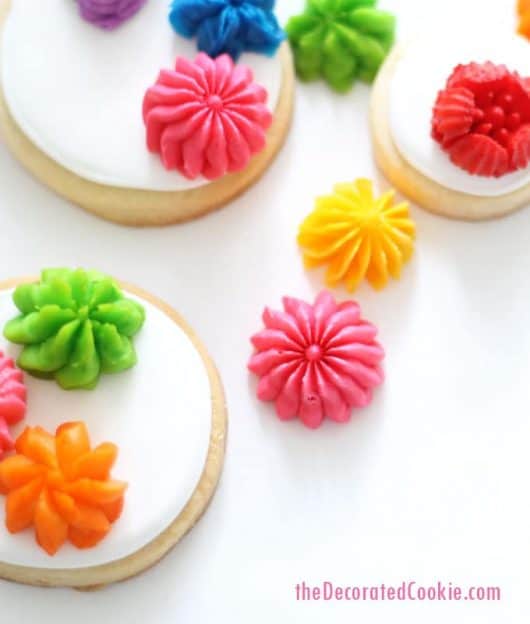 8. Freaking awesome Ikea hack LEGO table. I made this Lego table from an Ikea end table almost three years ago for my daughter (age ten now) and she still plays with it. It has storage underneath and I added wheels so she can move the table out of the living room.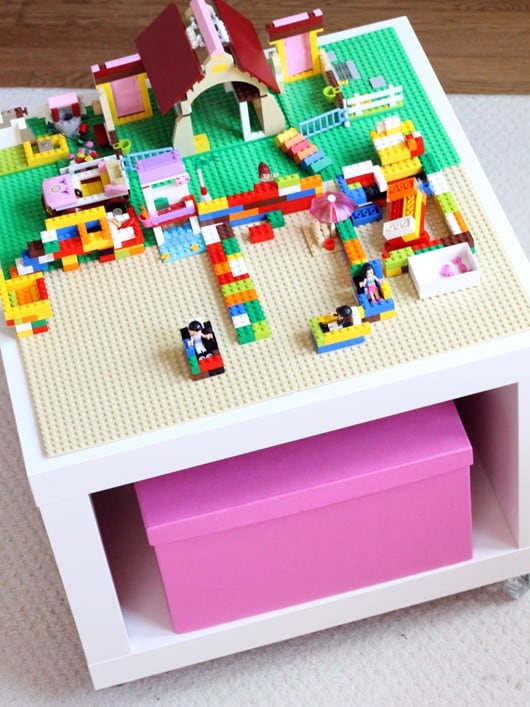 7. Drunk Santa fudge. This 3-ingredient, vodka-filled fudge for Christmas that I made in 2016 was a big hit in the 2017 holiday season, too. Not sorry that Christmas is over. I have boozy fudge for every occasion.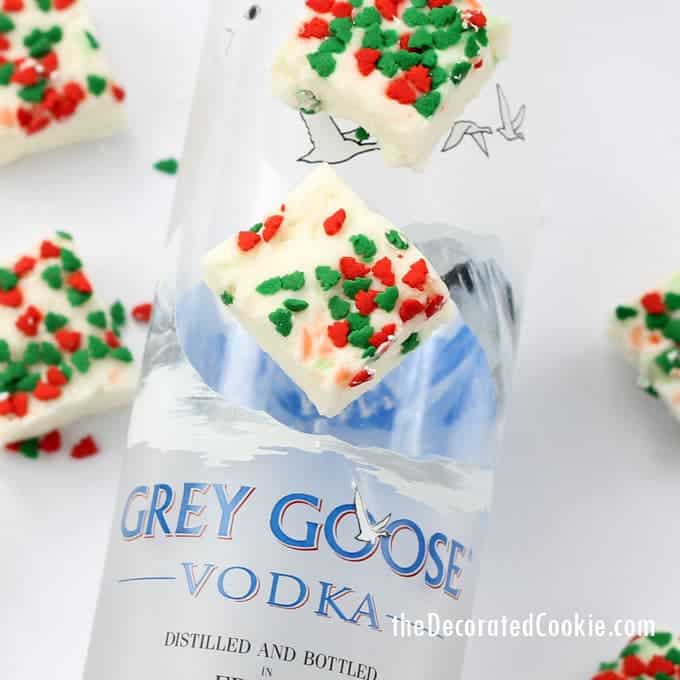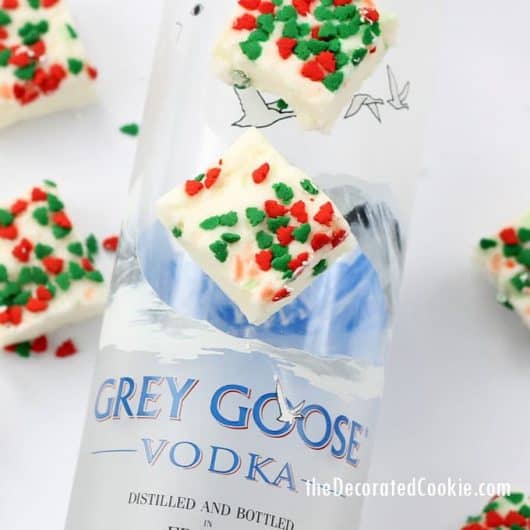 6. Unicorn marshmallow pops. 2017 certainly was the year of unicorn food. If you want to keep the trend going, here are more unicorn food ideas.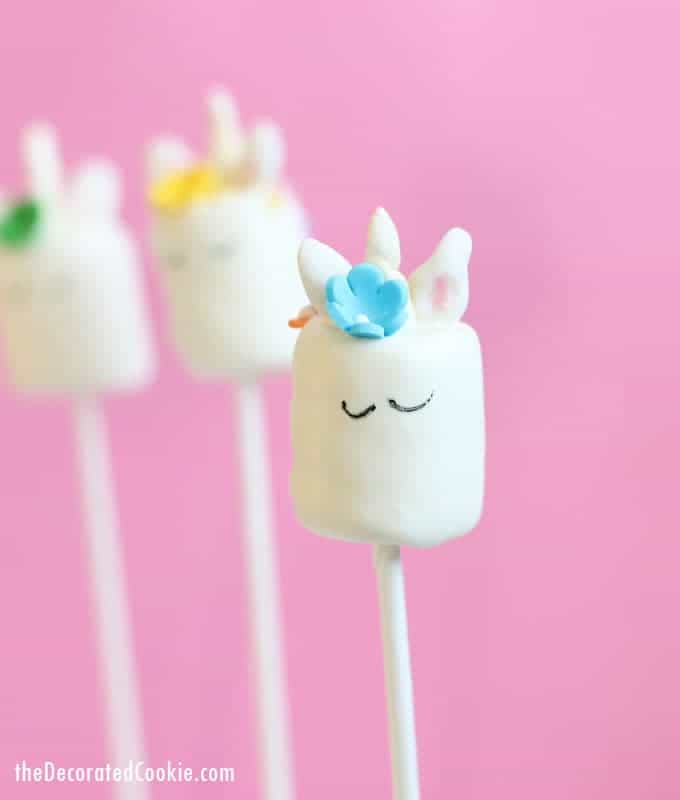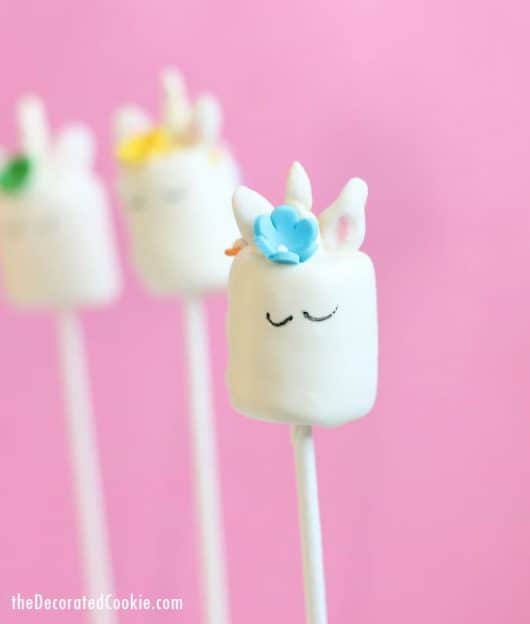 5. Christmas cookies with no-fail recipes. Even though this post came in the last month of the year, it still managed top billing. The post may be for Christmas, but it is useful all year long. You'll find recipes for no-fail cut-out sugar cookies, no-fail royal icing to decorate cookies, and tips on how to freeze decorated cookies.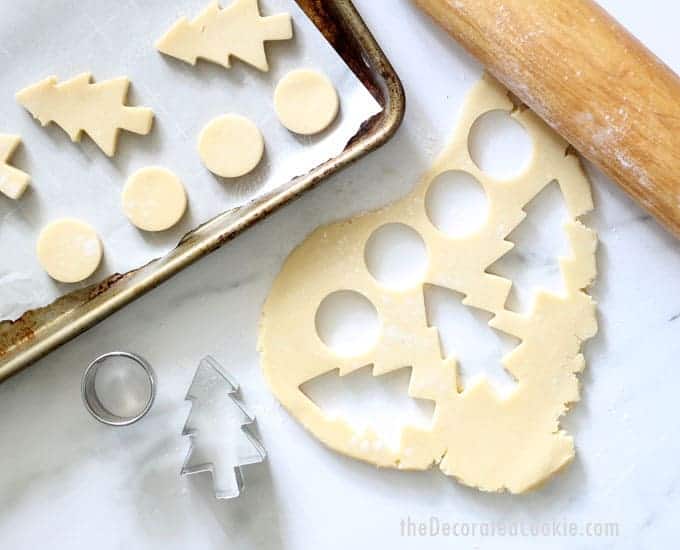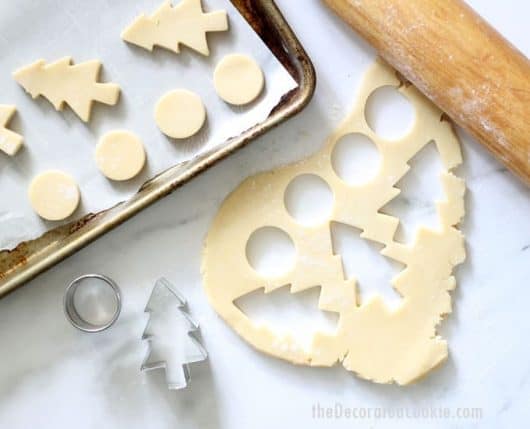 4. Making donuts with the BabyCakes Donut Maker. I don't know what it is about this post, but it's consistently one of the most popular on my blog, and it's from six years ago! Here are even more donut maker ideas.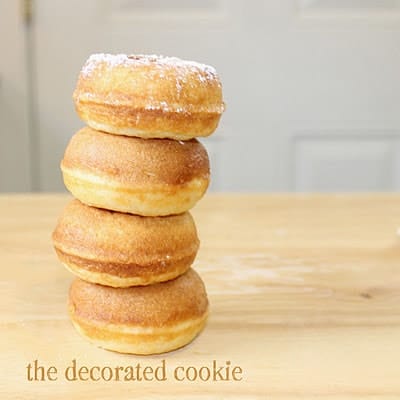 3. American flag s'mores dip. Even though this idea started with the rainbow s'mores dip, the 4th of July version was even more popular.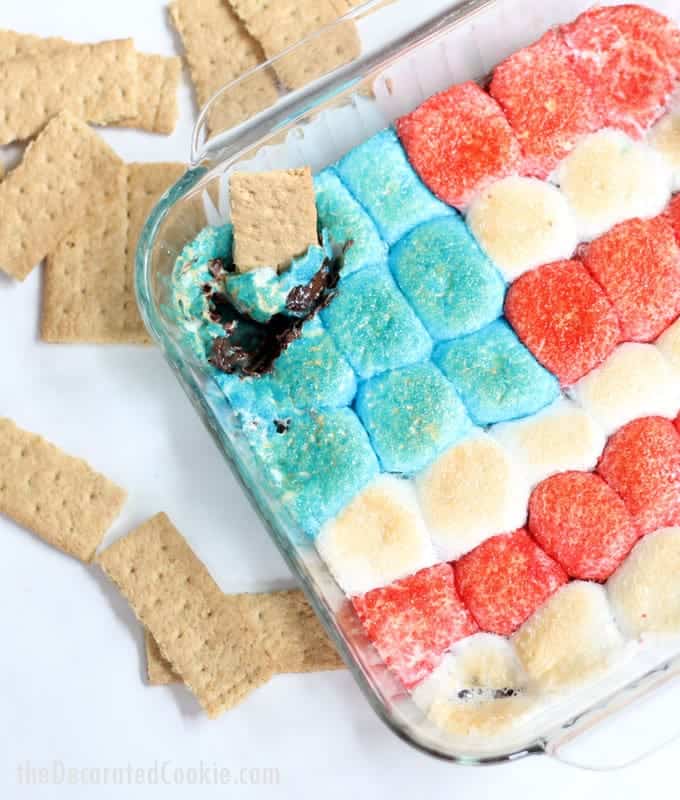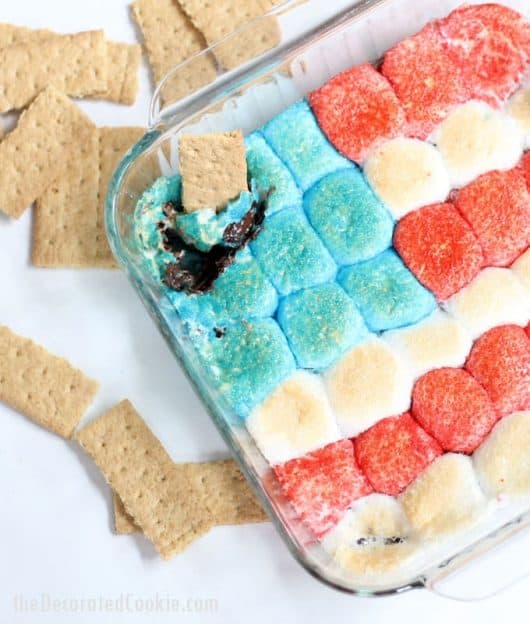 2. Beginner knitting projects roundup. Clearly I'm not alone in not knowing how to knit but wanting to learn, and wanting to knit more than rectangles! This post has been popular since I first rounded up the ideas back in 2015.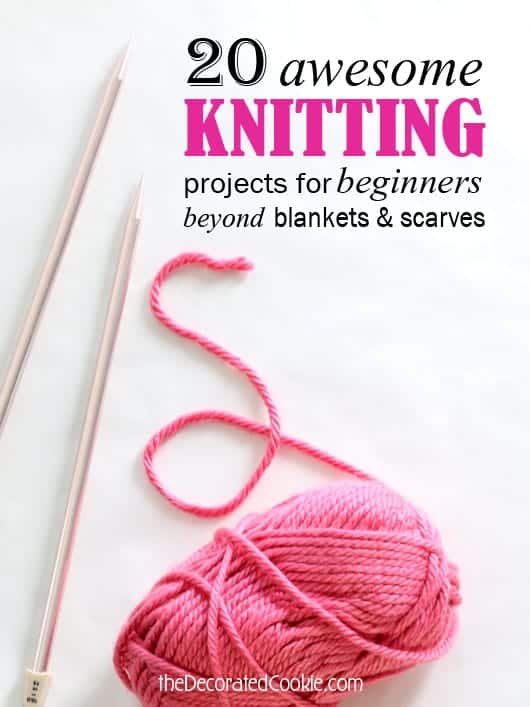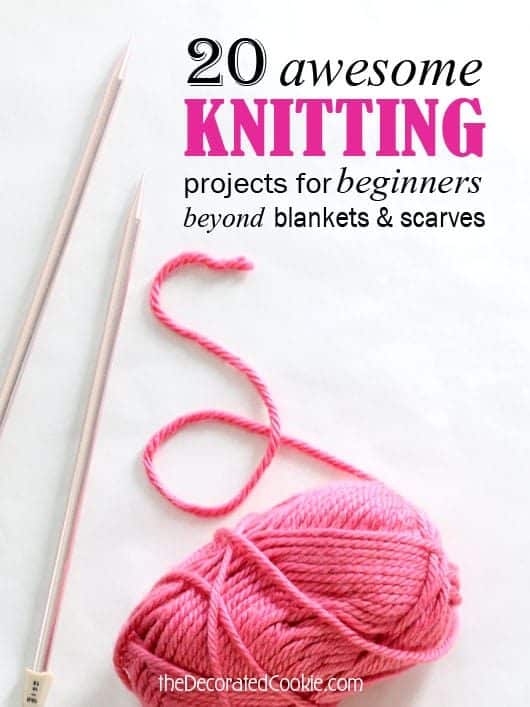 And the number ONE post of 2017 isn't even a food craft. It's…
No-sew rainbow fleece scarf. The video on facebook has been viewed millions of times, and that's because this scarf is cute, super-easy to make for kids and adults alike, no-sewing involved. Here's another version of the scarf using knots.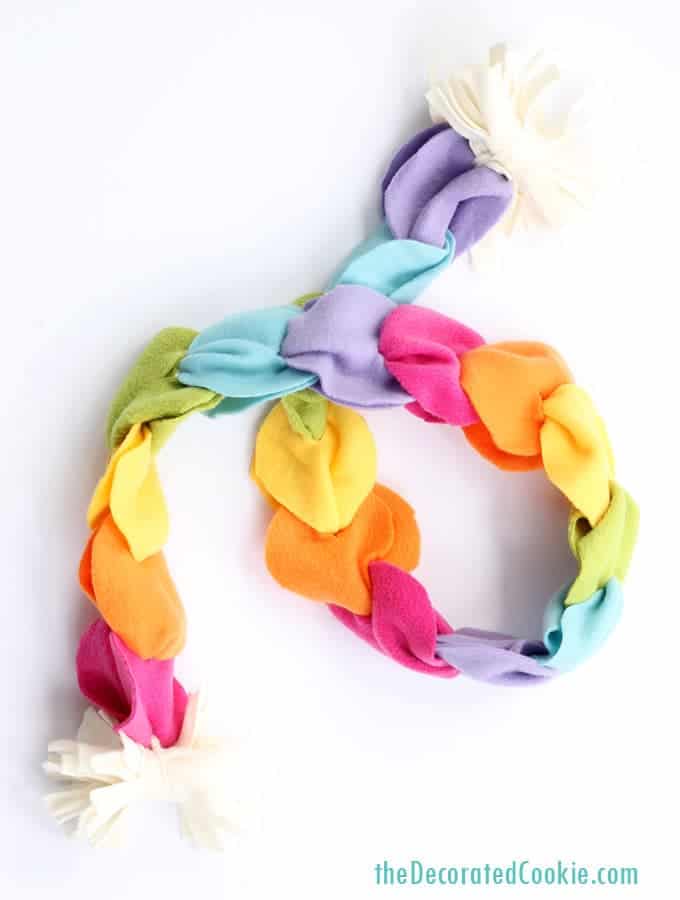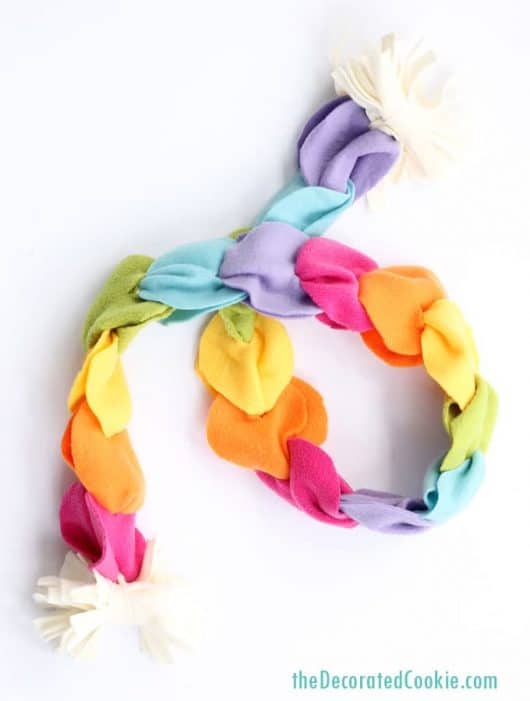 PIN FOR LATER: