Disclosure: *This post may include affiliate links. As an affiliate, I earn from qualifying purchases.


Cute mini Valentine's Day candy cups hold sweet treats for your sweet.
how to make candy cups
Awww. These sweet little edible cups are just right for holding candies this Valentine's Day.
Use any color candy melts you like for the cups (to match any holiday or party, not just Valentine's) and fill with any candy you like.
Line them up on a dessert table or package them in a tin to give. Whatever your heart desires…
They are easy to make, but you do need to be sure to pipe the candy melts thick enough to not crumble.
I cut the tips of my candy melt-filled bags to 3/8-inch, but you can go up to 1/2-inch to be a bit safer.
Each bag will make about 12 to 15 little cups, but keep in mind that a few may break, so be sure to get enough candy melts in case you need to make more.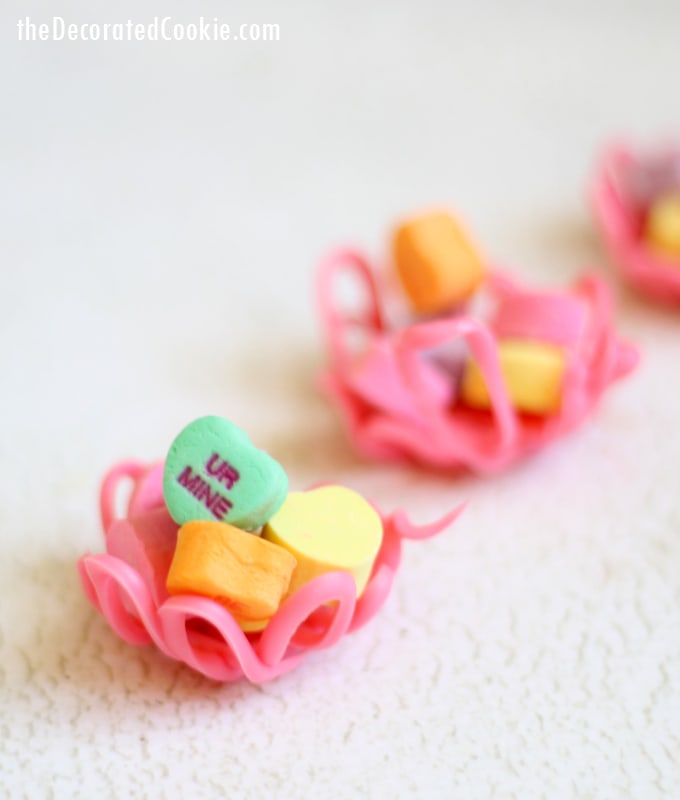 Here's a one-minute video showing you how to make these, but I also include the step-by-steps below in case you prefer old school reading.
how to make Valentine's Day chocolate candy cups
you will need:*
1/2 cup candy melts, any color
disposable decorating bag
scissors
mini cupcake tray
cooking spray
candies for filling
*Find the candy melts and decorating bag in the craft store.
what to do:
Overturn the cupcake tray and spray with cooking spray.
Place the candy melts in the decorating bag.
Microwave at 70 percent power for 90 seconds. Massage the bag and continue to microwave for 30 second, then 15 second intervals, until fully melted.
Snip 3/8-inch to 1/2-inch from the tip. (The thicker the piping, the less likely you'll have breakage later.)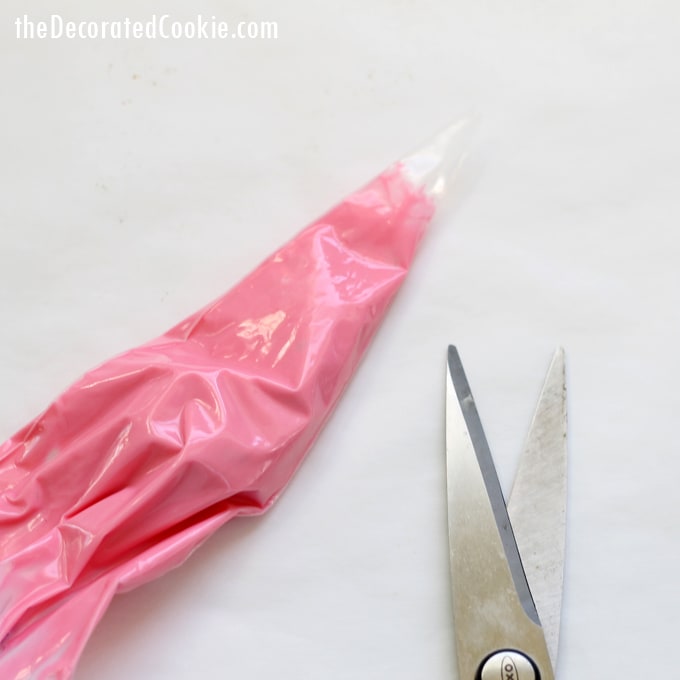 Pipe back and forth and side to side over a cupcake cavity. Being messy and imprecise is OK. Continue with each cavity to empty the bag. Y
ou may get 12 to 15 cups. Now let the candy melts set very well, about an hour.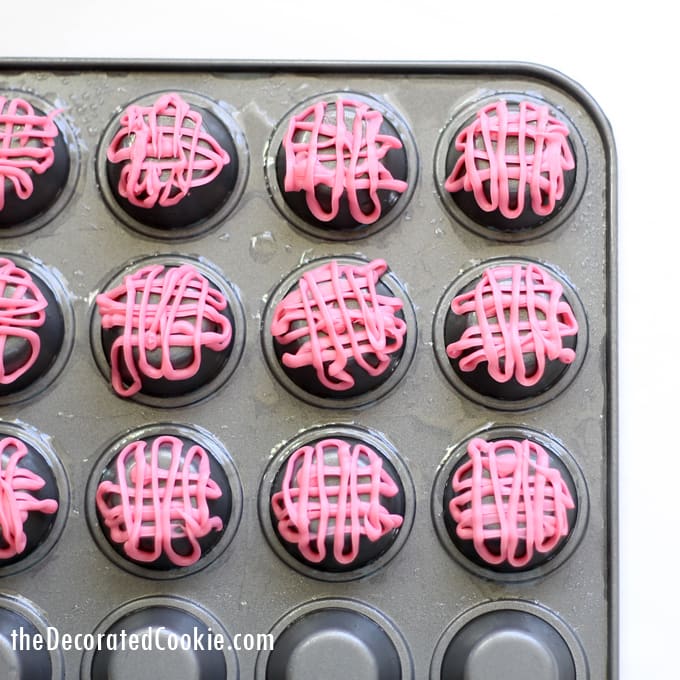 Carefully remove the cups and fill with candy.