Disclosure: *This post may include affiliate links. As an affiliate, I earn from qualifying purchases.


How to decorate vegetable garden cookies, a fun food idea for spring, Mother's Day, Earth Day, or a garden party.
garden cookies
These vegetable garden cookies were inspired by this vegetable garden mini quilt featured at The Purl Bee last year. Dang, I wish I could sew. Yep, I don't sew. I don't garden either. But I do make cookies.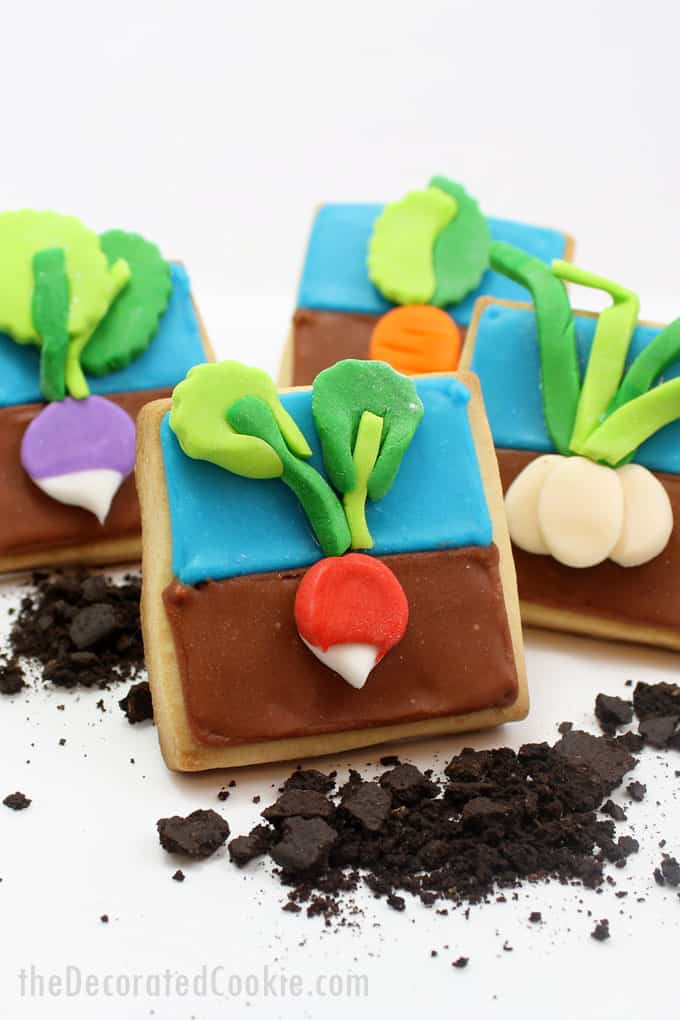 These garden cookies are perfect for spring, Mother's day, a gift for a gardener, or just because.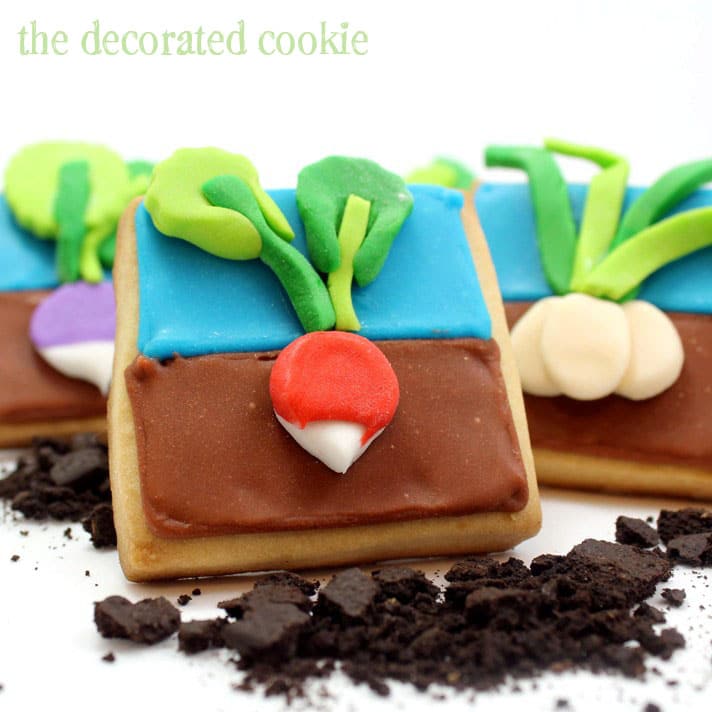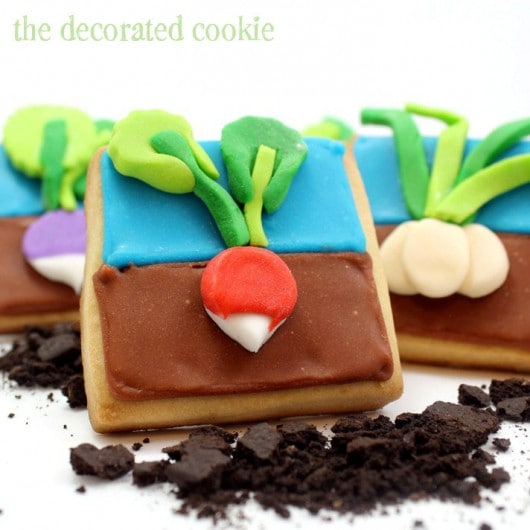 It's not that I don't appreciate the concept of gardening. I do, really, and I wish that I had knowledge of how things grow because it's beautiful and fascinating.
But it's just not knowledge I retain.
Worse, plants seem to whither when I merely walk past them.
And if I ever know you, do NOT ask me to water your plants when you go out of town. I'll try and water them, I will. But I'll do something terribly wrong and you won't come back to your plants.
They will meet their fates early.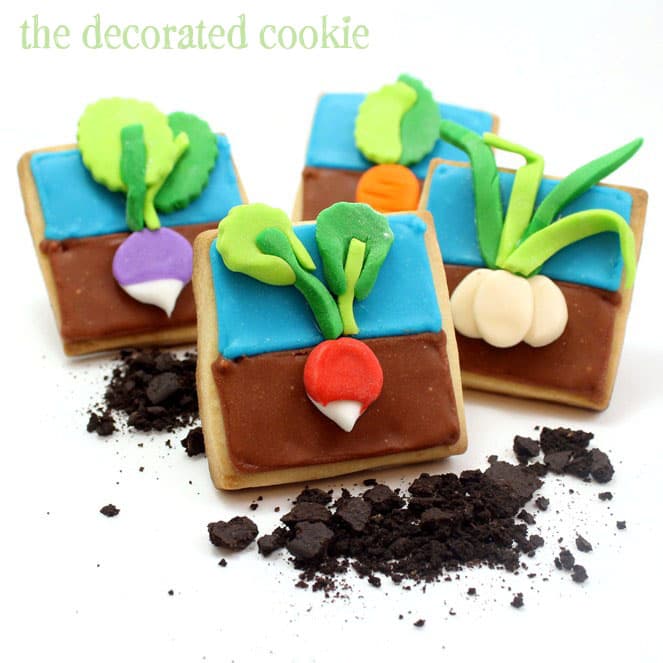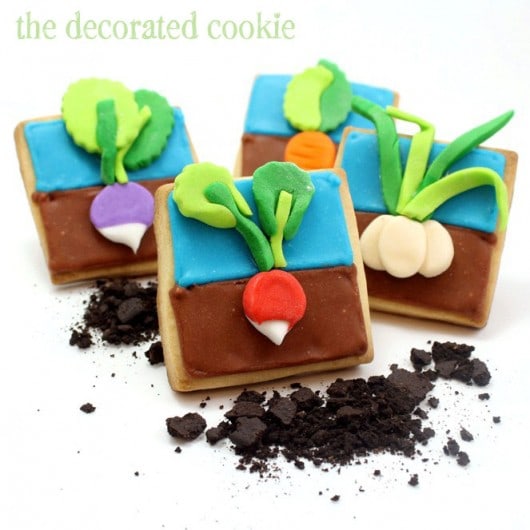 So I leave our yard to my husband who knows more because his mom knows everything there is to know about gardening.
Keeping plants safe and sound on garden cookies is more my speed I think.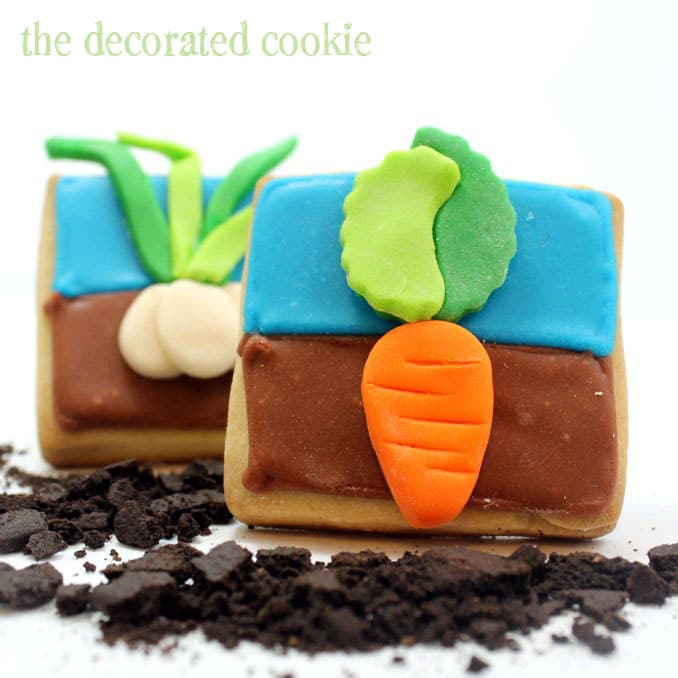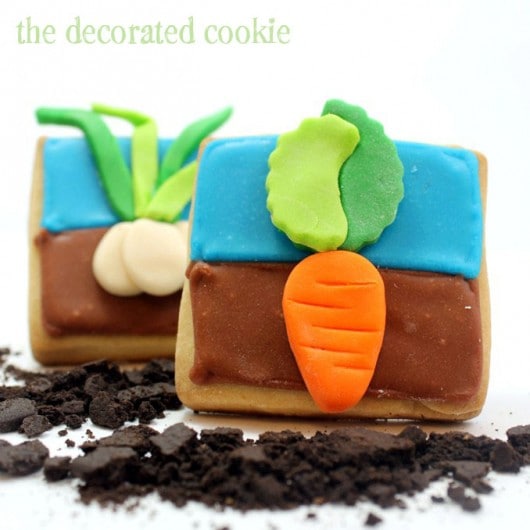 To make garden cookies,
I cut out 2 1/2 inch squares from my cut out cookie dough.
I prepared royal icing, tinted blue and brown with Americolor Soft Gel Pastes (Sky Blue and Chocolate Brown).
Then I outlined and flooded the top half with blue and the bottom half with green, and let the cookies dry overnight.
Next, I tinted some fondant with two shades of green, off-white, white, orange, red and purple.
Then I rolled out the fondant and cut out shapes for the veggies.
I adhered the veggies to the cookies with a little light corn syrup, and let them dry.
For more cookie decorating recipes, click here. If you need vegan cookies and icing recipes, click HERE.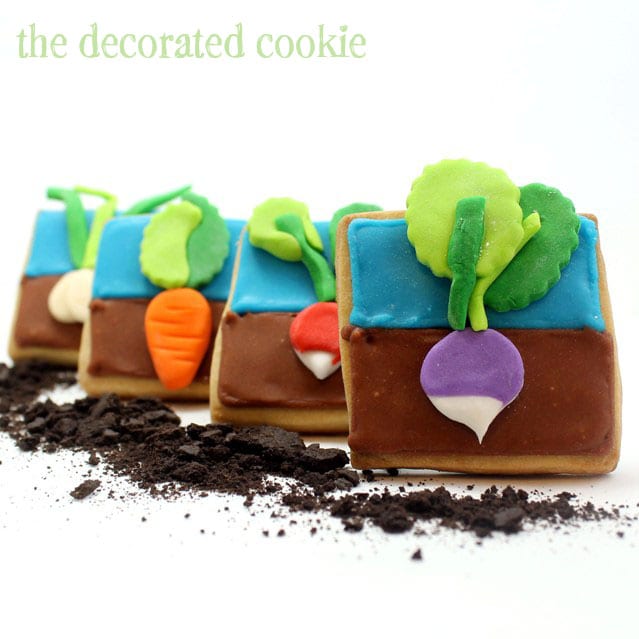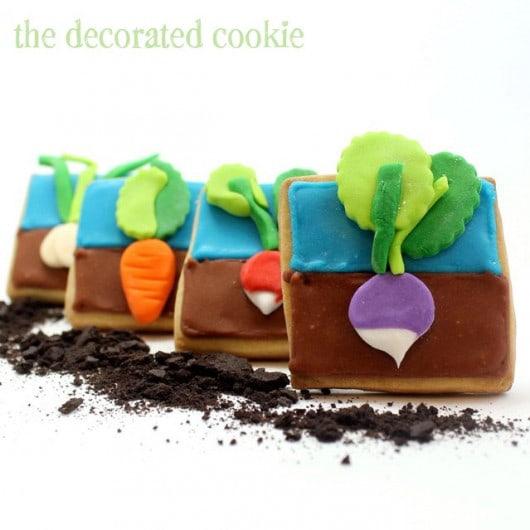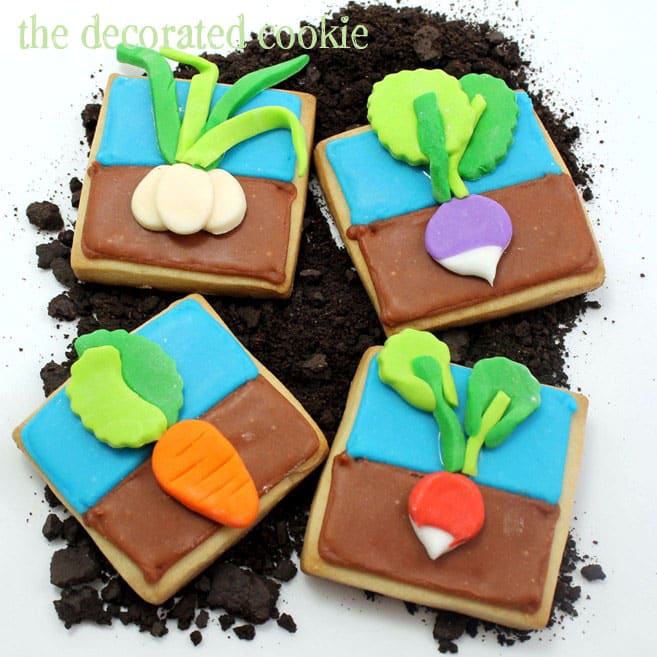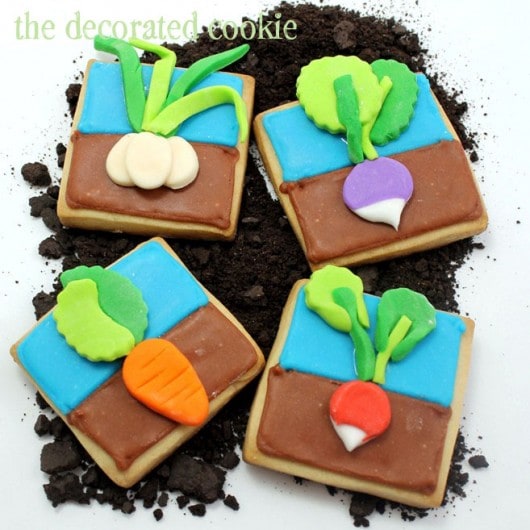 PIN FOR LATER: