Disclosure: *This post may include affiliate links. As an affiliate, I earn from qualifying purchases.


How to make fuzzy bunny tail cookies with cotton candy for a fun Easter treat.
bunny tail cookies
I had to be pretty specific in the title because I'm not so sure what these "fuzzy" bunny tail cookies for Easter are supposed to be is obvious.
These are basically the Easter equivalent of my Valentine's Day warm and fuzzy cotton candy heart cookie pops. I have the same concerns as I did for those: Fuzzy and cute? Or strange and sort of gross?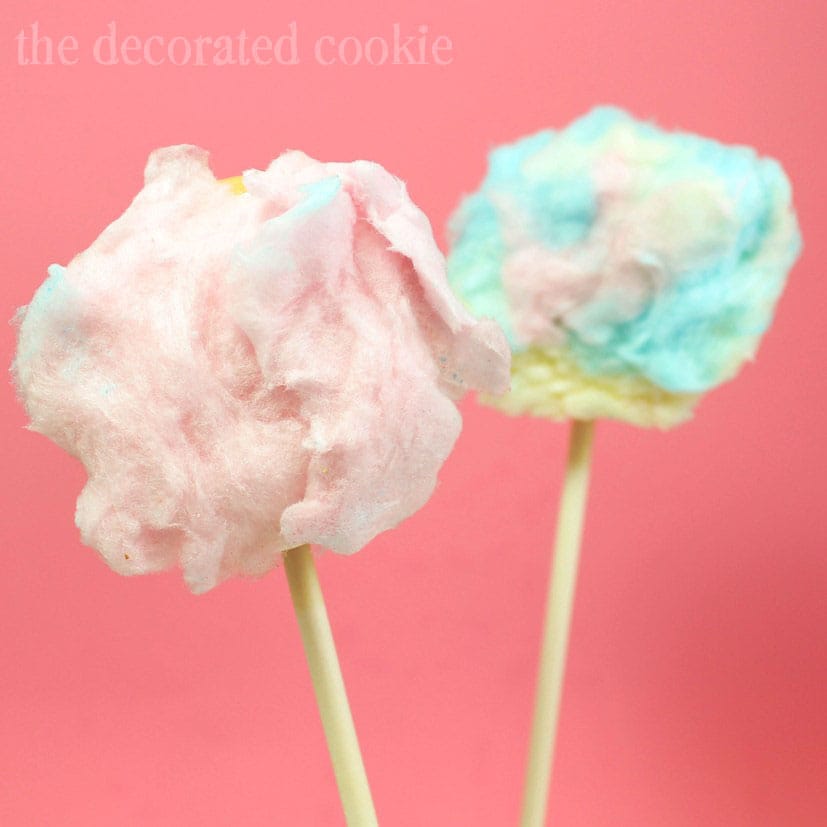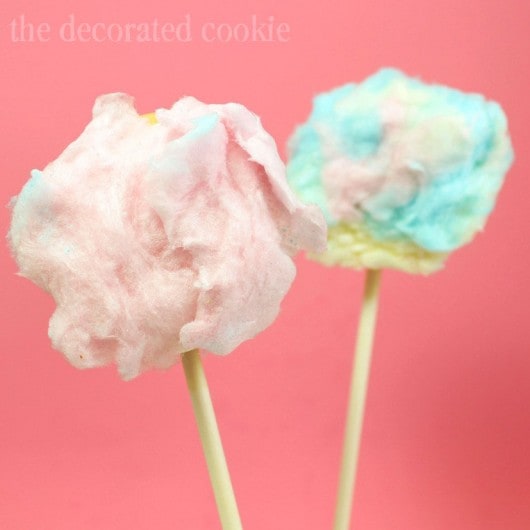 I found a bag of cotton candy, and well, these pops just had to be made. Cotton candy. Fuzzy bunny tails. Cookies. Easter.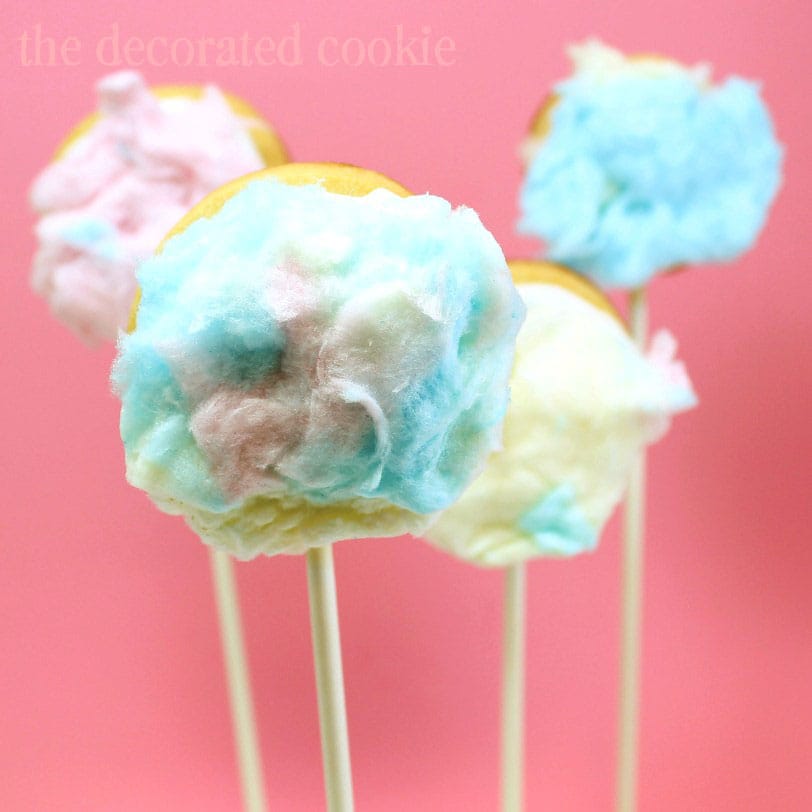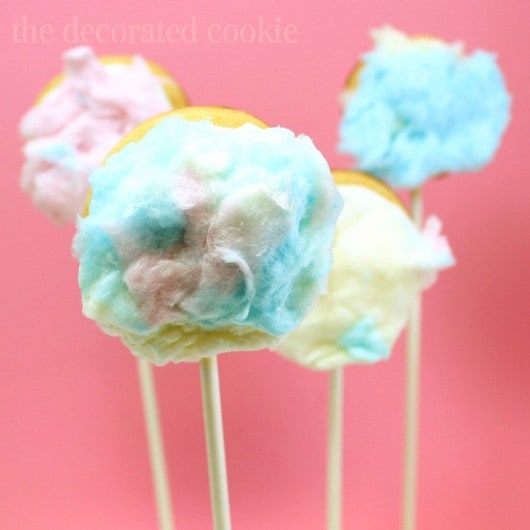 how to make bunny tail cookies
To make these, follow the same exact instructions as for the heart pops, but use a circle cutter instead.
I also just used white icing as the background, not pink, but you can use any pastel color.
And the same warning applies here: The icing will start to dissolve the cotton candy, so serve these the same day you make them!! Do not let them sit overnight, or the cotton candy will look even odder the next day.
So hippity hop to it, little fuzzy tails, and go find Peter Cottontail's butt.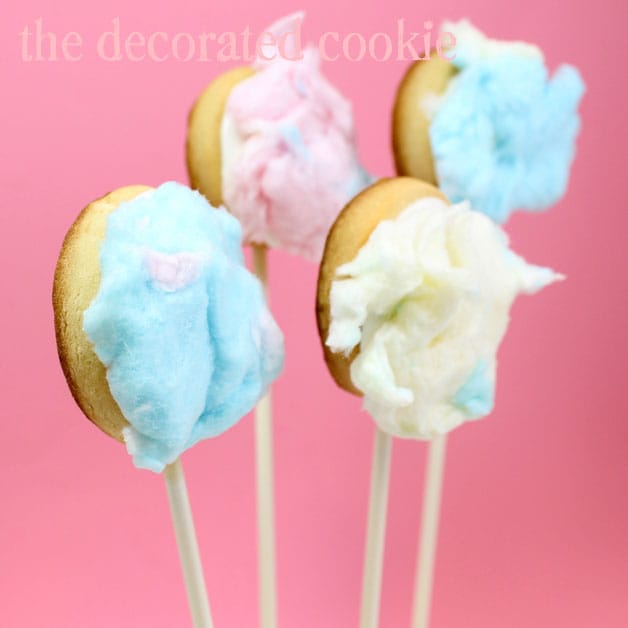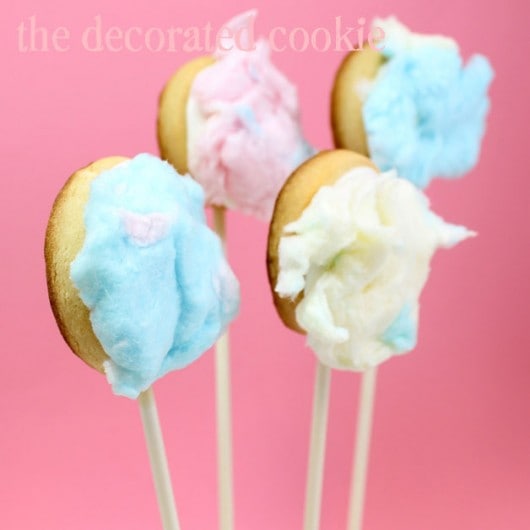 more Easter treats ideas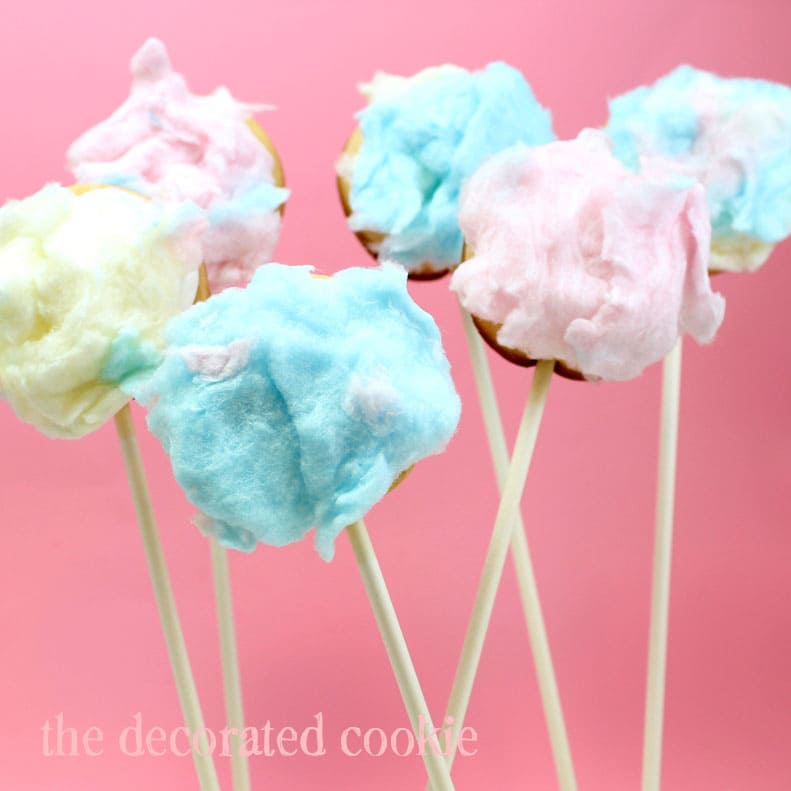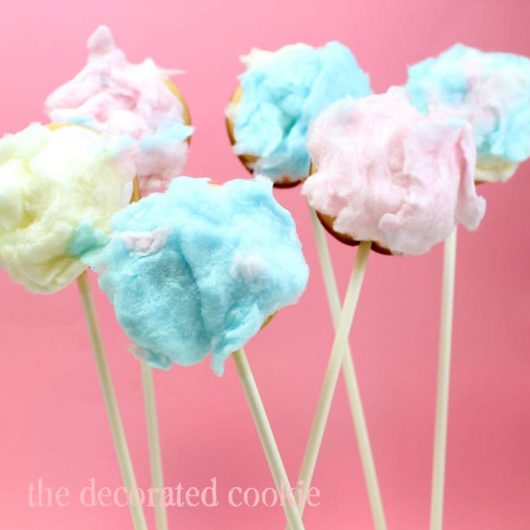 PIN FOR LATER: