Disclosure: *This post may include affiliate links. As an affiliate, I earn from qualifying purchases.


Skittles marshmallows on a stick: Ground skittles coat marshmallows for flavorful, rainbow unicorn food!
Skittles marshmallows
You know how I pulverized a whole bunch of Skittles that Wrigley sent me to make homemade Pixie Sticks from straws? Well, I had tons left over, so naturally I had to turn to marshmallows and lollipop sticks. Because it's necessary to coat candy with more candy. And thus: Skittles marshmallow pops. The perfect rainbow and/or unicorn food.
If you like these, you can also make rainbow marshmallows with sprinkles. You can also make them dipped in vodka.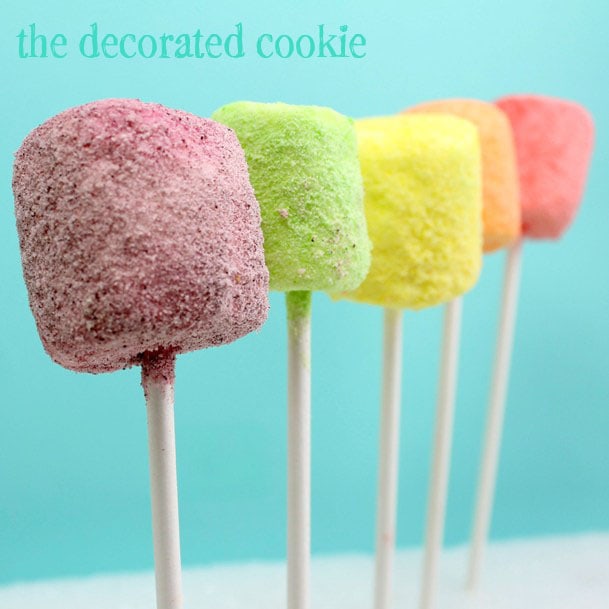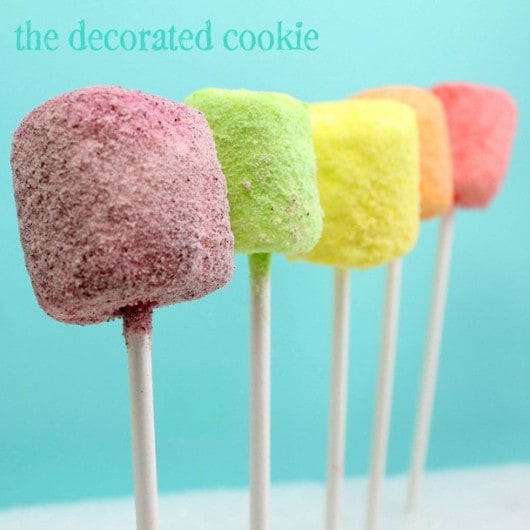 how to make Skittles marshmallows
To make Skittles-coated marshmallow pops…. First, separate and grind your Skittles (find those instructions for grinding Skittles HERE). Then skewer a marshmallow, dip in a bowl of water, dab the marshmallow on a paper towel, hold the marshmallow over a bowl and sprinkle the ground Skittles over the marshmallow to generously coat. Prop in a Styrofoam block and let dry. Serve your flavorful Skittles marshmallows at a rainbow party or unicorn party.