How to decorate peeking bunny cookies for Easter.
peeking bunny cookies
"Is it Easter yet? Is it Easter yet?" I've heard this every morning since Valentine's Day. Soon, my darling four-year old, soon. Look, I even spotted the Easter bunny peeking around the corner. And so, peeking bunny cookies.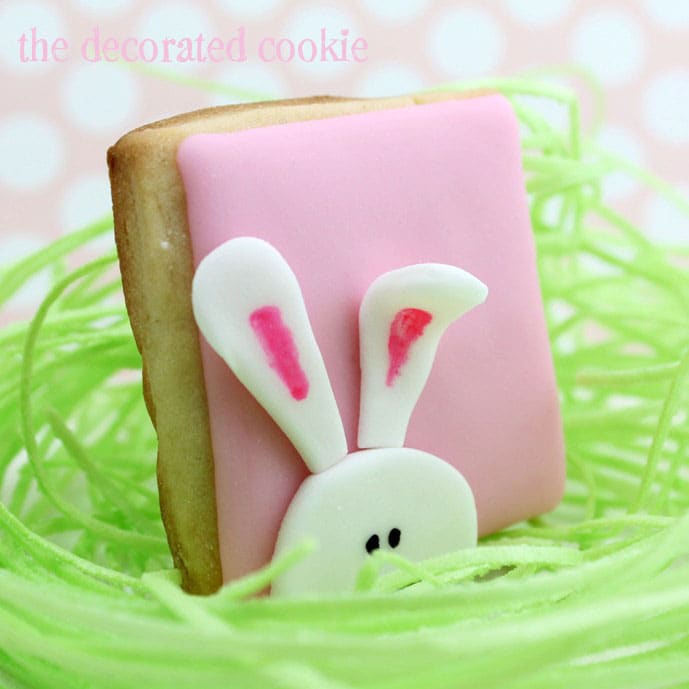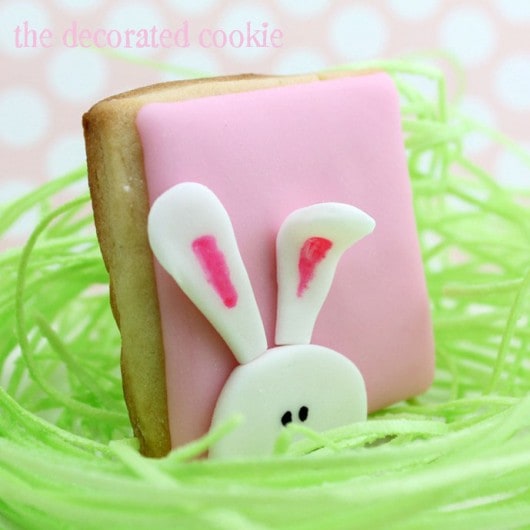 To make these, I cut out 2 1/2-inch squares from my cut out cookie dough. Made my royal icing and tinted pink, green and blue with Americolor Soft Gel Pastes (Electric Pink, Electric Green and Sky Blue). Then I outlined and flooded the background and let dry overnight. I prepared white fondant, rolled it out, cut out 1-inch circles, then cut those in half for the heads. I used scissors to cut out the ears. I attached them to the cookies with light corn syrup. Then I used edible writers to draw the eyes and pink in the ears. Easy peasy! I even bent one of the ears forward.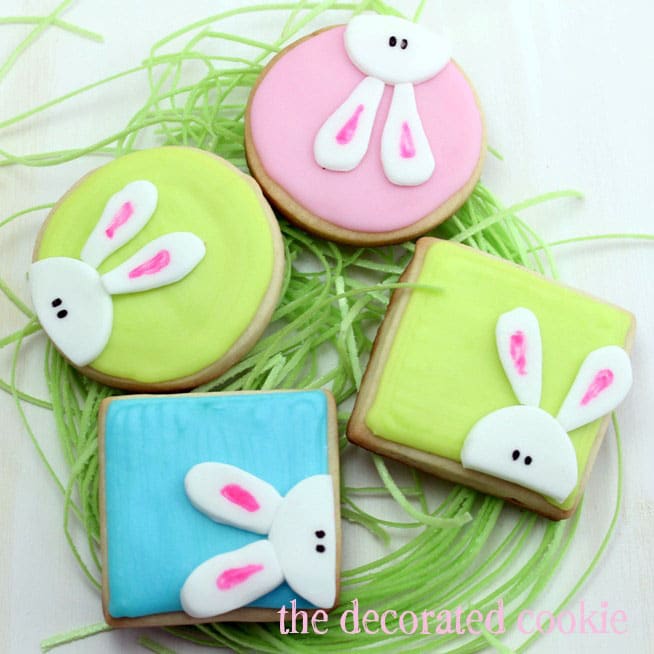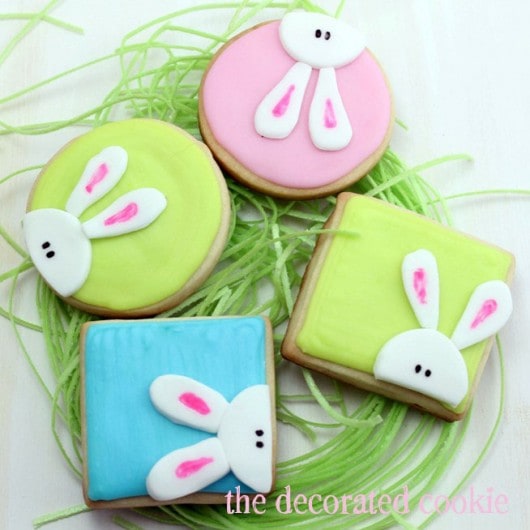 Have you seen any bunnies lurking around your house?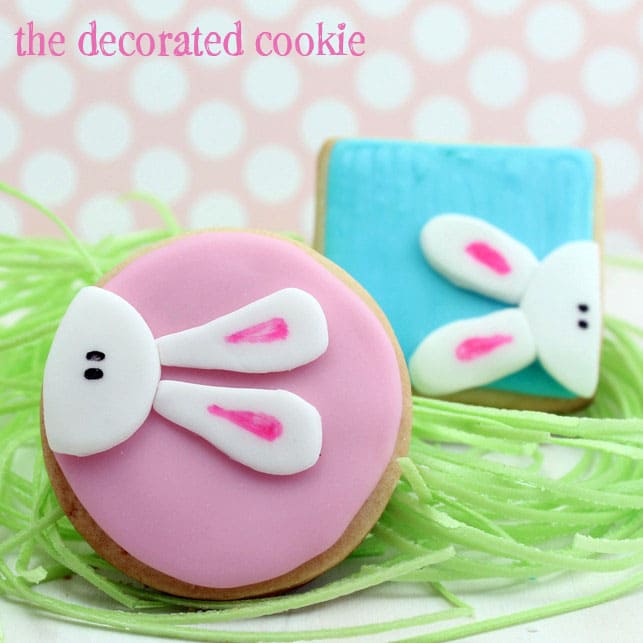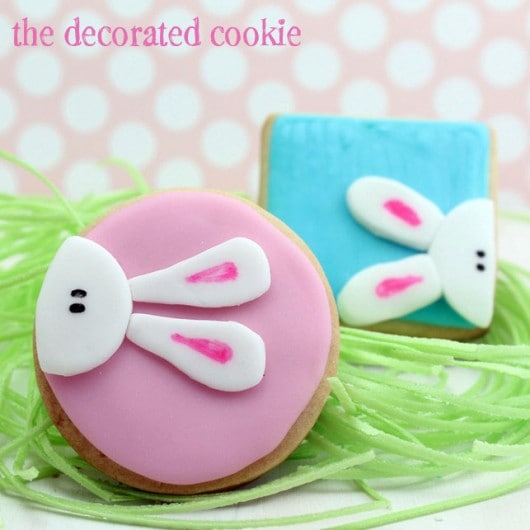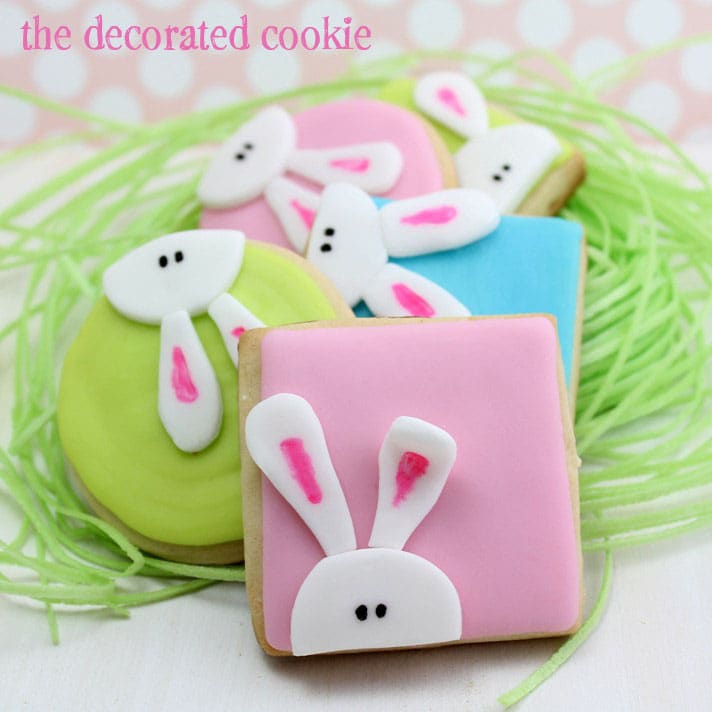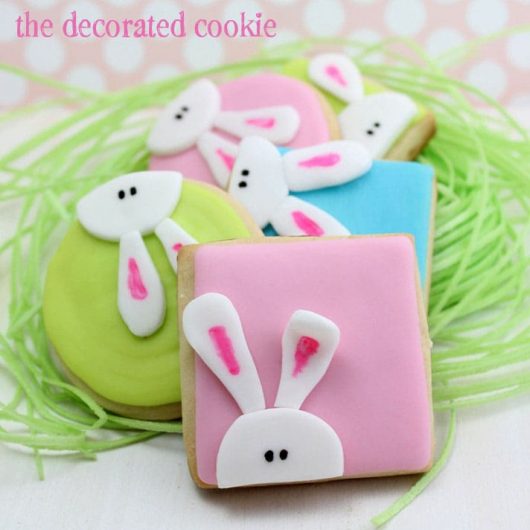 PIN FOR LATER: