Disclosure: *This post may include affiliate links. As an affiliate, I earn from qualifying purchases.


For cookie decorators who celebrate, here are 15 awesome Easter cookies for inspiration.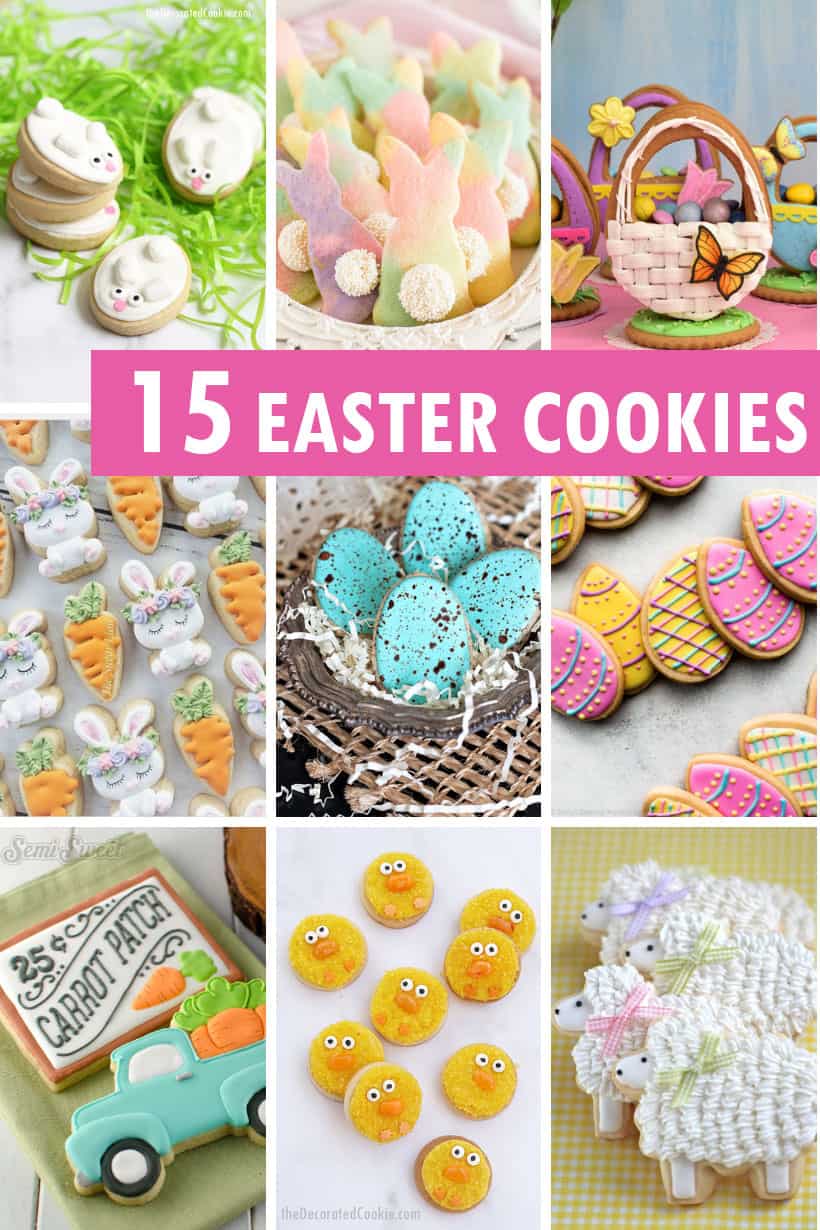 Easter cookies
Looking for some decorated Easter cookies ideas? I have you covered. I also have all kinds of treats for you, including 20 Easter cupcakes and 12 Easter chocolate bark ideas.
all about cookie decorating
Before you get started baking, here are some recipes and useful links.
decorated Easter cookies