Disclosure: *This post may include affiliate links. As an affiliate, I earn from qualifying purchases.


How to decorate mini Easter egg cookies.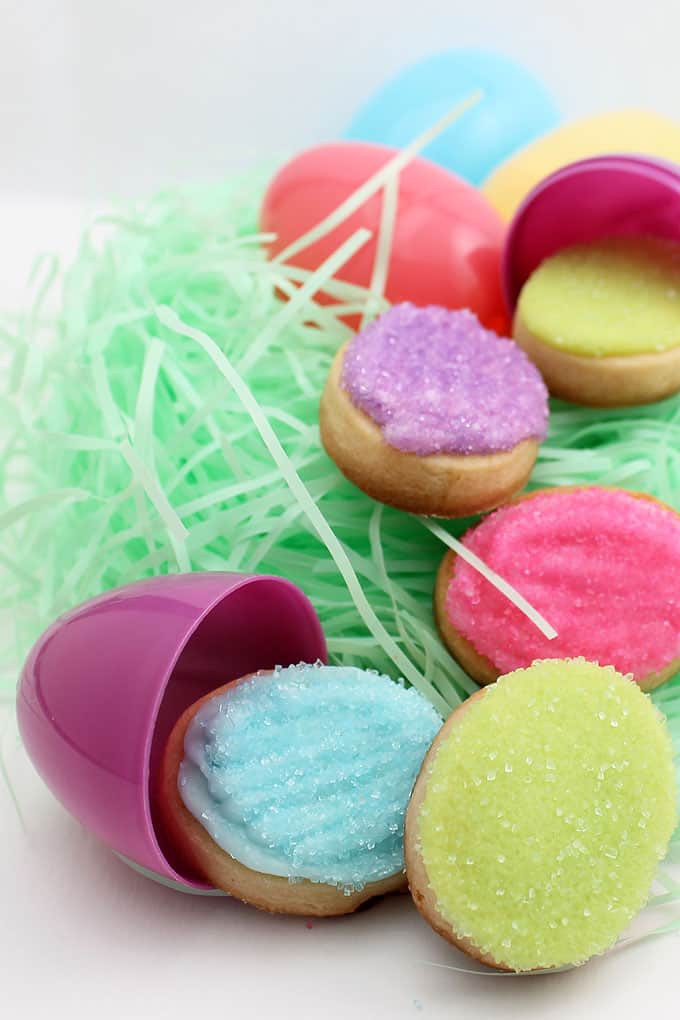 Easter egg cookies
These are crazy easy cookies to make for Easter, perfect for last minute. I made mine last weekend, filled a mason jar and have them in the freezer.
Serve them in a dish or basket to put on the table with Easter dessert, or fill little cello bags with ribbon to give as favors. Or tuck a few in a plastic egg instead of candy.
You can make mini Easter egg cookies with cut-out cookie dough, royal icing, and sprinkles.
Need more Easter fun food ideas? Check out these cute bunny cookies. Or these easy bunny pretzels.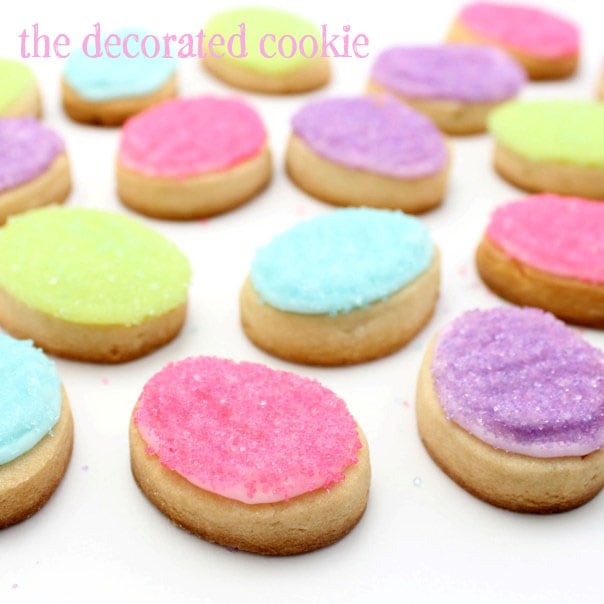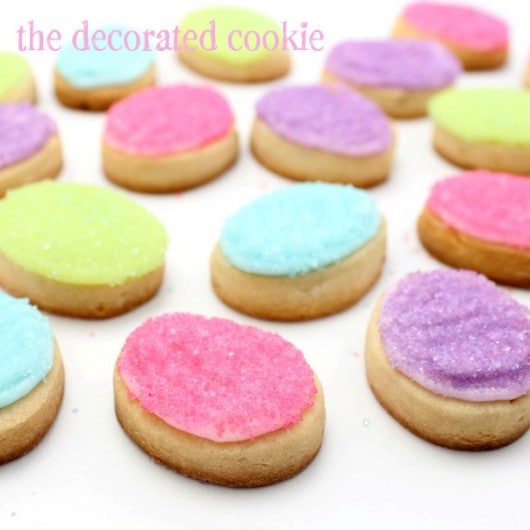 how to make Easter egg cookies
To make these, I cut out 1 1/2-inch ovals from my cut out cookie dough, prepared royal icing and tinted it lavender, light green, pink and light blue using my Americolor Soft Gel Pastes (Electric Purple, Electric Green, Electric Pink and Sky Blue.
I prepared decorating bags with couplers and size 4 tips, filled with the icing and closed tightly with rubber bands.
Then, working with one cookie at a time, I piped an oval, then piped to fill the oval and coated the icing with a coordinating color of sprinkles.
That's it! Let dry overnight before packaging or serving. Can be made up to three days in advance.
For tips on finding supplies, click here. For basic cookie decorating instructions, click HERE.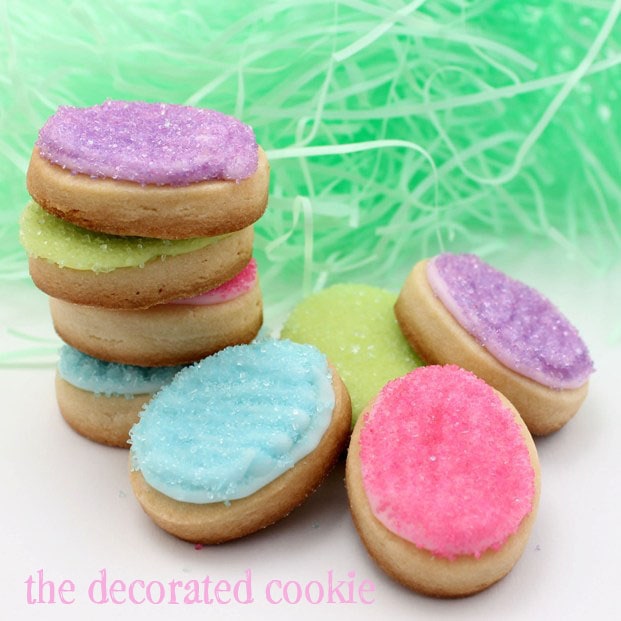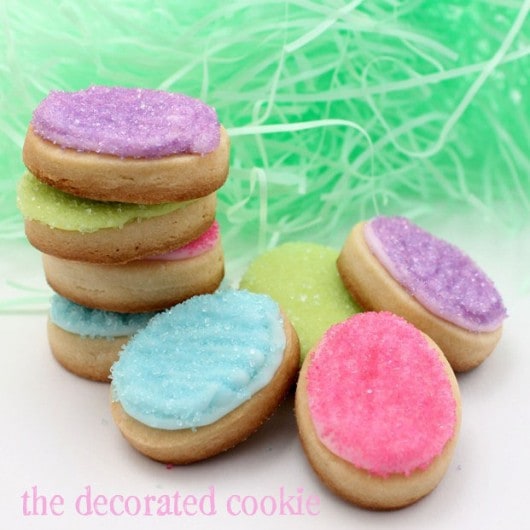 more easter treats ideas