Disclosure: *This post may include affiliate links. As an affiliate, I earn from qualifying purchases.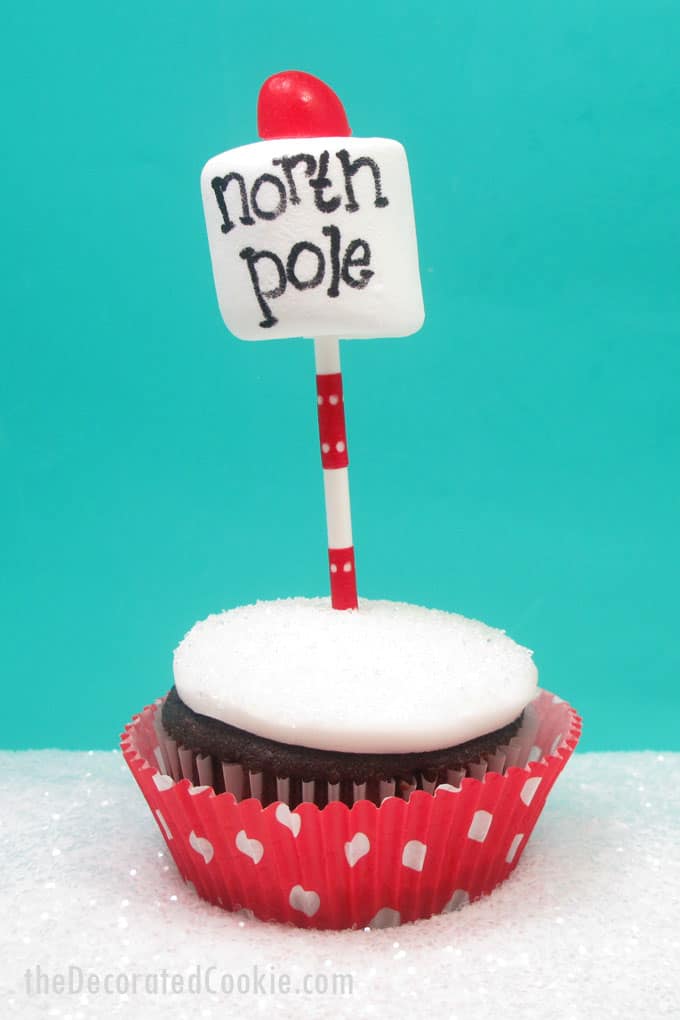 Super simple North Pole cupcakes for a cute and easy Christmas treat.
As one who appreciates the finer things in decorating sweets, that is, lollipop sticks, it was inevitable that I would discover Washi Tape, the best thing ever (even for making North Pole cupcakes).
How, oh how, did it take me so long? Here I've been painting stripes on my lollipop sticks with food coloring like a fool.
This is neater, quicker, easier, and all around better. I don't know that I'll ever leave a lollipop stick bare again.
Need more Christmas cupcake ideas?
Check out these Christmas cupcakes. I've got Christmas trees, Rudolph, Santa's hat, and a snowman.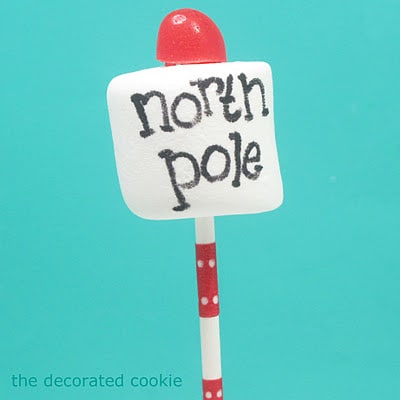 There are plenty o' resources out there, so it's not like I couldn't find it easily, either. If you google "Washi Tape," you can see what I mean. I got mine from the etsy shop, Pretty Tape.
how to make North Pole cupcakes
I just wrote "North Pole" on a cupcake with an edible writer.
Skewer with a lollipop stick all the way through the marshmallow, then top with half a jelly bean. Wrap pieces of Washi tape around the lollipop stick. Insert into a cupcake.
My cupcake is topped with fondant, brushed with corn syrup, then coated in sprinkles. However, you can substitute frosting tinted white.