Disclosure: *This post may include affiliate links. As an affiliate, I earn from qualifying purchases.


A roundup of 18 make-it-in-a-MUG recipes — single serving treats and meals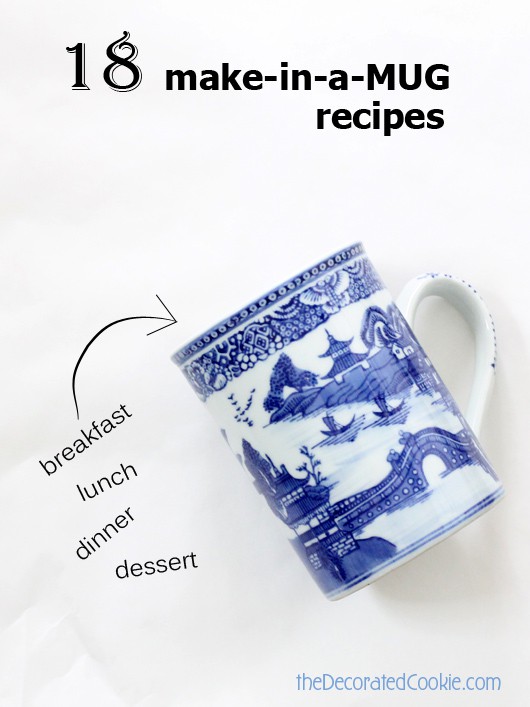 mug recipes
Whether for portion control, convenience, the cute factor, or just cooking for one, mug recipes are just a good idea, it seems to me. Here is a roundup of 18 recipes you can make in a mug, from breakfast to dinner and dessert.
Lots of stuff to eat you can make in a mug:
breakfast mug recipes
lunch and dinner mug recipes
dessert mug recipes