Disclosure: *This post may include affiliate links. As an affiliate, I earn from qualifying purchases.


How to paint on cookies in Fall colors (or painted fall cookies) and a roundup of 18 edible leaves.
painted fall cookies
For today's post, I'm sending you away first. Follow me over to Hungry Happenings, where I guest post with a tutorial on how to make painted fall cookies. Beth of Hungry Happenings has one of those creative-food-blogger minds that awes me. I've been a longtime fan of her work and a longtime blogging friend, too, so I'm honored to visit her in her internet home.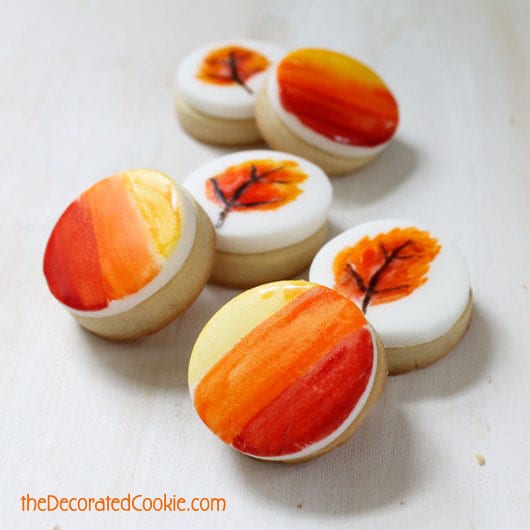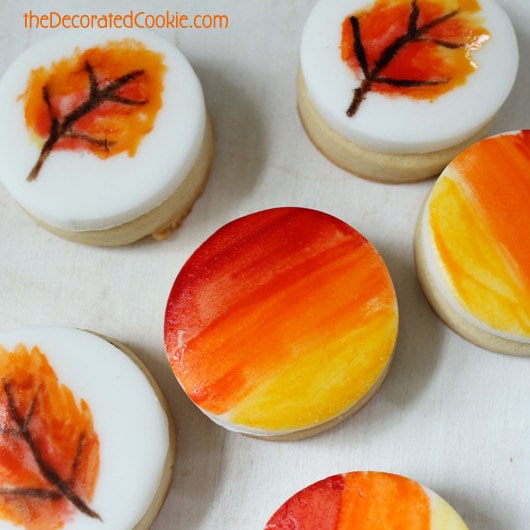 edible leaves: fun food for Fall
Need more leaf in your life beyond painted fall cookies? Some more shades of auburn, burnt sienna, and mustard? You can eat leaves all day if you want.
(Hmmm, now I'm thinking of all the ways we eat actual leaves, both for health and for fun. I actually mean food-that-looks-like-leaves. I promise.)
Leaf-themed fun food ideas for fall
Here are 18 clever ideas for eating your daily dose of leaves this fall, from breakfast to dessert: