Disclosure: *This post may include affiliate links. As an affiliate, I earn from qualifying purchases.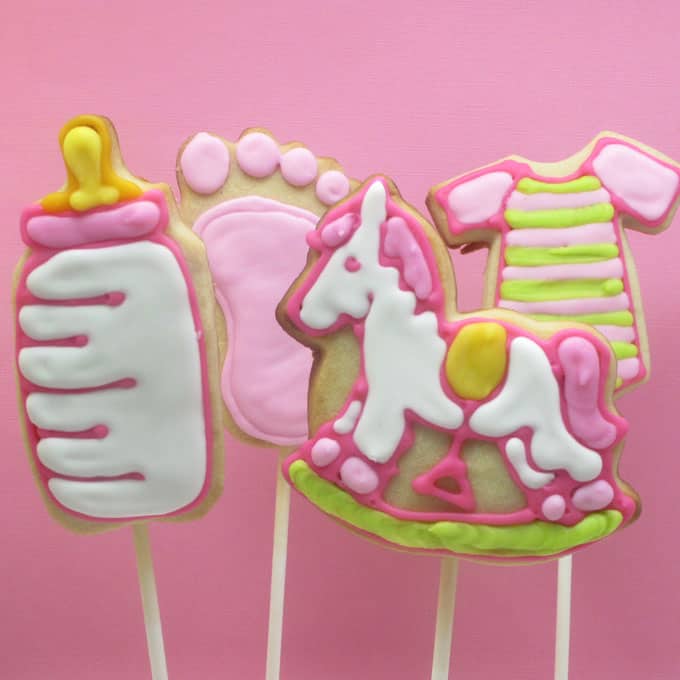 baby shower cookies
This post will be quick n' sweet, but just wanted to share some cookie pops I made for a baby shower for one of my daughter's teachers. I don't sell decorated cookies (or anything edible, for that matter, since doing so in a home kitchen is a no-no in Washington, DC), but on rare occasions I'll help a friend out and make them for their events. Otherwise, and much more often, I suggest–no, highly recommend–the shop where I worked for a decade: Bundles of Cookies. They are beyond brilliant, do actual cookie arrangements, can decorate anything, and have better resources than I do for mass cookie making. But anyway, on to the baby shower cookies I made in my little kitchen: baby feet, rocking horses, baby bottles, and onesies.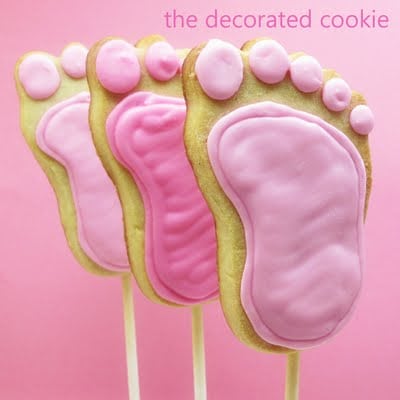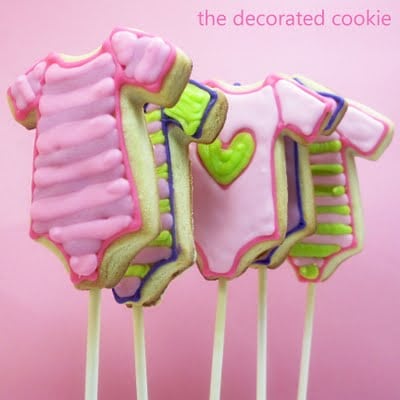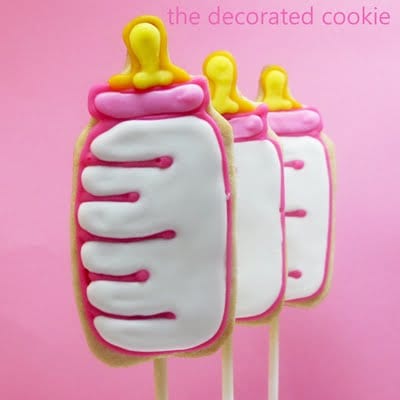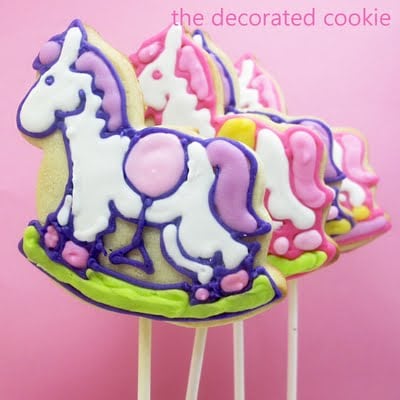 I think the special order for the mom-to-be is my favorite.