Disclosure: *This post may include affiliate links. As an affiliate, I earn from qualifying purchases.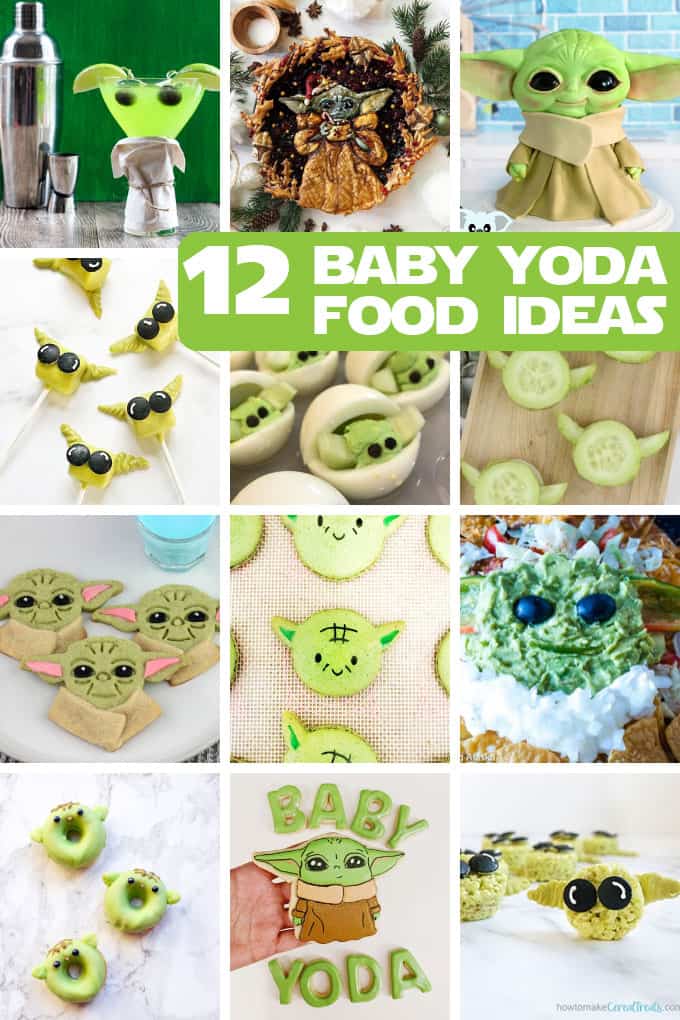 Baby Yoda food ideas
Fear not, Star Wars fans. Fun Baby Yoda food ideas are here, just for you.
The world is so terribly in love with The Mandalorian (the new TV series set in the Star Wars universe five years after the fall of the Empire in Return of the Jedi).
Scratch that, the world, even those without access to the Disney show, are so in love with Baby Yoda (or, the Yoda-species baby we have all named Baby Yoda). And who can blame us all? The utter adorableness of this alien creature has us all rapt.
Here is a roundup of food versions of Baby Yoda that would be perfect for your Star Wars party (or just for fun).
more fun Star Wars food ideas
I have an ultimate roundup of 50 Star Wars food ideas for you. But here are few of mine:
baby yoda food ideas roundup
Keen eyes will note I used the same techniques to make Baby Yoda marshmallows AND Baby Yoda Rice Krispie Treats.
Baby Yoda food ideas
A roundup of Baby Yoda food ideas for your Star Wars party.