caramel apple cookies
These dandy caramel apple cookies on a stick give you the impression they are caramel-y and apple-y, but there are no actual caramel or apple flavors here. Though hmmm. That would've made for a yummy cookie flavor. Alas, next time. But if you're looking for a cute cookie idea for the fall, then… caramel apple cookies. I'll also note that I realize the leaf is usually removed for caramel apples, but it was so dang cute, I left it. But if you want to omit the leaf, that would save you some supplies and a step.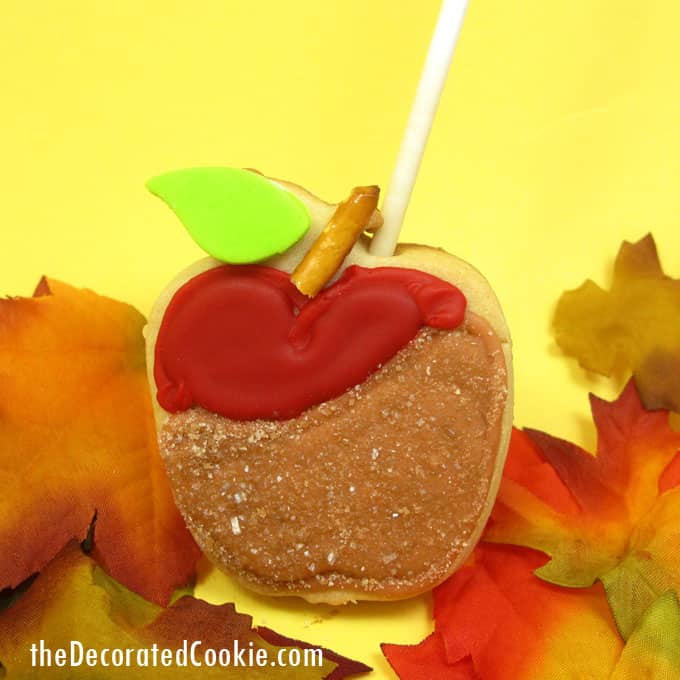 fall cookie ideas
Need more sweet treat ideas for fall? Try these mini fall flower cookies. Or, decorate sunflower cookies. Use leaf sprinkles to make fall tree cookies.
how to make caramel apple cookies

you will need*
cut out cookie dough AND royal icing
apple cookie cutter
lollipop sticks
frosting color (red, brown and green)
disposable decorating bags
couplers
decorating tips (sizes "3" and "4")
rubberbands
toothpick
pretzel sticks
fondant
small leaf fondant cutter
gold sanding sugar
*Find the cutter, lollipop sticks, decorating bags, couplers, tips, fondant and the fondant cutter in the craft store. You may find the sanding sugar there, too, but you can use white as an alternative. For frosting colors, I use Americolor soft gel pastes food colorings (Red, Chocolate Brown and Lime Green). For tips on finding cookie decorating supplies, click here. For basic cookie decorating how-tos, click here.

step one: bake your cookies
Roll out chilled cookie dough, according to recipe, thick enough to accommodate lollipop sticks, about 1/4 inch. Insert lollipop sticks into the top of the apple (like real caramel apples). Bake according to recipe and let cool completely.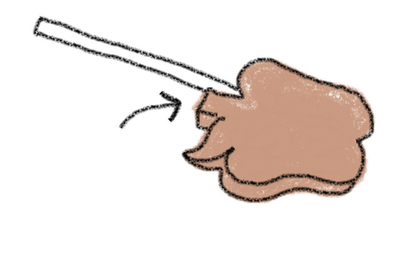 step two: prepare your frosting
Prepare frosting according to recipe. I usually work with about one cup of frosting per color, but adjust as necessary. Tint some frosting light brown with a few drops of brown food coloring, and tint some red. Prepare two frosting bags with couplers and decorating tips. Fill one bag (fitted with a size "4" decorating tip) with light brown frosting and tie closed with a rubber band. Fill the other bag (fitted with a size "3" decorating tip) with about half of your red frosting and tie closed with a rubber band. Cover remaining red frosting.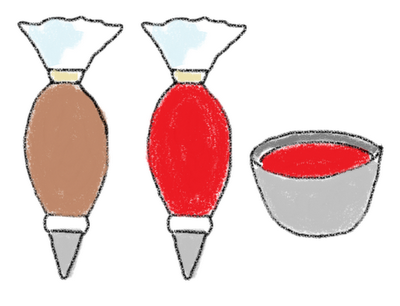 step three: prepare your leaves
Knead a few drops of green food coloring into a piece of fondant very well. If fondant gets too sticky, let sit uncovered at room temperature for 15 minutes or until easily pliable. Roll fondant out on a surface dusted with confectioner's sugar. Cut out leaf shapes and set aside.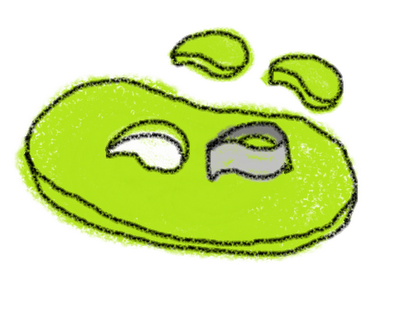 step four: decorate your cookies
Pipe a caramel outline on the bottom of the apple with the brown frosting. Let set 15 minutes. Pipe back and forth to fill the caramel completely and immediately coat with sanding sugar. Turn over to remove excess. Pipe an outline on the remainder of the apple with red. Let set 15 minutes. Thin reserved red frosting with a few drops of water until the consistency of thick glue. Fill an empty frosting bag with the thinned frosting, tie closed with a rubberband, and snip about 1/8 inch from the corner. Loosely pipe to fill the apple, encouraging the frosting to the edges with a toothpick as needed. Adhere the leaf and a piece of pretzel stick with small dabs of frosting.