Disclosure: *This post may include affiliate links. As an affiliate, I earn from qualifying purchases.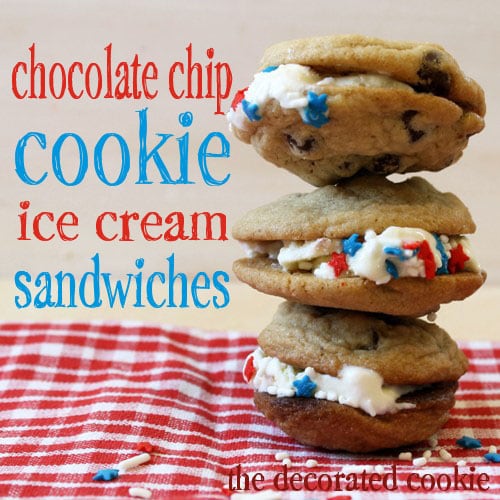 I couldn't help it. I just ate one of these chocolate chip cookie ice cream sandwiches. And now my keyboard is sticky(er). A couple of days ago I went back to the basics and made some good old chocolate chip cookies. I made said cookies with my poor, sad daughter. You see, three of her good friends turned 5 this weekend. Maeve doesn't turn five for two whole months, and she felt a little bit left behind.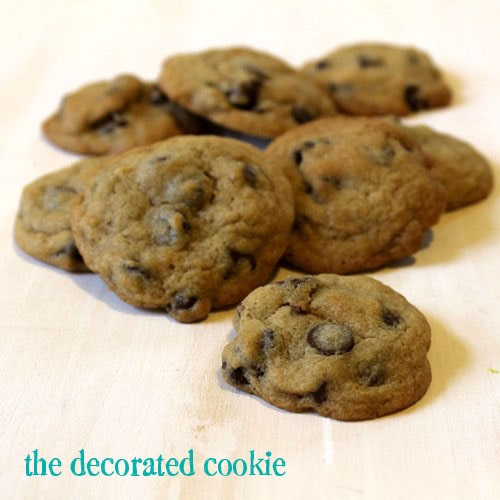 She tries denial. "I AM five. Really. I turned five yesterday."
She tries fooling herself. "I'm turning five tomorrow, right?"
But she knows. She has two months to go.
Remember when you wanted to be older? Yeah, me neither.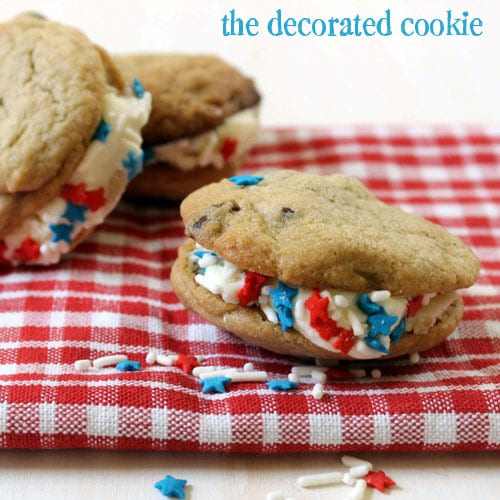 I turned a few of the leftover cookies into ice cream sandwiches, as inspired by the ghastly hot weather. I've made these before, but from store-bought cookies and of course, on sticks.
Find the how-tos for chocolate chip cookie ice cream sandwiches HERE.