Disclosure: *This post may include affiliate links. As an affiliate, I earn from qualifying purchases.


These waffle iron cinnamon rolls are the best thing since waffles and cinnamon rolls.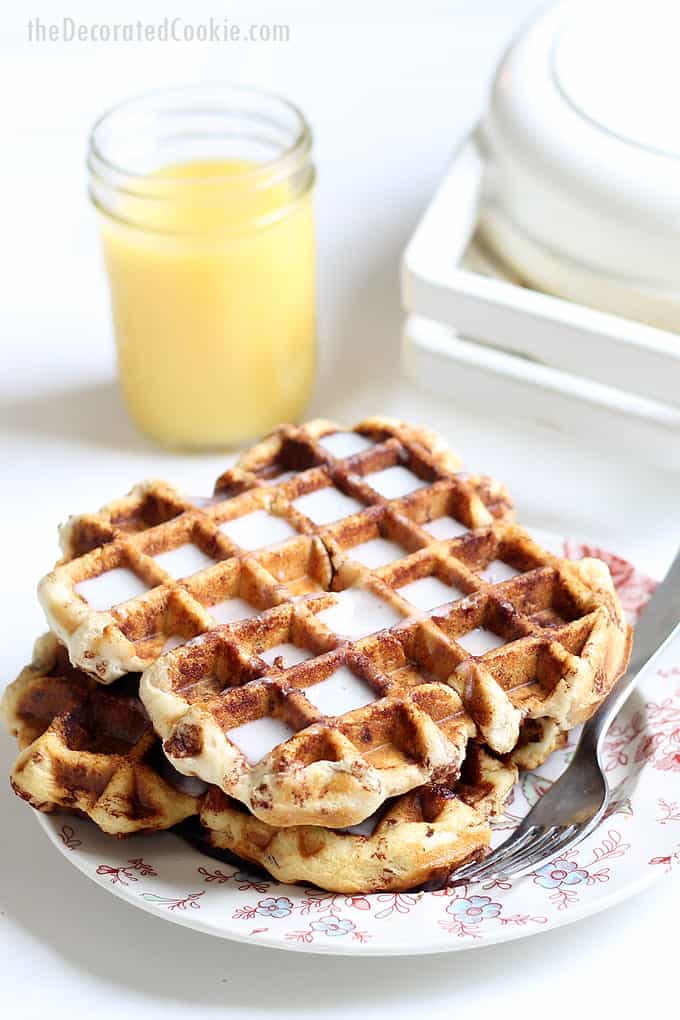 cinnamon roll waffles
OMG. And I am not one to use that acronym lightly. But it so applies here. These cinnamon roll waffles are heavenly. Sinful. Diet-breaking.
Crisp on the outside, just soft enough on the inside, and ready in 5 minutes.
If you have a waffle iron and a can of refrigerated cinnamon buns, please make these immediately. With a lovely cup of hot coffee. Or tea. Or juice. Or whatever's your poison. I just love them so very much. (Too much. I ate the whole thing.)
Also, I may have thought my idea genius, and then I looked on Pinterest and saw a thousand people already made cinnamon rolls into waffles. So, there's that. But I still get to eat cinnamon roll waffles. By the way you can also eat quesadilla waffles.
more breakfast ideas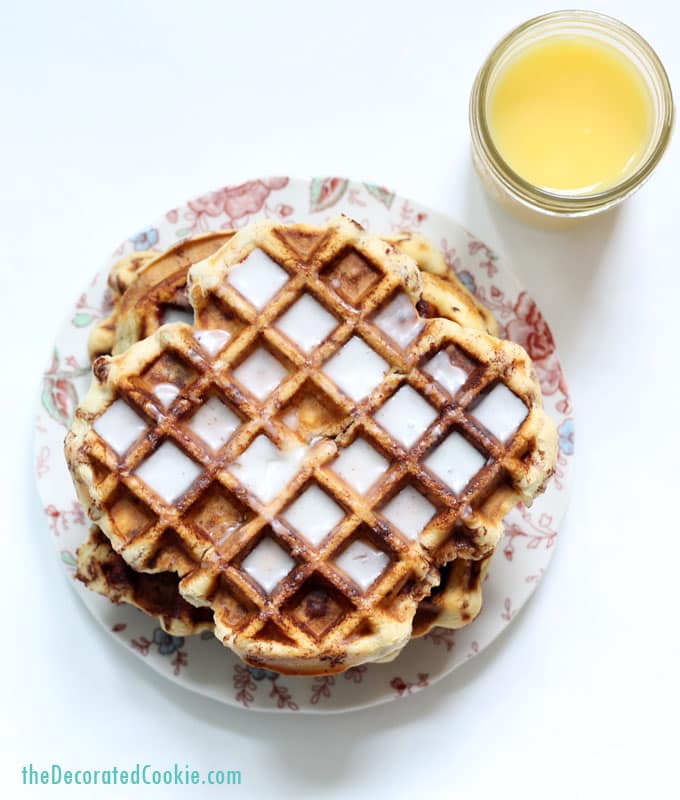 Here are some how-tos with written instructions below:
how to make cinnamon roll waffles

Preheat your waffle iron and lightly spray with cooking spray (if needed).
Open the can of refrigerated cinnamon rolls.
Place four in the center of the waffle iron. Close the lid and squeeze.
This part is important, as it will allow the cinnamon buns to cook through.
You don't have to hold the lid tightly for the entire cooking time, but squeeze down for the first 10 to 20 seconds and periodically throughout the cooking.
My waffle iron cooked the cinnamon buns in 4 minutes. Remove from the iron and immediately spread with the icing.