Disclosure: *This post may include affiliate links. As an affiliate, I earn from qualifying purchases.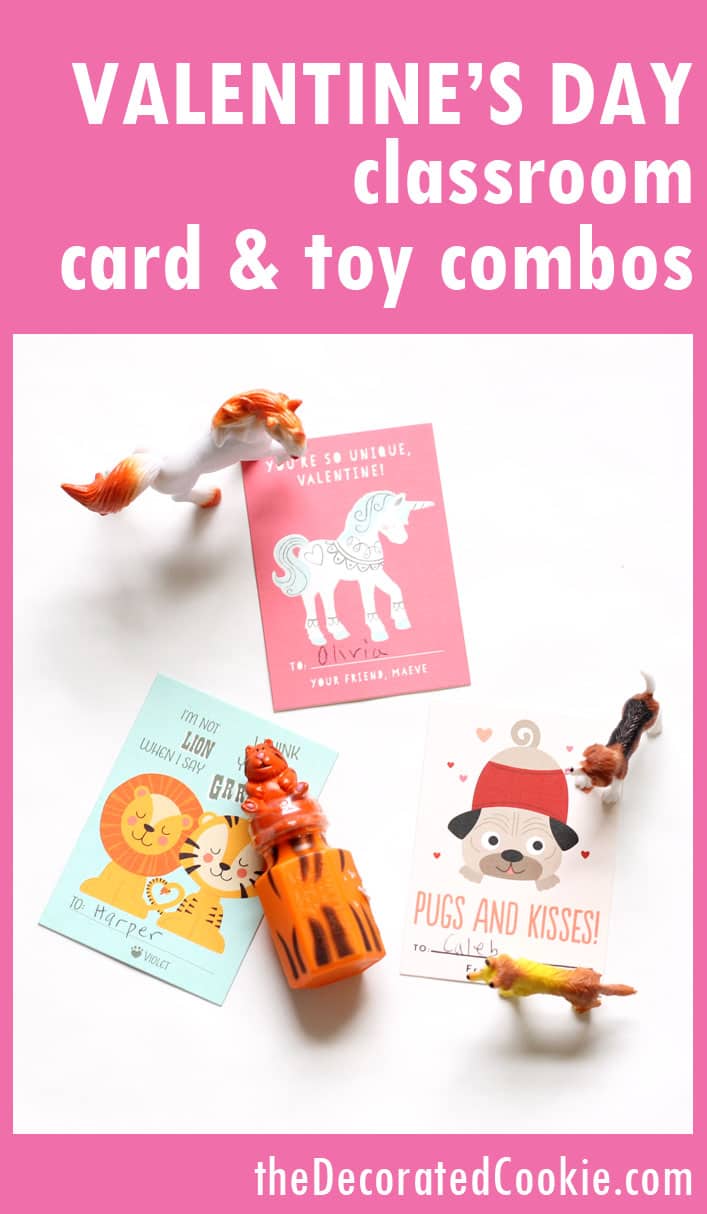 Valentine's Day classroom cards ideas
Not too long ago, I shared with you a billion jillion (or, 30) best Valentine's Day card and toy combinations. The roundup included 30 ideas to combine sweet Valentine's Day classroom cards from Minted with inexpensive little toys for the perfect, not-too-little, not-too-much gifts for kids to give.
(Minted compensated me for the cards I bought AND below are affiliate links, but all opinions are my own.)
Here are the cards my daughters chose.
My fourth grader couldn't decide, so she ended up splitting her class in half and getting two sets of cards, unicorns and pugs.
My pre-schooler was easier. She chose zoo animals. What I love about the cards from Minted are the options you get. For my younger daughter, I put the name of her teacher, her school and the year on the back. My older daughter chose the tic tac toe game.
I also had the girls choose some budget-friendly party favors to match their cards.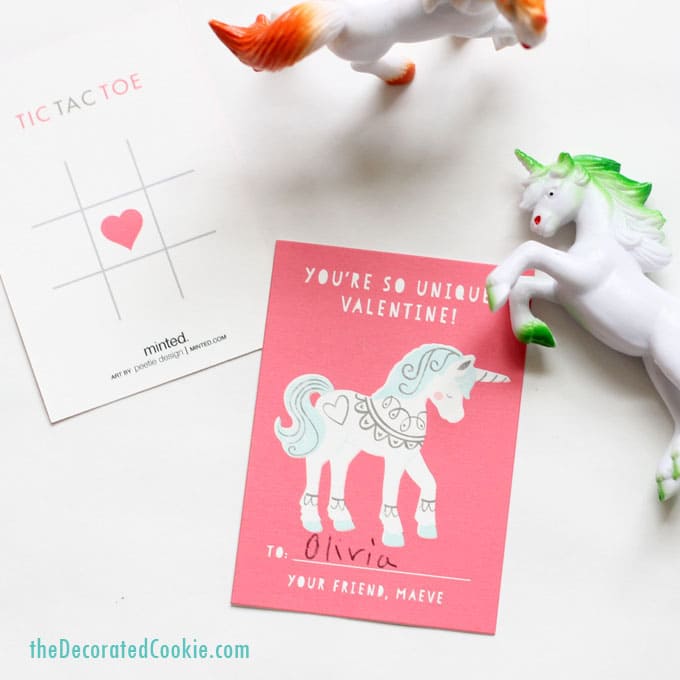 My older daughter chose these unicorn cards with toy unicorns.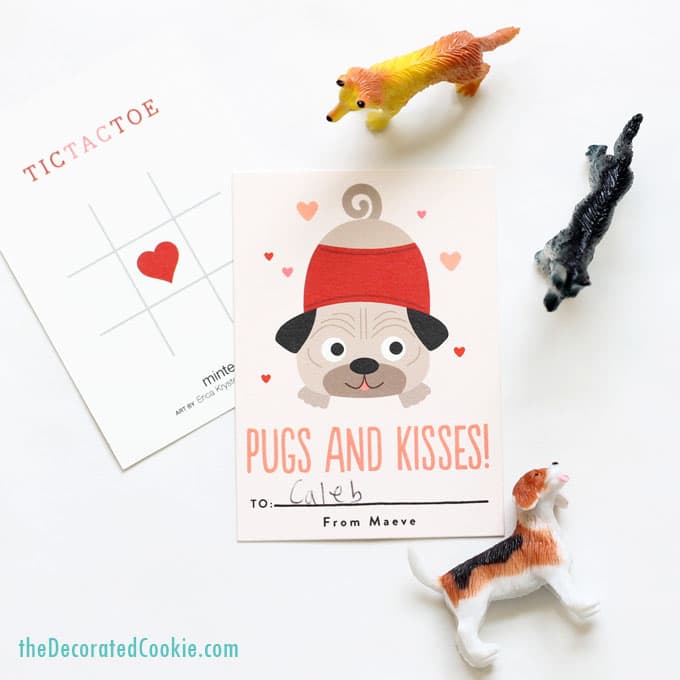 She also chose these pugs and kisses cards with toy dogs.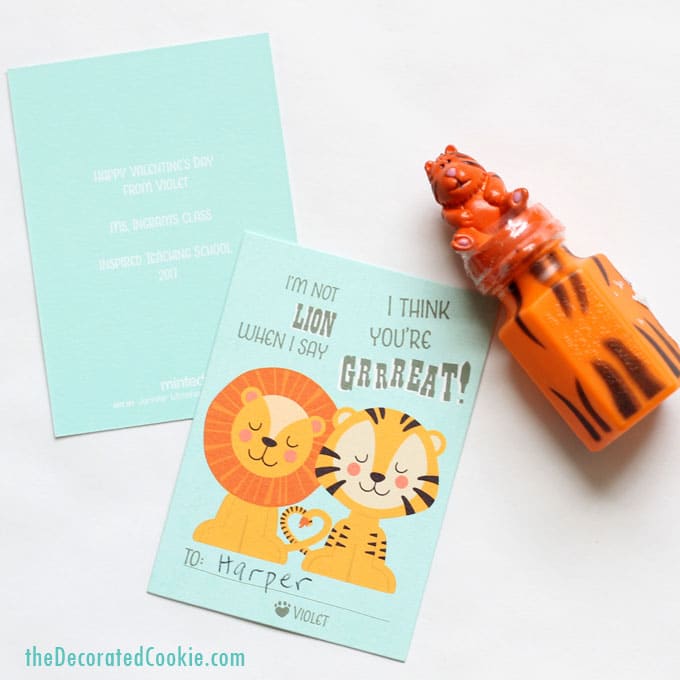 My younger daughter chose these lion and tiger cards with zoo animal bubbles.
To give the gifts, simply package the toys and the cards in cellophane bags with ribbon (be sure to check the sizes against the toy size), or punch holes in the cards and tie the toys on to the cards. Or, just hand out the toys with the cards.Simple, easy, cute. Happy Valentine's Day!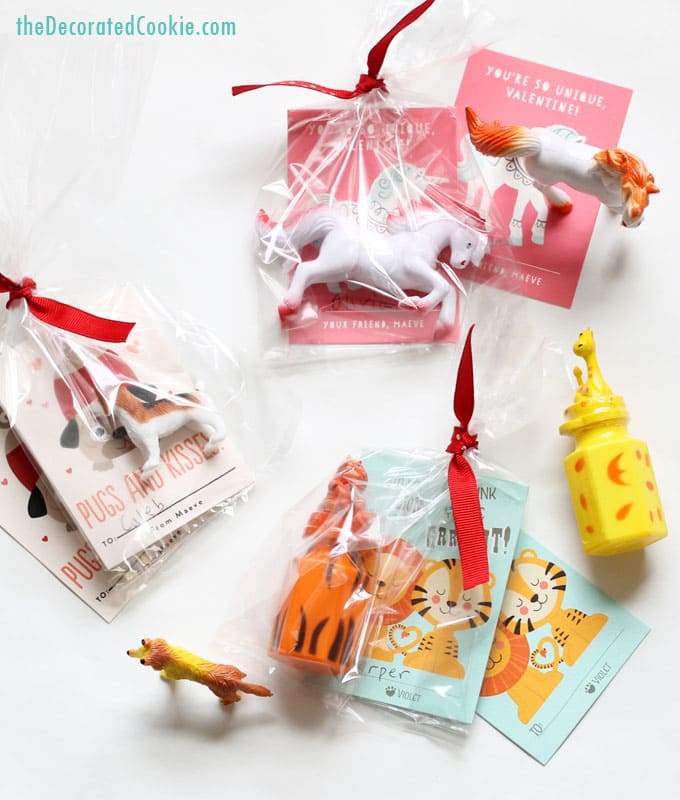 For all the Valentine's Day classroom card and toy combinations: