Disclosure: *This post may include affiliate links. As an affiliate, I earn from qualifying purchases.


conversation heart crafts for Valentine's Day
conversation heart crafts
And to complete the conversation heart ensemble I made for Celebrations, here are some conversation heart crafts home decor this Valentine's Day. I have a mini conversation heart wreath and a mini conversation heart craft wall decor.
First… conversation heart mini wreath
And… conversation heart wall decor
how to make a Conversation Heart Wreath
6-inch Styrofoam wreath
Hot glue gun
Conversation hearts
Ribbon
Note: Find the wreath, glue gun and ribbon in the craft store. You'll need a good amount of conversation candy to cover the wreath. I used about half a one-pound bag for one 6-inch wreath.
Step 1: Glue your candy. Work with one piece of candy at a time. Add a dab of hot glue on the wreath and adhere a piece of candy.
Cover the entire wreath, including the outer and inner sides. Glue more candies on top of the other candy to cover the gaps. Some candies will stand on edge, some will lie flat, just keep gluing and adding pieces. Let dry completely.
Step 2: Add the ribbon. Tie a piece of ribbon around the wreath and hang.
how to make conversation heart wall art
Gallery-wrapped canvas
Acrylic craft paint
Paint brush
Pencil
Hot glue gun
Conversation heart candy
Note: Choose any canvas size you prefer. Find wrapped canvases in the Fine Arts section of the craft store. You'll also find the acrylic craft paint, brushes and a hot glue gun at the craft store.
Step 1: Paint the canvas. Use any color craft paint of your choice to paint the entire canvas, including the sides. Let the paint dry completely, and then add another coat if necessary, and let dry.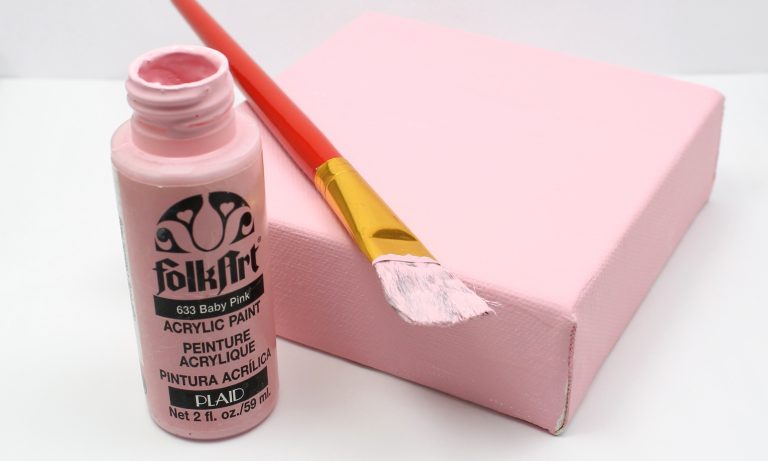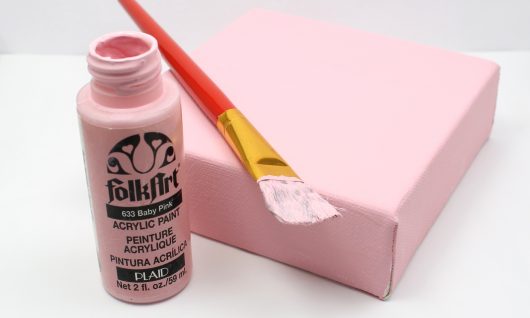 Step 2: Plan out your art. Lightly sketch a shape, a heart in this case, with the pencil. If it helps, cut out a template from paper first to trace. Lay out the candy on the shape to plan where the candy pieces should be placed.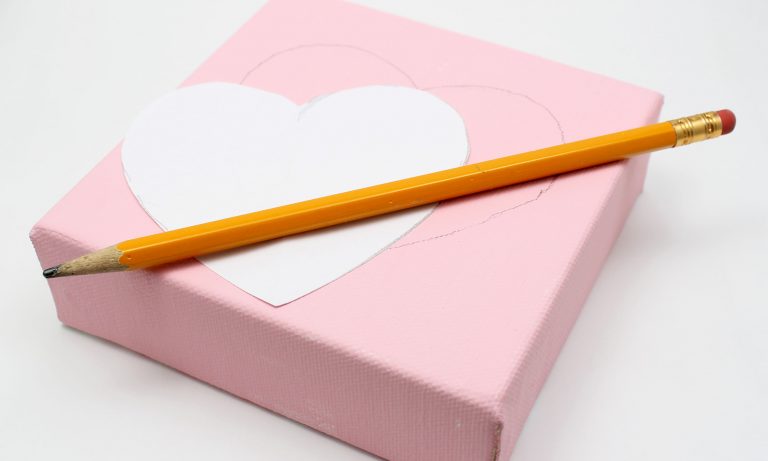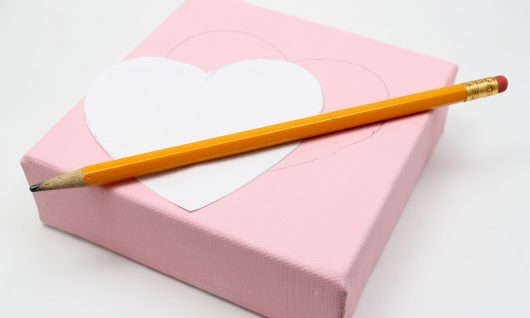 Step 3: Carefully hot glue your candy onto the box. Use the hot glue gun to glue each piece of candy in place. Let dry completely before displaying. *Make sure to keep the glue gun in no reach of any children.