Disclosure: *This post may include affiliate links. As an affiliate, I earn from qualifying purchases.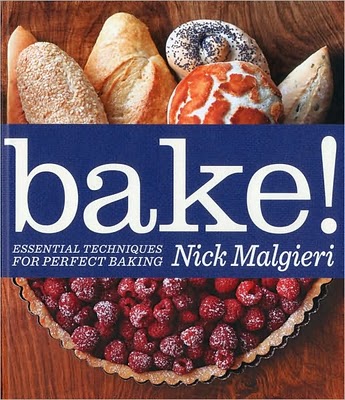 cookbook giveaway
Perhaps you've heard of Nick Malgieri: former Executive pastry chef of Windows on the World, author of too many cookbooks to count, winner of too many awards to count, current director of the baking program at the Institute of Culinary Education, has cooked on television with the likes of Julia Child and Martha Stewart… Best if you read the long and impressive biography HERE. See? And I got to meet him. Not only meet Mr. Malgieri, but have lunch with Mr. Malgieri. And while I can hope that such baking greatness and knowledge can float across a restaurant table, I'm pleased to have that (transportable) greatness and knowledge packaged between the covers of Mr. Malgieri's latest book: bake! Essential Techniques for Baking Perfection.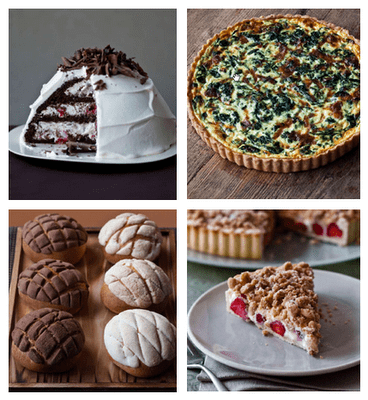 Each of the 20 chapters in
bake!
opens with an essential technique taught with gorgeous, step-by-step photographs, followed by variations of the master recipes. The result demystifies the world of baking for the timid or fearful, takes it from the hands of professionals and gives it to you and me. Essential techniques include pastry dough and tarts, cookies, puff pastry, breads and rolls, brioche, Danish pastry, cakes, and biscuits. Recipes include a chocolate meringue tart, ground beef empanadas, fig and raspberry croustades (
see him making these on Martha
), gruyere and walnut bread, pear and ginger cake, devil's food bombe…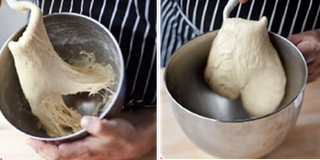 Have I convinced you of the glory? Well, after I got my hands on my very own bake!, you know what I did? Kind, giving moi? I went to the bookstore (actually, two bookstores, as the bookstore by my house has a pitiful cooking section) and bought you a copy, too. With my very own money. Which means no one is paying me to write this rave review. And also because I'm not giving up my courtesy copy. So to…
enter the giveaway:
UPDATE: Contest is now CLOSED.
Leave a comment on this post before Wednesday, November 3, midnight EST
telling me your favorite thing to bake
(If you fear your oven, just tell me what you'd like to learn to bake. I'll choose a winner randomly, so there's no real purpose to the question, just my curiosity.)
come back and leave a second comment letting me know and you'll increase your chances to win.
details:
Be sure to have an email address attached to your profile or a way for me to contact you in case you win! Winner will be chosen randomly.
I'm afraid my funds are limited… so I have to ask for US address only.