Disclosure: *This post may include affiliate links. As an affiliate, I earn from qualifying purchases.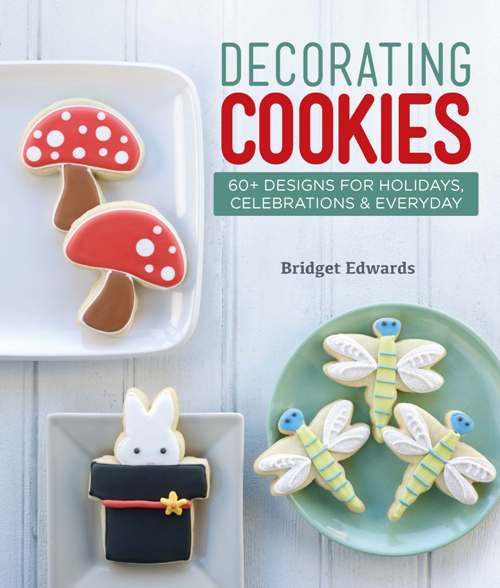 UPDATE: Congratulations to Gemma! Her comment was randomly drawn to win Bridget's book. Thank you, everyone, for participating!
While I have, on occasion, pointed out the trials and tribulations of food blogging–the competition, the race for traffic, dealing with stolen photos and ideas–I've also extolled the virtues of this world, first and foremost being the community of friends you somehow get to know over a computer. Laughter, tears, joy, being part of others' happiness and woes, all the stuff of real life friendships over a keyboard. Certainly the most surprising aspect of this blogging thing. Bridget of Bake at 350 is a perfect example. I've "known" Bridget (can I take those quotes down? yeah, I can) known the talented, kind, funny and clever Bridget for several years now, and I'm so utterly excited and happy to hold in my hands her cookbook, Decorating Cookies: 60+ Designs for Holidays, Celebrations and Everyday, published by Lark Crafts and released yesterday!! And I'm equally excited and happy to give one of you a copy, too. (Scroll to the end for the giveaway.)
Decorating Cookies, available at amazon, Barnes and Noble, and many other places, I'm sure, offers over 60 cookie decorating ideas–cleverly pictured in the Table of Contents so you can flip right to what you fancy–for everyday, birthday, family fun, and all the seasons. Bridget of course covers all the basics of cookie decorating for beginners, including the supplies and equipment you need, and the techniques, including piping, flooding and embellishing. Her list of cut-out cookie recipes is more impressive than in any book I've seen: vanilla-almond, chocolate-hazelnut, key lime, gingerbread… yum! What do you want to decorate? Mermaids, owls, robots, or wedding cakes? Maybe some daffodils, beer and hot dogs, strawberries or treasure maps? How about squirrels, Santa or ice skates? It's all in there.
I snagged this photo below from Bridget's blog, which gives you a glimpse between the pages and the fabulous photography of Steve Mann.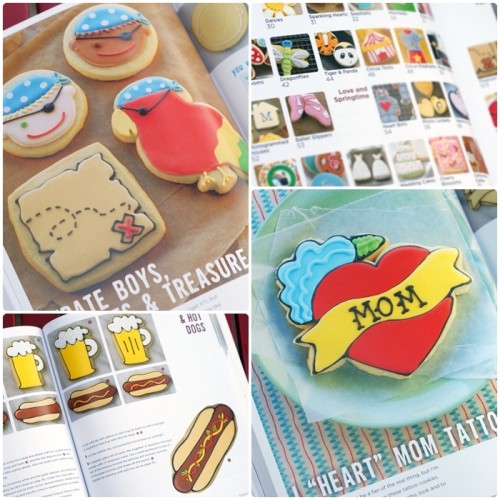 And extra super duper bonus, Bridget brings along her cookie decorating pals. She has a few of your favorites (I'm including myself in that bunch, thank you very much) making guest appearances and showing you some of their own tricks. Who? Well, me, yes. And also Gail of One Tough Cookie, Callye of The Sweet Adventures of Sugarbelle, Amanda of i am baker, and Marian of Sweetopia. See? I told ya' they were some of your favorites.
Congratulations, Bridget!! A wonderful book from a wonderful, deserving cookie decorator!! And now, let's get you to the giveaway…
THE GIVEAWAY!!!
leave a comment to this post before
Wednesday, October 10, midnight EST
for a chance to win a copy of Decorating Cookies
by Bridget Edwards
winner is drawn randomly and has 48 hours to respond after being notified before another winner is drawn
book will ship directly from publisher to US addresses only!!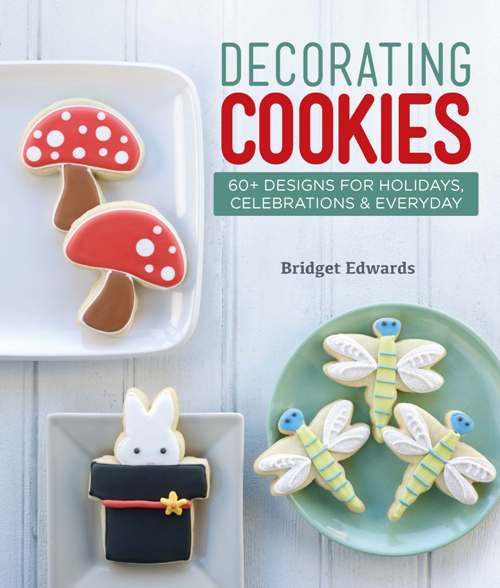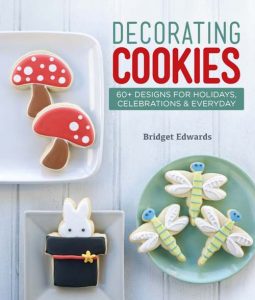 CONTEST IS NOW CLOSED