Disclosure: *This post may include affiliate links. As an affiliate, I earn from qualifying purchases.


How to make blank art canvas cookies to package as art party favors with food coloring pens.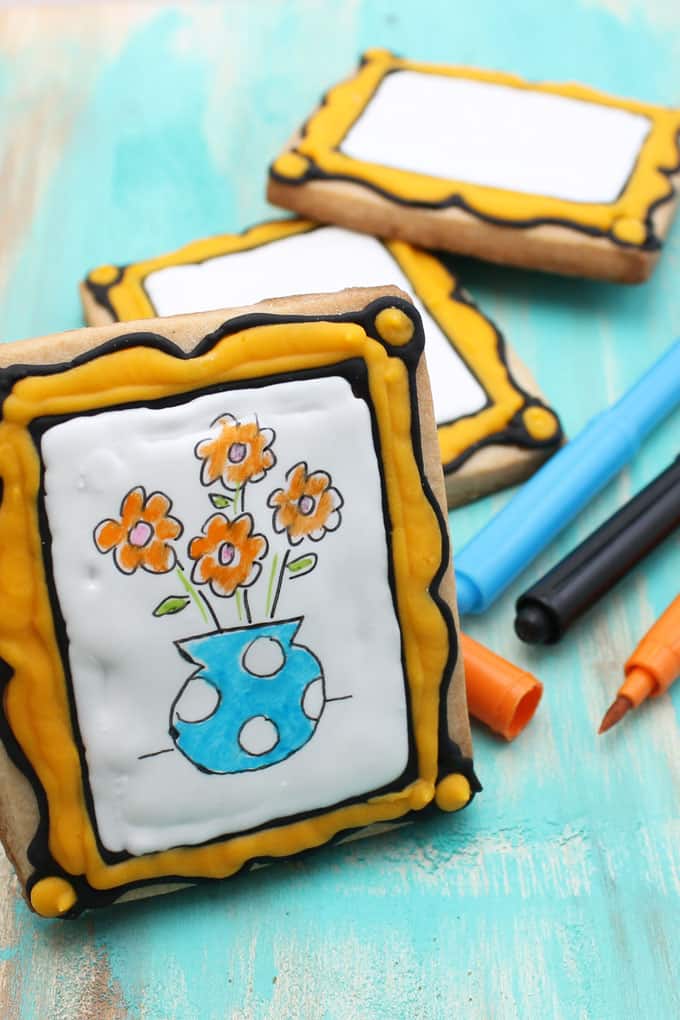 art canvas cookies
I made these decorate-your-own art canvas cookies as part of a birthday present for my niece's seventh birthday. Seven years goes by in a flash. She's the oldest of my nieces, and I remember her resting on her Boppy like it was yesterday. This little girl eerily reminds me of myself as a child. Partly because she's so kind, responsible and impressively aware of others' feelings (did you catch that self-congratulation there?). But also because I recognize her compulsion to draw. I was exactly the same way. I doodled and drew and copied cartoons, too… I could whip up a mean Garfield. Since I sadly had to miss her art-activity-filled birthday party this year (I wanted to go just as much, if not way more, than my own daughter), I decorated these "Make Your Own Art" canvas cookies for her. Design your own canvas cookies? I can't think of just the right name. The cookies were accompanied by a set of edible markers, of course, so she can draw her own sweet art on the canvas.
Check out how to wrap these cookies as art party favors here.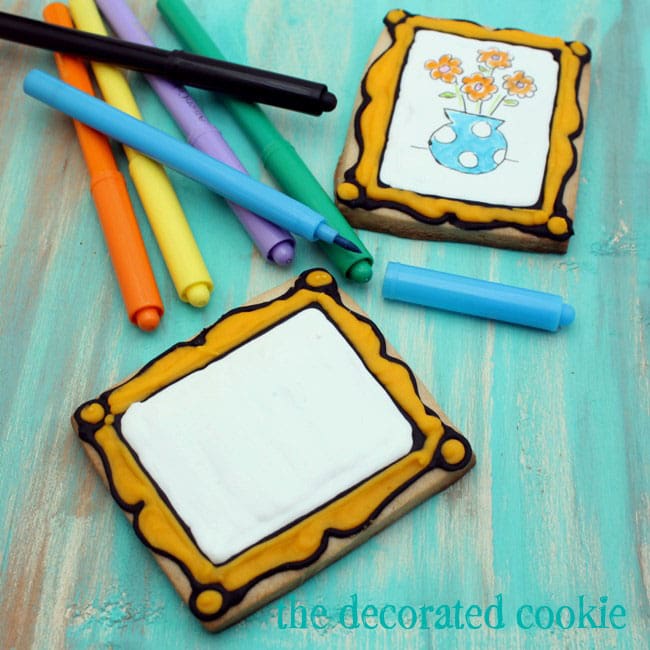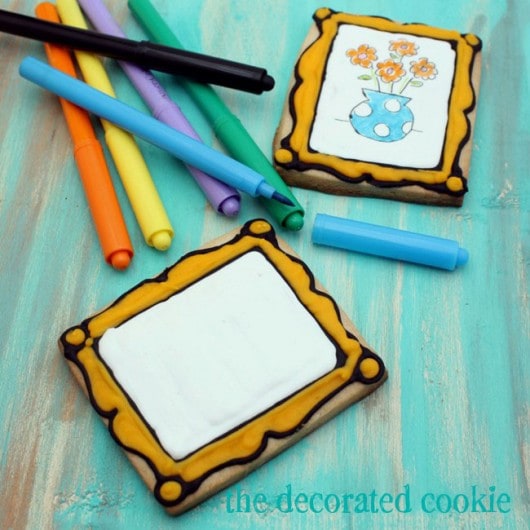 how to make decorate-your-own art canvas cookies
To make these, I cut out rectangles from my cookie dough. Then I prepared my royal icing and tinted it white, black and gold using my trusty Americolor Soft Gel Pastes (Bright White, Egg Yellow and Super Black). Then, I prepared two disposable decorating bag with couplers and tips, one with a size "3" and one with a size "4." I filled the decorating bag with the "3" tip with black and the one with the "4" tip with the gold, and tied closed tightly with rubber bands. To decorate, I outlined the rectangle and frame with black and let set. Then I thinned the white icing a bit, filled an empty decorating bag, snipped a bit off the tip, and flooded the center with white icing. I piped to fill the frame with gold icing. (For basic cookie decorating how-tos click HERE.) Let the cookies sit at room temperature uncovered overnight until they dry very well before packaging. Include a set of edible writers with the gift.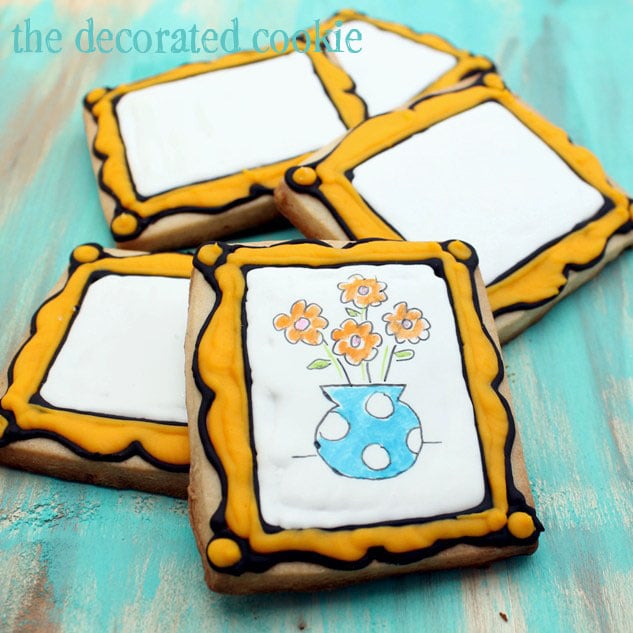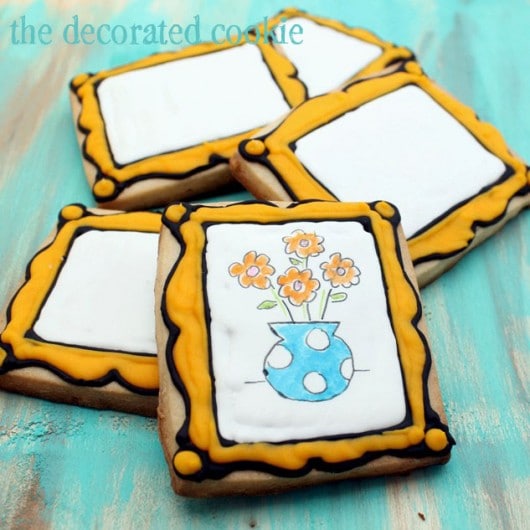 Happy birthday to my sweet and creative niece!!!
UPDATE:
Lookie what she made!