Disclosure: *This post may include affiliate links. As an affiliate, I earn from qualifying purchases.


Cute and easy Valentine's Day treat idea: Chocolate pretzel hearts pops.
chocolate pretzel hearts
These chocolate pretzel hearts pops (or just chocolate pretzel hearts if you skip the stick) are easy peasy to make.
I whipped them out not long after making THESE chocolate pretzel hearts for KIX CEREAL. Now, the latter are just as easy to make and a bit fancier, but these get the job done, too.
Plus, you get sweet and salty in one bite. I'm sure someone who has had their morning coffee could come up with a way to articulate how this serves as a metaphor for love. But I haven't had my morning coffee yet, so I won't go beyond just the thrill of sweet and salty in one bite.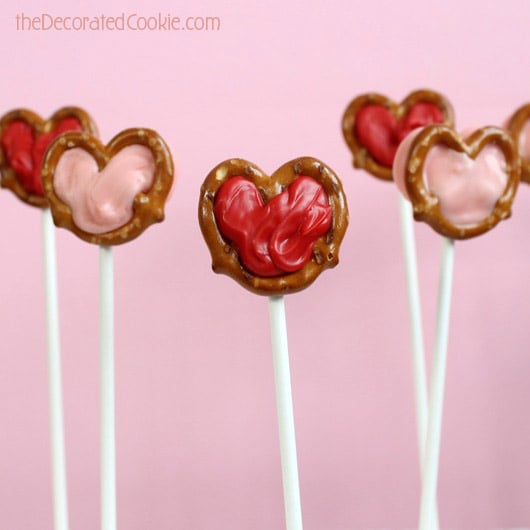 more easy Valentine's Day treats
Looking for more cute little heart treats that are super easy to make? I have a few.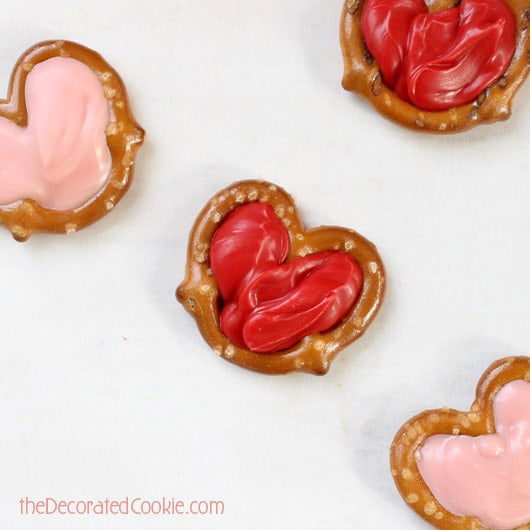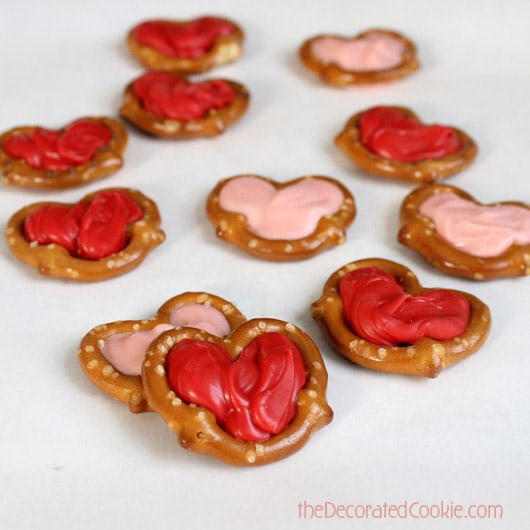 to make mini chocolate pretzel hearts (on or off a stick)
Line a baking tray with wax paper. Arrange mini pretzels on the tray, and set aside.
Fill a decorating bag with 1/2 cup of candy melts. Melt in the microwave at 70 percent power for 90 seconds, then 30 second and 15 second intervals, massaging after each turn in the microwave until fully melted.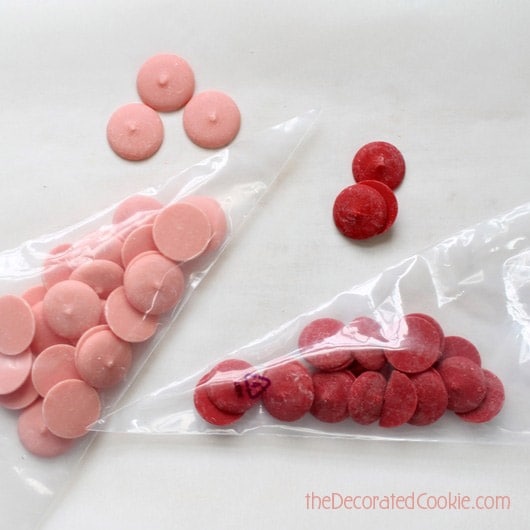 Snip 1/2 inch from the tip of the decorating bag. Pipe to fill the pretzels. Let the pretzels rest at room temperature until fully set, about 1 hour.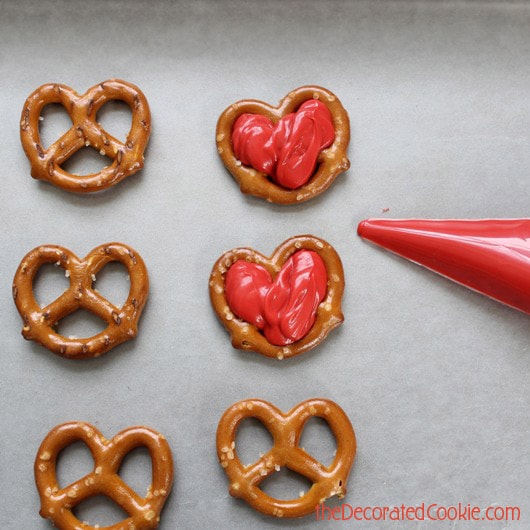 And now, you may stop right there. There is no need to make these any harder, as they are the easiest, simplest treat you can make for Valentine's Day. Seriously, don't complicate things. Dang, I had to try and put these on a stick.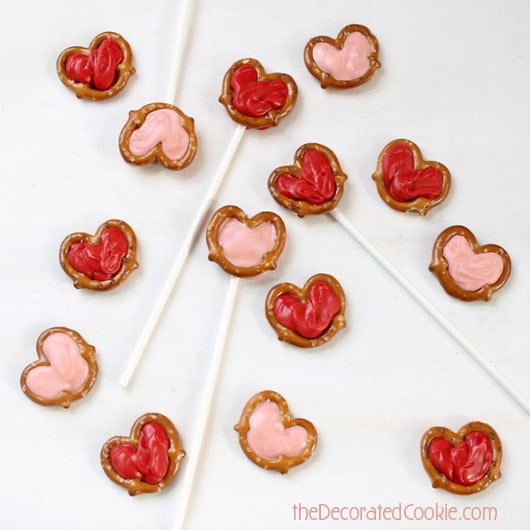 To put them on a stick,
after you melt your candy melts, pipe a dot on the tray. Place a lollipop stick on the dot and pipe a bit more of the melted candy on top. Place a pretzel on top of that and pipe to fill the pretzel. Let set about 1 hour.
TIP: If the candy melts are too runny, the stick thing doesn't work as well, so don't try and thin them with shortening and don't overheat them. My Wilton melts seemed to work the best.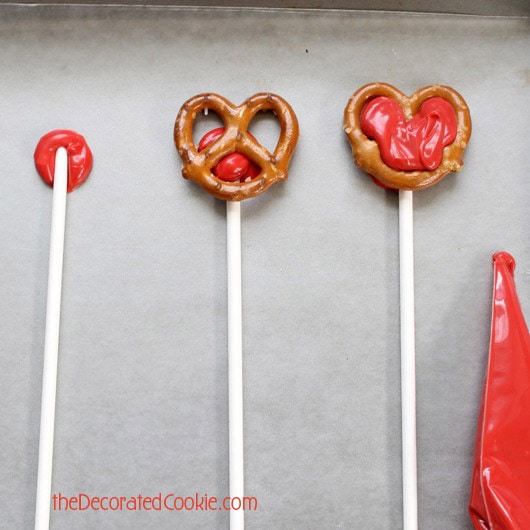 can I use white chocolate instead of candy melts?
Yes! Absolutely. However, some tips:
Chocolate melts at a hotter temperature, so do not melt directly in the decorating bag. Melt in a microwave-safe bowl and then transfer to the bag when cool enough to handle.
To color white chocolate, do not use water-based gel food coloring. Instead, use oil-based candy colors.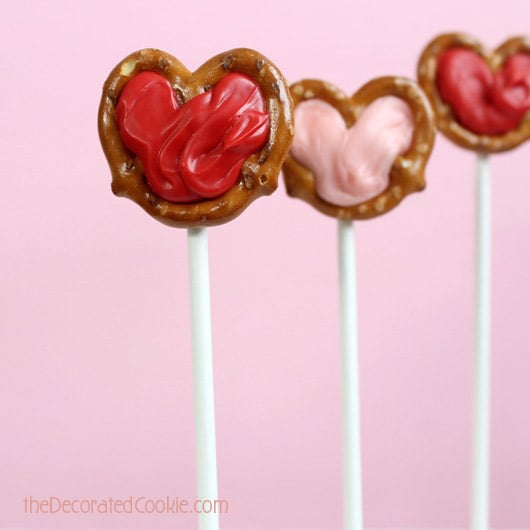 SUPPLIES:
PIN FOR LATER: