These easy Jack O' Lantern and Ghost Halloween ornaments are a perfect, kid-friendly, last minute Halloween craft and decorating idea.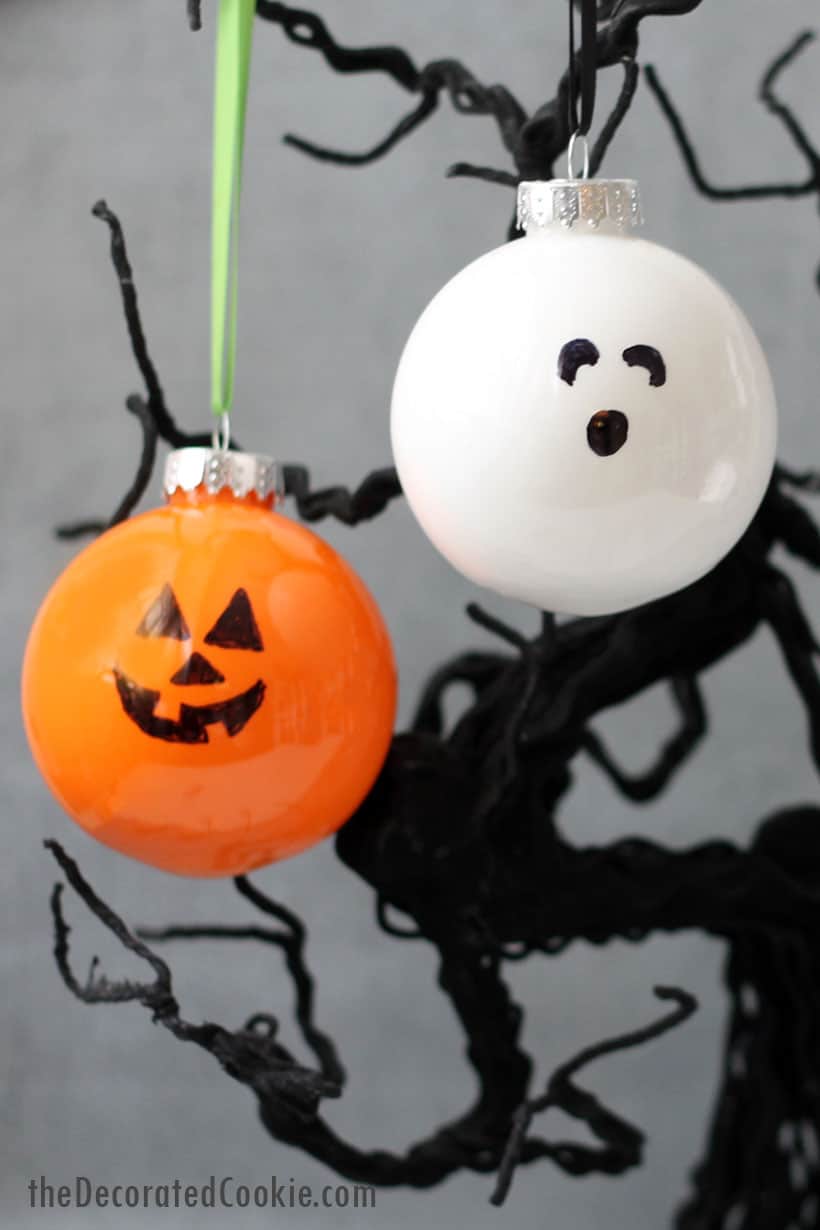 Halloween ornaments
OK folks. Looking for a quick and easy Halloween craft? Or last minute Halloween decor? Something to do with the kids maybe? Something cheap? I've got you covered. These Halloween ornaments.
All you need is paint, Christmas ornaments and a Sharpie. And some string to hang them up, of course. Dangle them from the trees in your yard, your fireplace mantle, a chandelier, a Halloween tree, your ears, wherever.
They take minutes to make, but they look pretty gosh darn impressive. TIP to remember: I use the PLASTIC Halloween ornaments instead of glass because they hold the Sharpie ink better. (Or, if you do use glass, just use a porcelain pen that writes on glass.)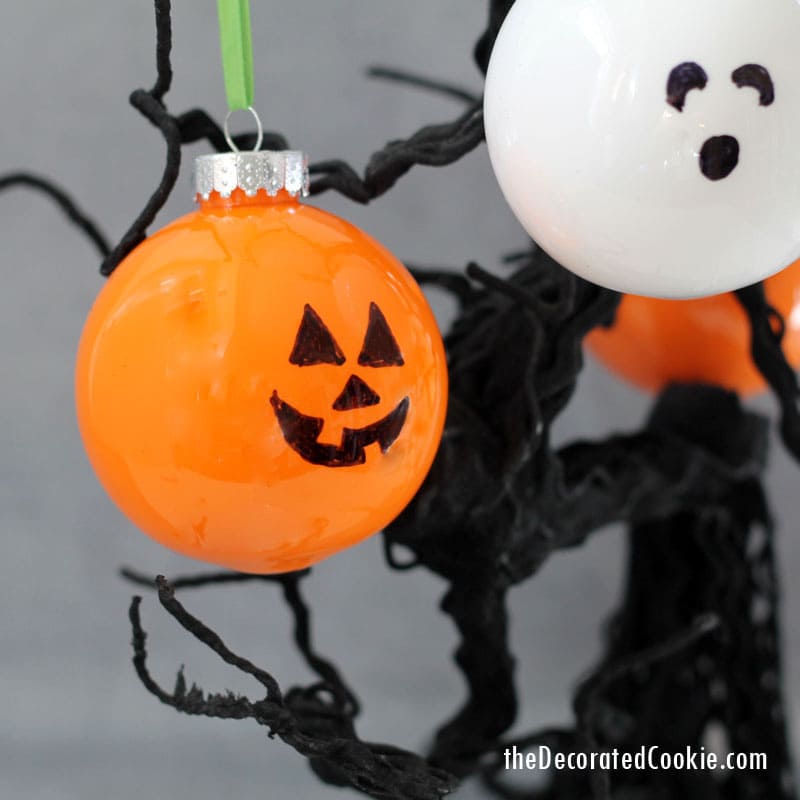 I made Jack O'Lantern and ghost ornaments using orange and white paint. Next time, I'm going to try purple and green and make monsters.
Here is a one-minute video how to make these easy Halloween ornaments, but full how-tos are below. Music: Halloween Midnight, by Roman Cano.
Look at these guys, they're just so dang cute.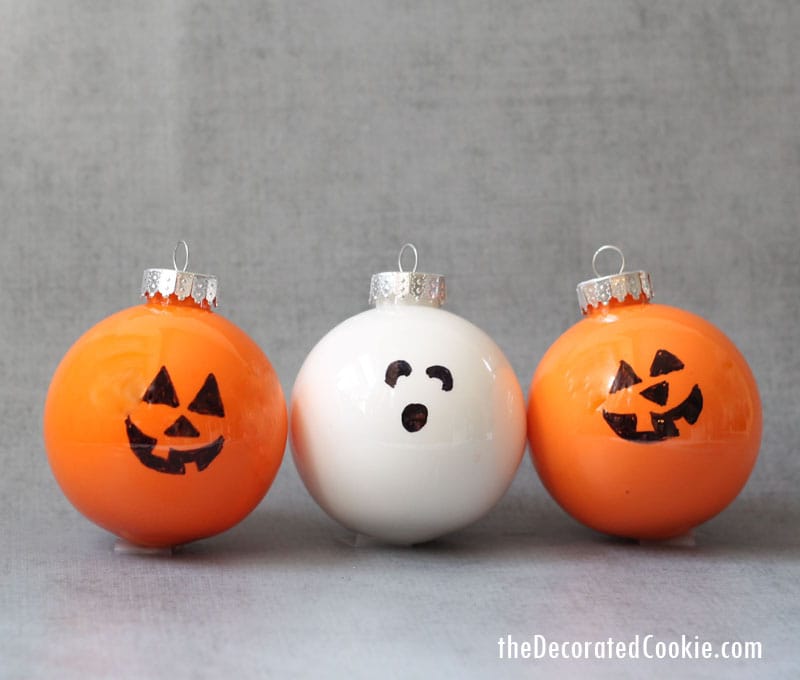 more Halloween craft ideas
how to make Jack O' Lantern and Ghost Halloween ornaments
you will need:
plastic Christmas ornaments
orange and/or white paint
black Sharpie marker
string or ribbon for hanging
*Find all of the above in the craft store.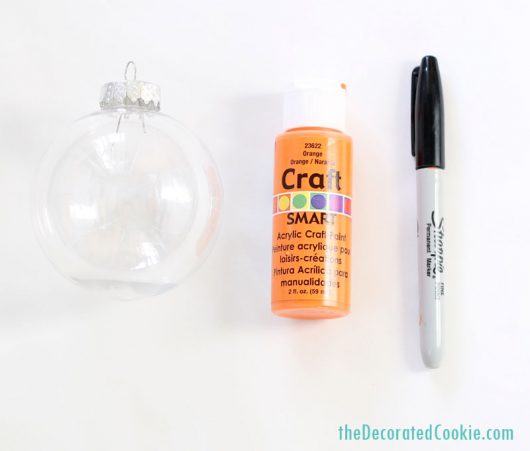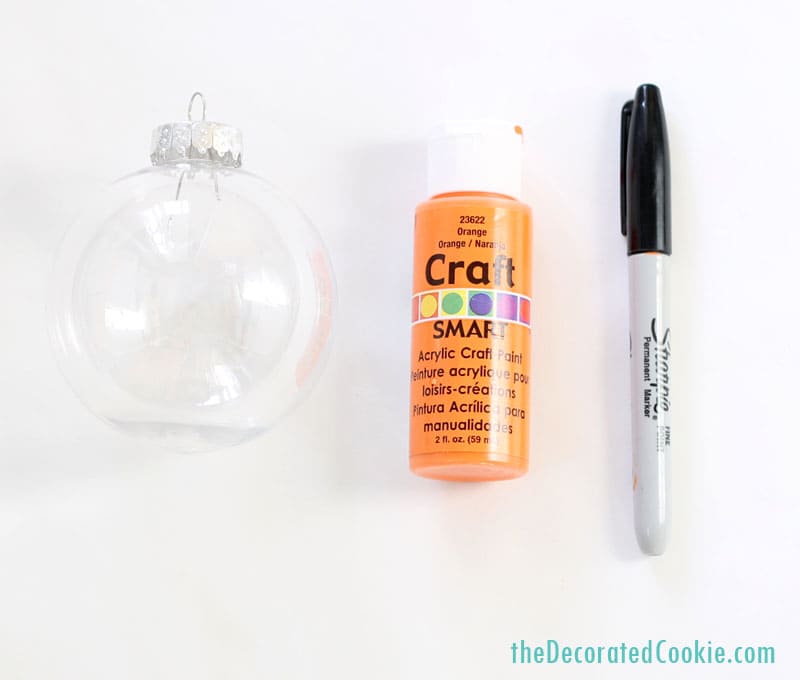 what to do:
Remove the top from an ornament. Pour some paint in the ornament and swish it around, tapping on the ground, to completely cover the inside of the ornament. Try and use as little paint as possible, but add more as necessary. Let dry and replace the top. Use the Sharpie to draw Jack O'Lantern or ghost faces. Hang with ribbon.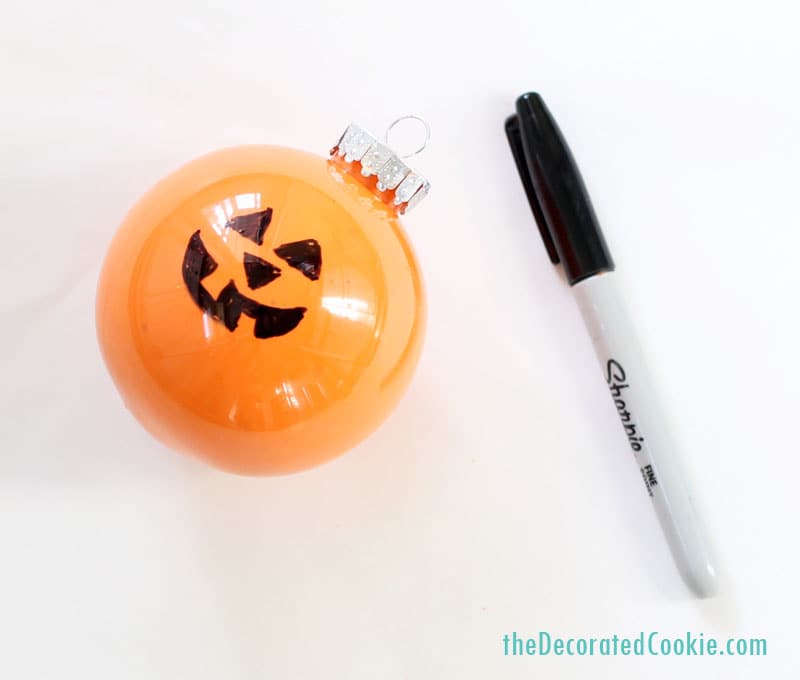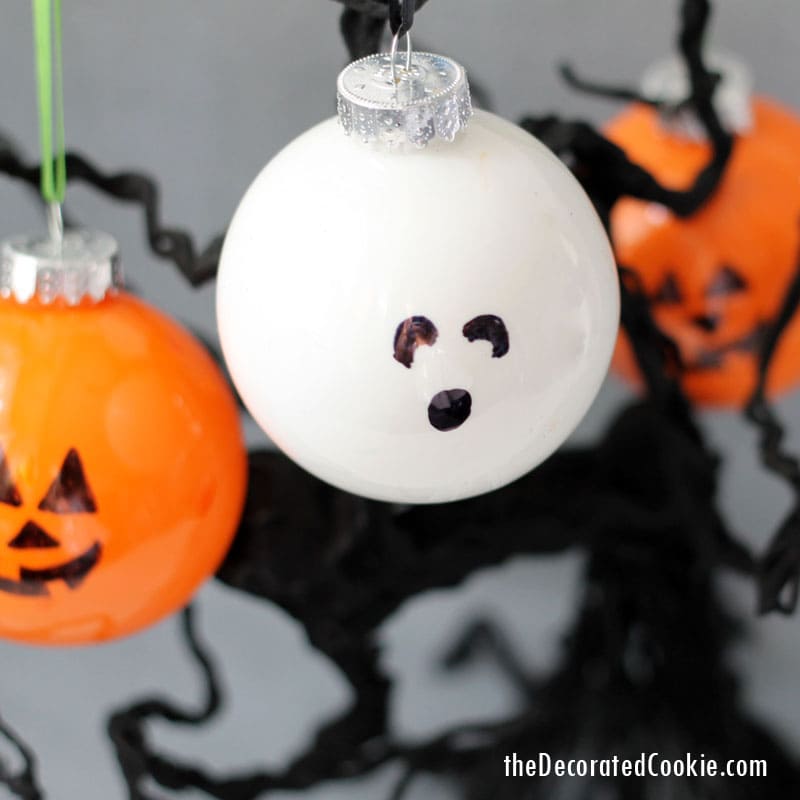 PIN FOR LATER