Disclosure: *This post may include affiliate links. As an affiliate, I earn from qualifying purchases.


rainbow cake and cupcakes
how to make a rainbow cake
For dessert, I made the now-classic rainbow layer cake, but I, ahem, used store-bought boxes of white cake mix. White cake is best because the colors are purest when tinted with food coloring. As always, I had to use homemade buttercream frosting, though. I suggest tinting the frosting with white food coloring to really make the rainbow colors stand out in contrast.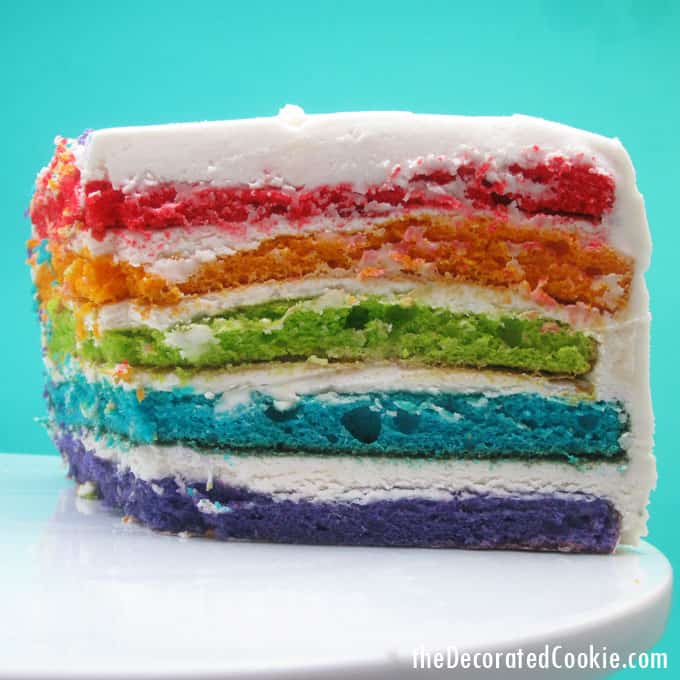 I made only five layers. I divided the first box of batter into four 9-inch cakes. I divided the second box of batter, too, using one quarter for the last color of cake, and using the rest to make rainbow cupcakes. To color the batter, I used Americolor Soft Gel Pastes, Red Red, Egg Yellow, Electric Green, Sky Blue and Regal Purple. I needed two batches of buttercream frosting.
To make the cupcakes, just spoon a bit of each of the five colors into a cupcake pan with cupcake liners.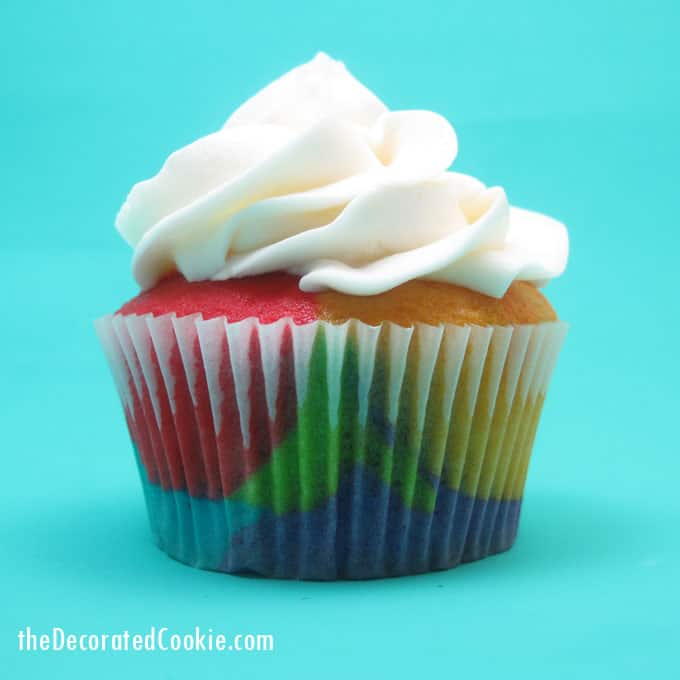 make-ahead cake tips
Because I'm a make-ahead kind of person (translation: I'm super crazy nutso stressed when I throw parties, so anything that I can do ahead, I do ahead), I used the Smitten Kitchen's tips on freezing baked layers of cake. I made all the layers and the cupcakes, wrapped them all well with plastic wrap, and froze. The day before the party, I prepared my frosting, then took out the layers and frosted and stacked the cake almost immediately (ie. while still a little frozen, though the layers thaw quickly). I put on a crumb coat, returned the cake to the fridge for an hour or so, took it out, frosted it again, then kept it in the fridge until the party the next day.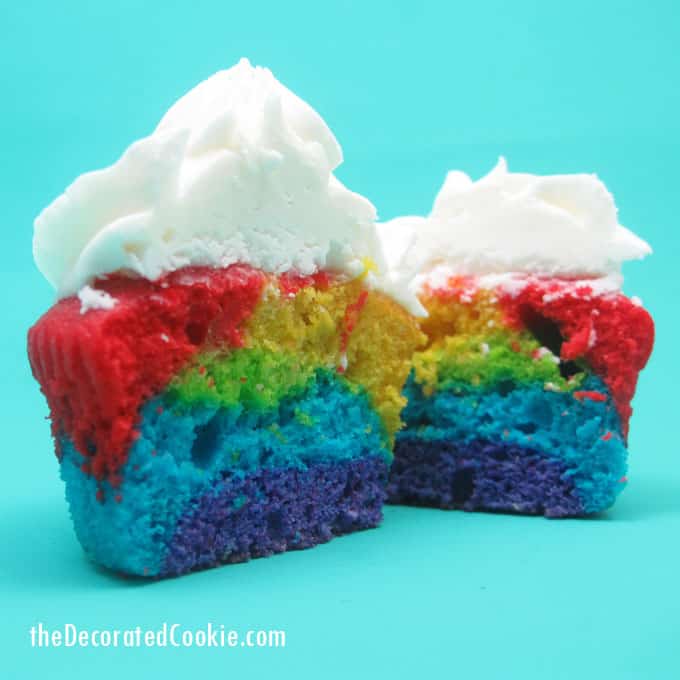 For the cupcakes, I removed them from the freezer, unwrapped them and let them thaw completely at room temperature before frosting with a disposable decorating bag and star tip. I also keep my cupcakes in the fridge the night before a party.
Look, even the wrapper is cool.