Disclosure: *This post may include affiliate links. As an affiliate, I earn from qualifying purchases.


How to make family portrait cookies for a Mother's Day gift idea.
family portrait cookies
Followers may notice my recent obsession with these portrait cookies. I started with this gift for my niece. The next year I made these favors for her art-themed birthday party. And now, family portrait cookies for my mom for Mother's Day.
This is my mom.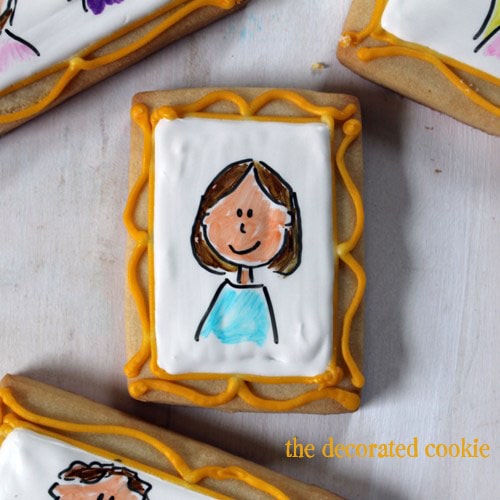 This is my brother and his family.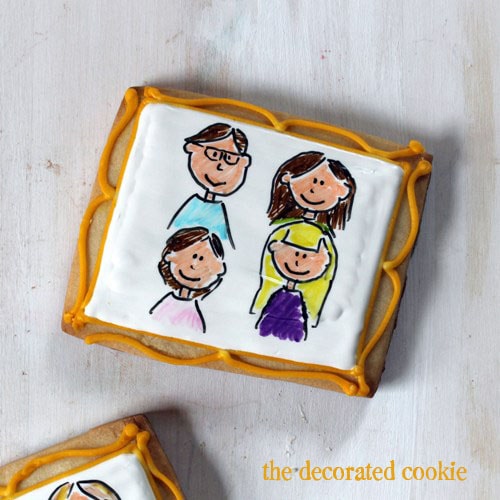 This is my sister and her family.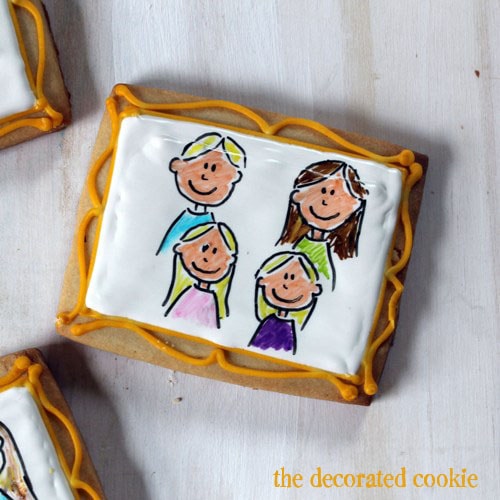 And this is me and my family.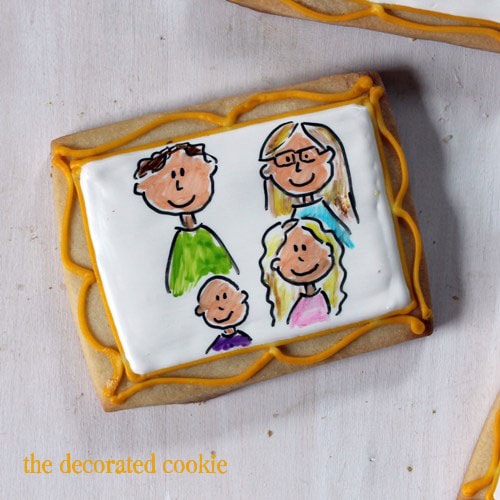 Seriously, the likenesses are, ahem, uncanny. No really. It's as if I studied the fine art of portraiture.
Gift-buying in my family is never easy. We all have way too much clutter and need very few things. That's why I always turn to cookies. They can be personalized and they never leave clutter. Only crumbs (hahahaha…. groan).
more Mother's Day cookies ideas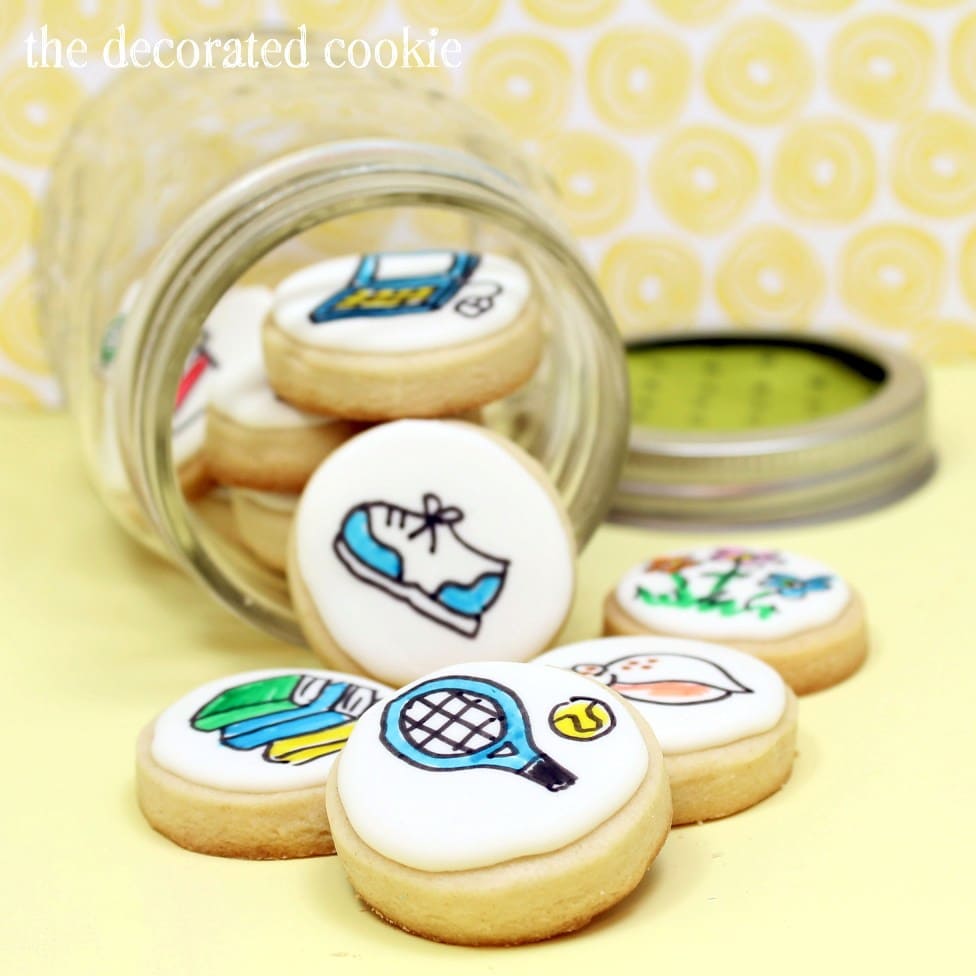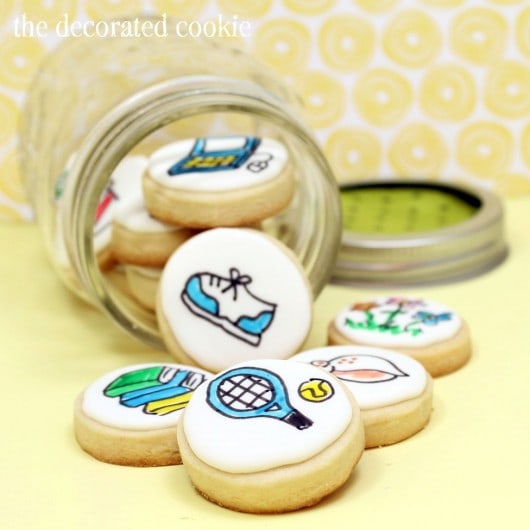 all about mom Mother's Day cookies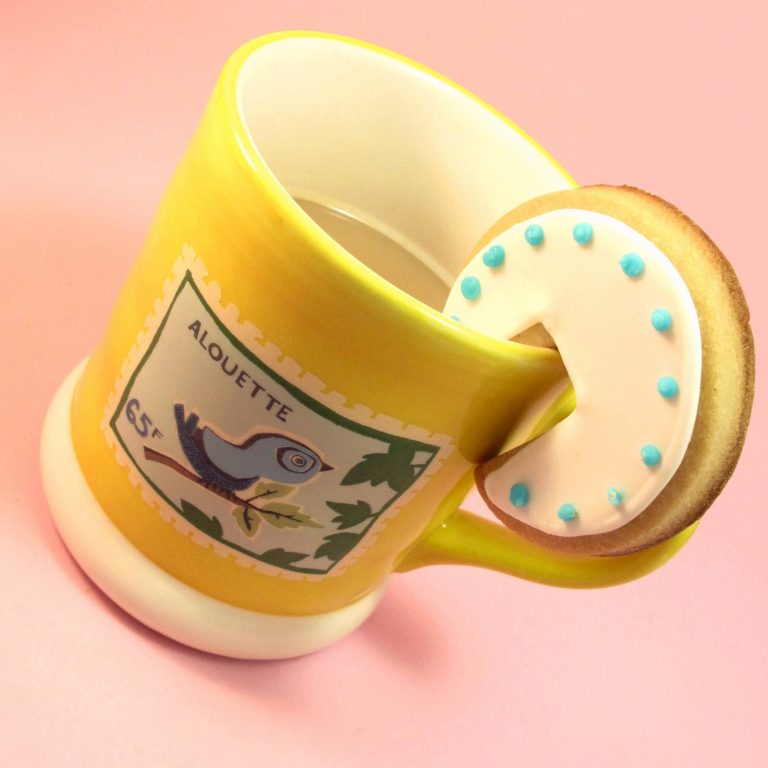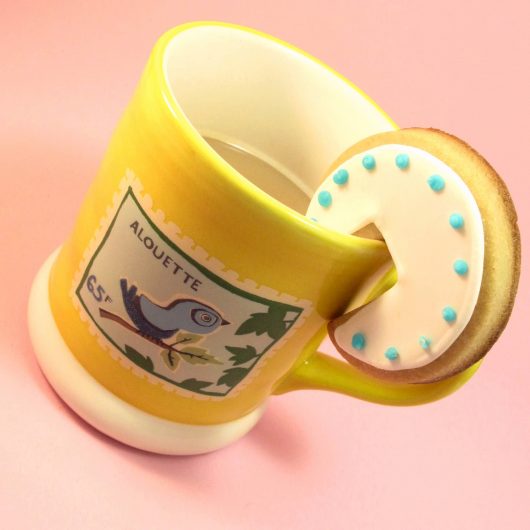 over-the-rim cookies for mom's tea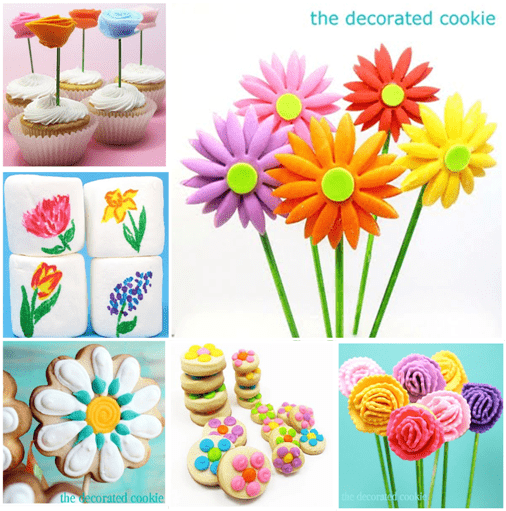 And of course, there are plenty of flower-themed ideas. Felt flower cupcake toppers, gerbera daisy cookie pops, carnation cookie pops, bite-size daisy cookies, how to make a flower cookie arrangement, springtime marshmallows.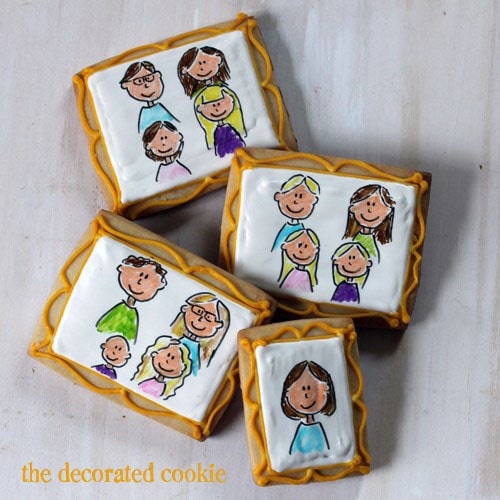 to make Mother's Day family portrait cookies…
Cut out rectangle cookies with my cookie dough. Bake and let cool completely.
Then I prepared my royal icing and tinted it white and gold with Americolor Soft Gel Pastes (Bright White and Egg Yellow).
I prepared a disposable decorating bag with coupler and tip, size "4″. I filled the bag with the gold icing and closed with a rubber band. I piped rectangles on the cookies, leaving a border.
Then, I switched the tip to size "3″ and piped the frame part. After the gold set a bit, I thinned the white icing to flooding consistency, filled an empty decorating bag, snipped the tip and piped to fill the frames.
Let the cookies dry super duper well, overnight. And then I drew with the portraits with edible writers.
For basic cookie decorating how-tos click HERE.
For tips on buying and using edible writers, click HERE.