Disclosure: *This post may include affiliate links. As an affiliate, I earn from qualifying purchases.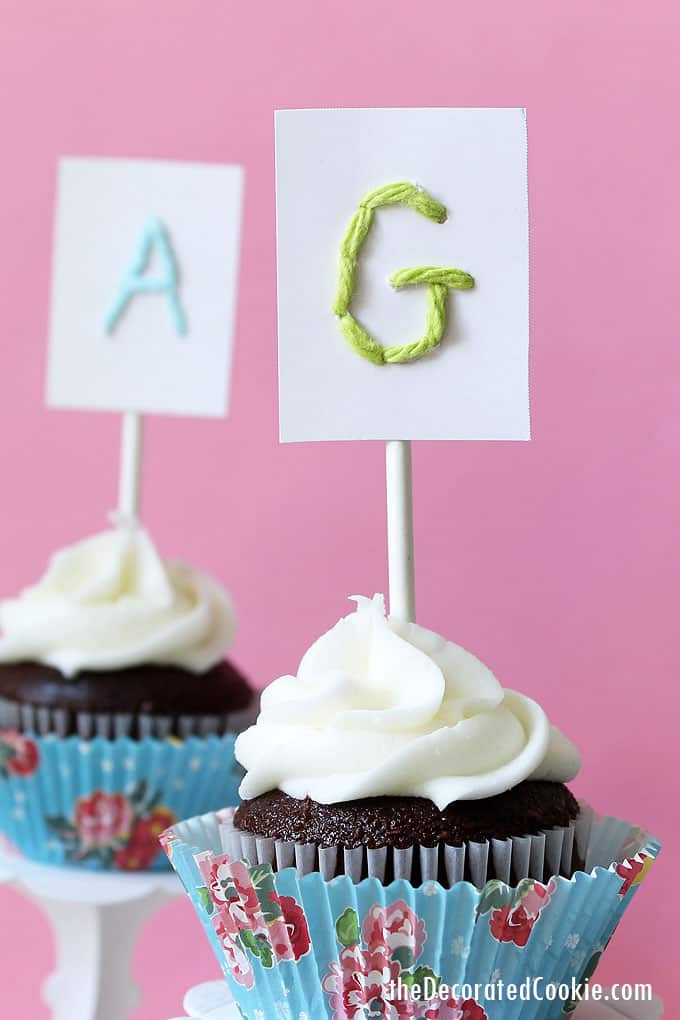 monogram cupcake toppers
I rarely sew. When I do, the results tend to be comical. Picture uneven hems, knots where there shouldn't be knots, and thread stuck in the sewing machine. But a few stitches I can handle. And, I just re-took up needlepoint, which I find much more manageable than creating fashion or awe-inspiring home decor.
But these stitched yarn monogram cupcake toppers would are well within my range of do-able, because they are that easy to make. Use these to personalize cupcakes or to spell out a message. Or to write whatever your heart desires.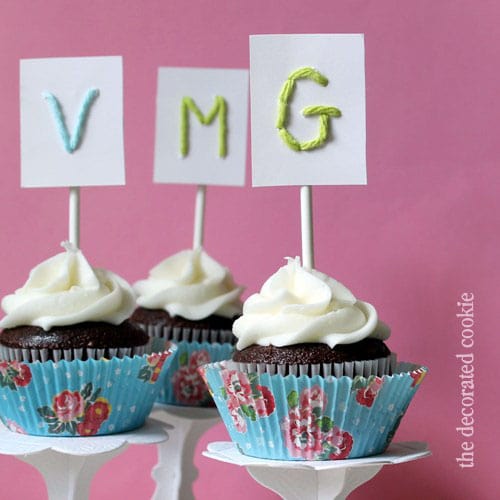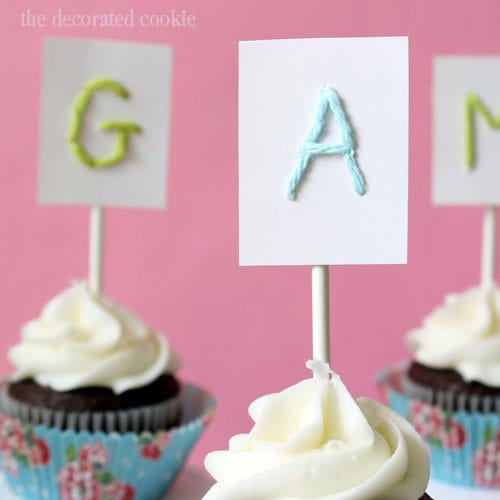 to make yarn monogram cupcake toppers…
you will need:
yarn

tapestry or embroidery needle

cardstock with a good thickness

white mailing labels

scissors

pencil

lollipop sticks

cupcakes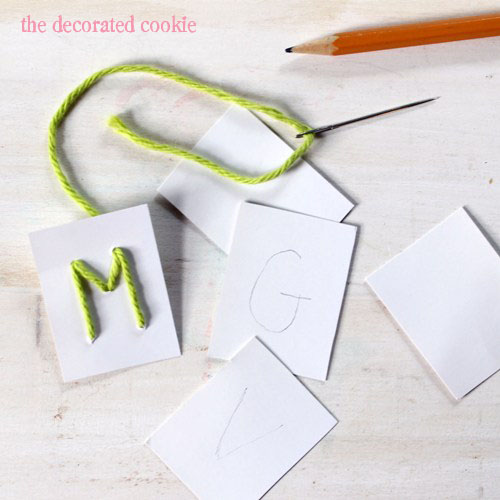 what to do:
First, cut the cardstock to the size topper you want. I made rectangles 1 1/2 inches by 2 inches. Lightly sketch a letter in pencil. Thread the tapestry needle with the yarn and sew on the paper to cover the pencil. TIP: It helps to poke holes along the letter first where you want to sew. When the letter is finished, cut a piece of mailing label to cover the ends and attach the lollipop stick on the back. Stick in a cupcake and serve.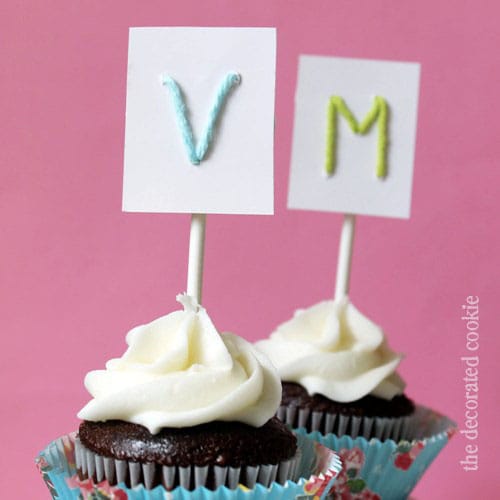 more cupcake ideas
If you're looking for more fun cupcake ideas, I have plenty! Try these flower-topped cupcakes or rainbow swirl cupcakes. I even have some weather cupcakes and Paris cupcakes. This bakery style frosting is the best on cupcakes.