Disclosure: *This post may include affiliate links. As an affiliate, I earn from qualifying purchases.


Did I ever tell you about the time I wanted to write children's books? Probably. I still want to write children's books. When I find the time to read, I always read children's. My favoritest books in the universe are Philip Pullman's His Dark Materials trilogy. Currently, I'm re-reading Harry Potter's run. (I'm up to Book 5. Again.) It may come as no surprise to you that I'm also a total nerd. I never, ever, ever, ever got a "C" in any class from Kindergarten through college at Georgetown, throughout my two Masters degrees. OK, that's not true. I got a "C" in gym class in 7th grade because I forgot my clothes one day and had points deducted. You can believe I went up to that teacher and argued for a "B." (I lost.) Picture me now shaking my fist at that stain on my record.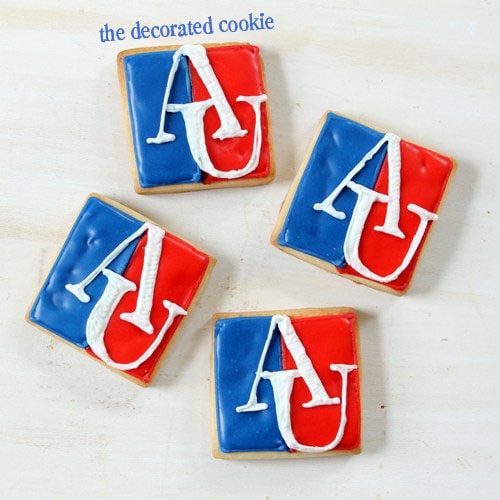 I love book-learning. I earned a Master of Liberal Arts from the University of Pennsylvania, just to keep learning. I studied English Literature in a summer program at Oxford. And then I went and got another Masters from American University here in Washington, DC. I earned an MFA in Literature/Creative Writing back in '03 (Holy moly, has it been ten years?). If I had any talent for teaching, I'd have earned a phD, too. But alas, I've no talent for teaching.
But I do love writing. I'm insecure about my talent in that area, but gosh, if I could stay in school and write forever, I would. I found a community of thinkers at American University, smart people who have ridiculously meaningful insights about words on a page and life in general and who are pretty darn funny because of said smarts. I found a community of writers, a community that talked submissions and manuscripts. Protagonists and drama. The twists and turns a voice can take. Memoir and poetry and all kinds of new things. I studied the sublime in Alice in Wonderland, I translated Baudelaier's Les Fleurs du Mal, and I wrote a middle-grade novel about building a rainbow. I sat and soaked in knowledge from Richard McCann, Kermit Moyer, and Andrew Holleran. I'm still in cahoots with Sandra, Paulette, Natalie, Monica, Jen and Eve and so many more from this great time in my life.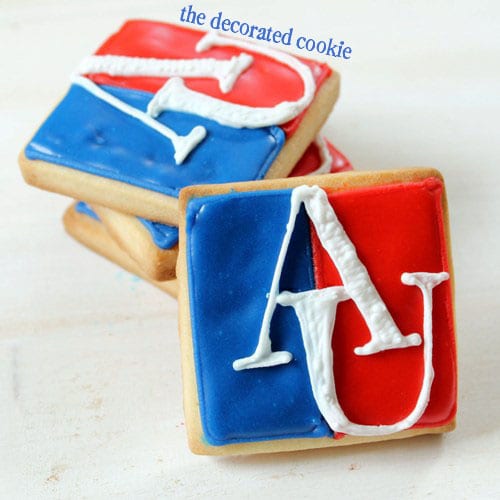 Which is all a lot of talking to get to the point of this post. Sniffle, sniffle, I was pretty honored–given the aforementioned great time in my life at American University–to have my cookies featured in the current issue of American Magazine as part of their "My Favorites" series.
Read the full issue of American Magazine HERE.
(I'm on page 47.)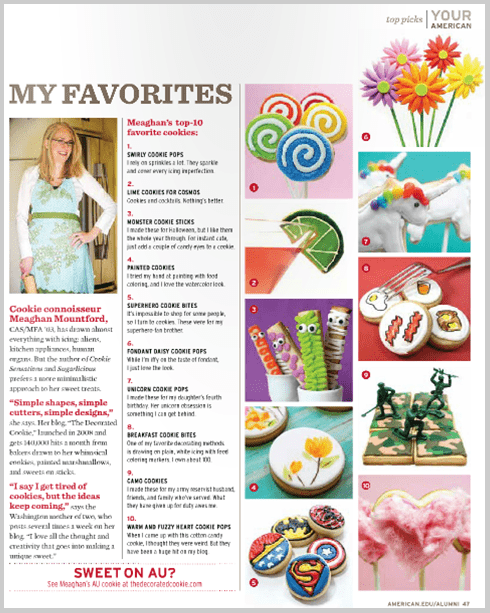 Thank you, American University!