Disclosure: *This post may include affiliate links. As an affiliate, I earn from qualifying purchases.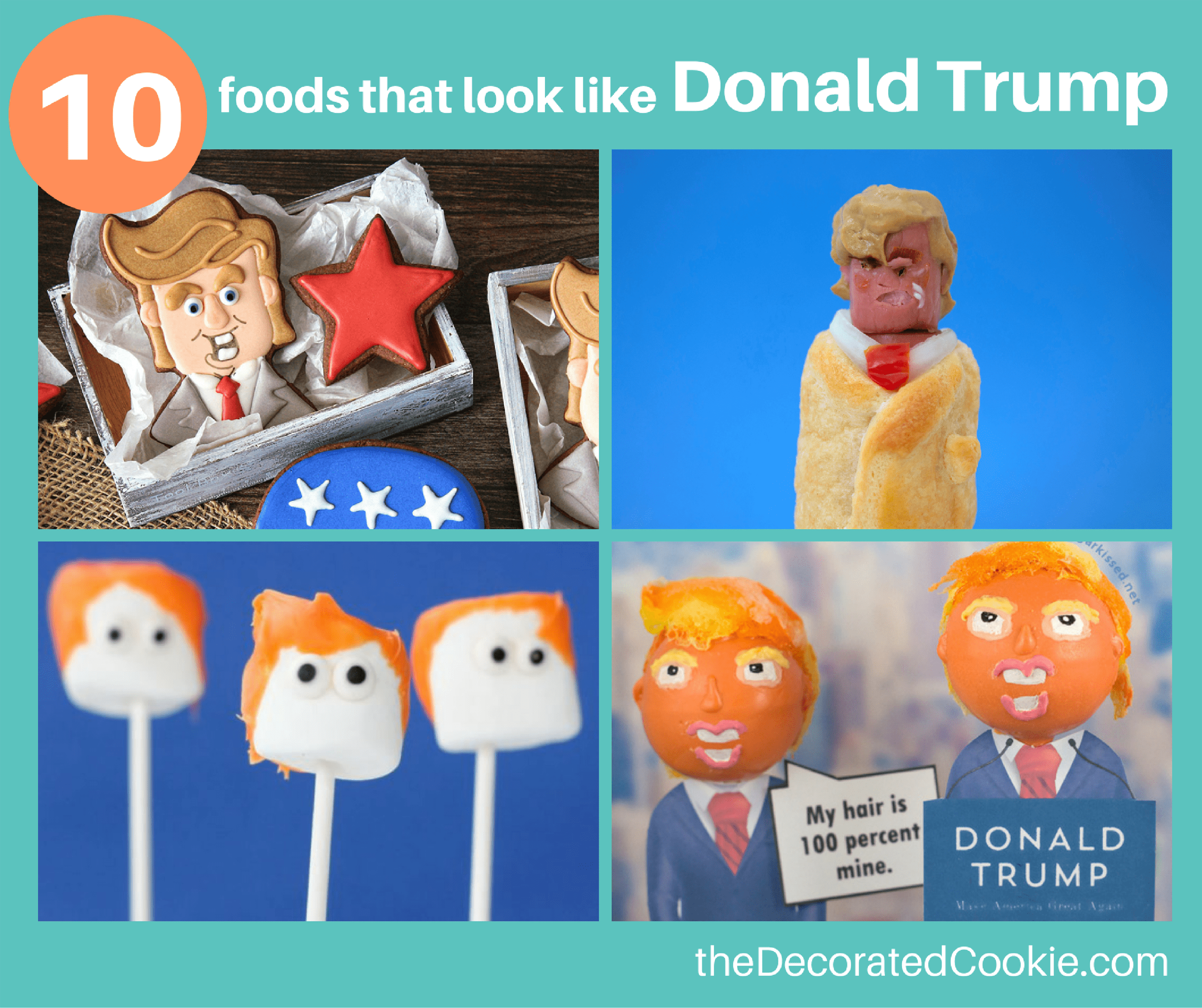 A roundup of 10 fun food ideas that look like Donald Trump.
It's pretty crazy year in politics, huh? Though, really, America is no stranger to weird Presidential elections. Remember that time Alexander Hamilton and Aaron Burr had an actual duel? Or that time an entire part of the Union seceded after Lincoln was elected? In 1920 Eugene Debs ran for president from prison. Ulysses S. Grant won the presidency in 1872 against… a corpse. Remember Sarah Palin? Looking on the bright side, the bizarre makes things interesting, doesn't it? (Scary, but interesting.)
So I feel no surprise at all that folks out there have made 10 foods that look like Donald Trump, because this is America! We're bizarre. Let's eat! And don't worry, edible Hillarys are coming soon!!
OK, now there are 11 because I added these Trump marshmallow pops after-the-fact. But I don't want to change all the graphics.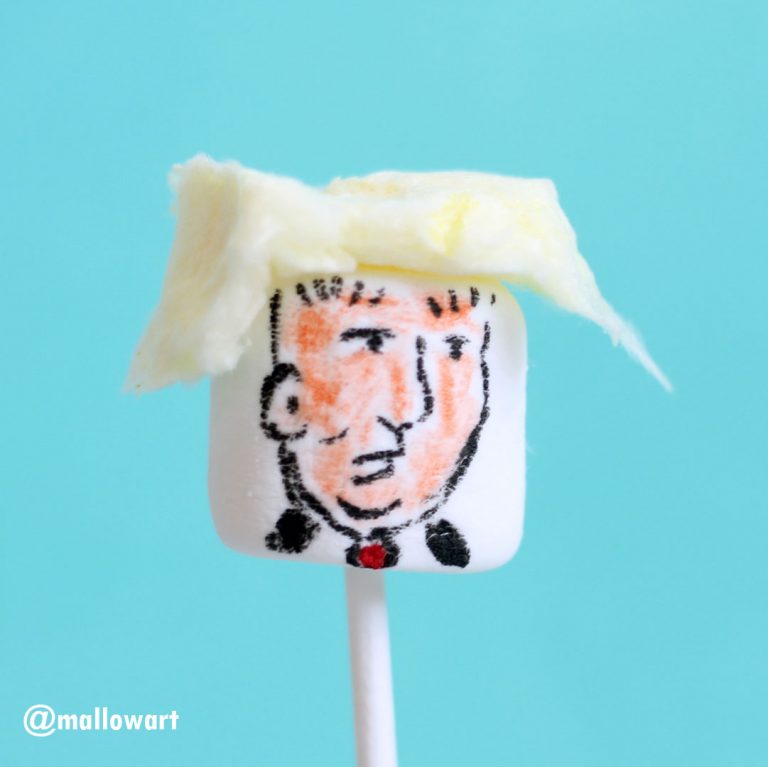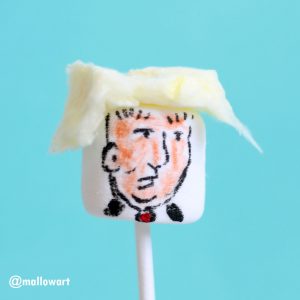 Check out my Trump marshmallows at Instagram.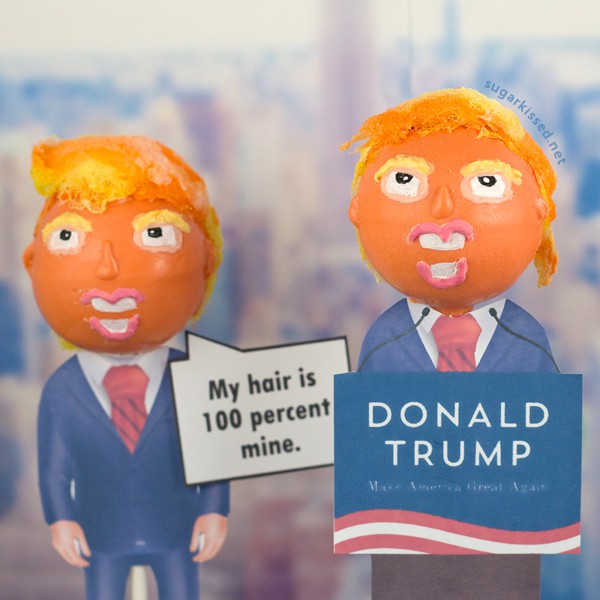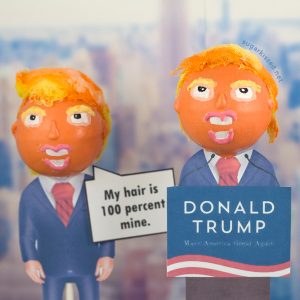 Make Trump cake pops at Sugarkissed.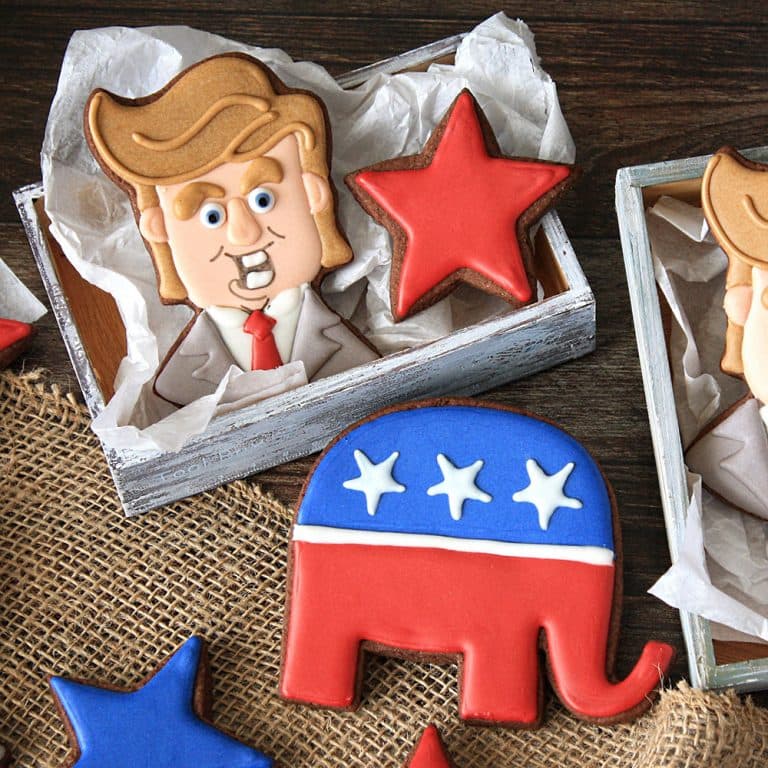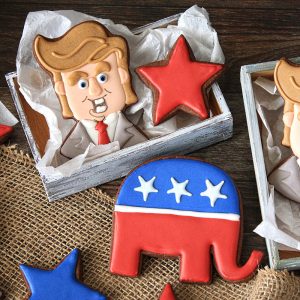 Find Trump cookie cutters at Ann Clark and learn to decorate them at Lila Loa.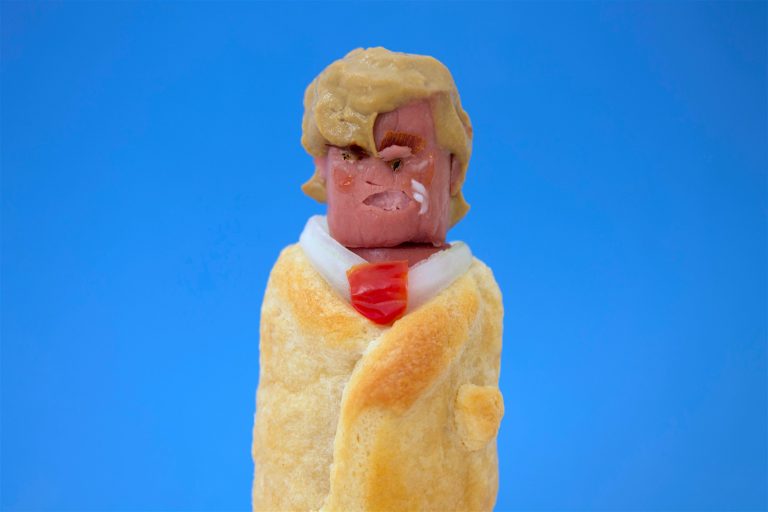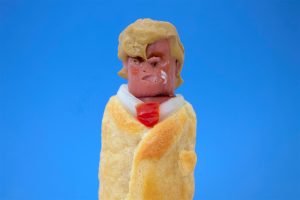 Make Trump pigs in a blanket at Lucky Peach.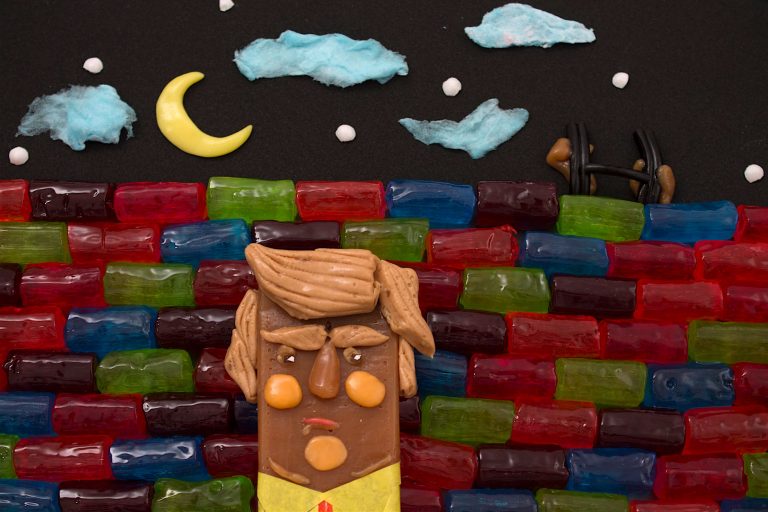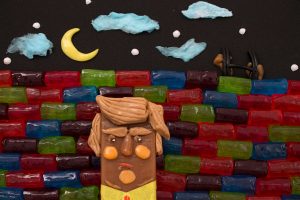 Or check out candy Trump at Lucky Peach.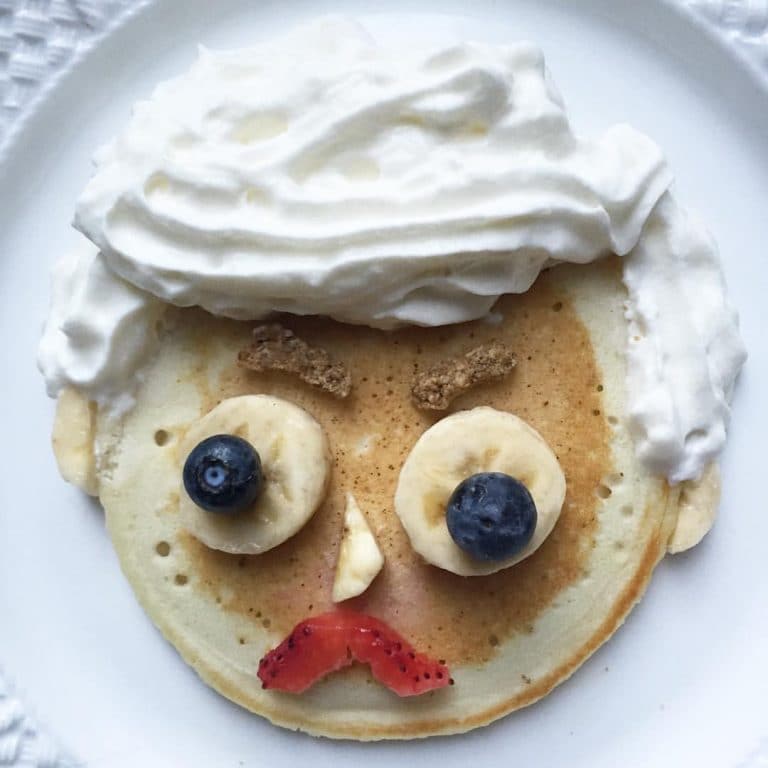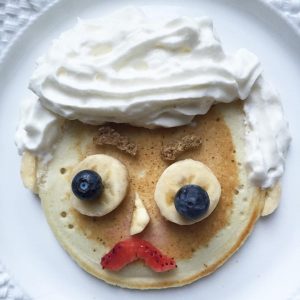 It's a Trump pancake, by Amy Synnott.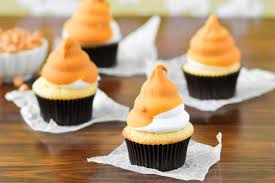 Um, just add candy eyes to these butterscotch dip cupcakes?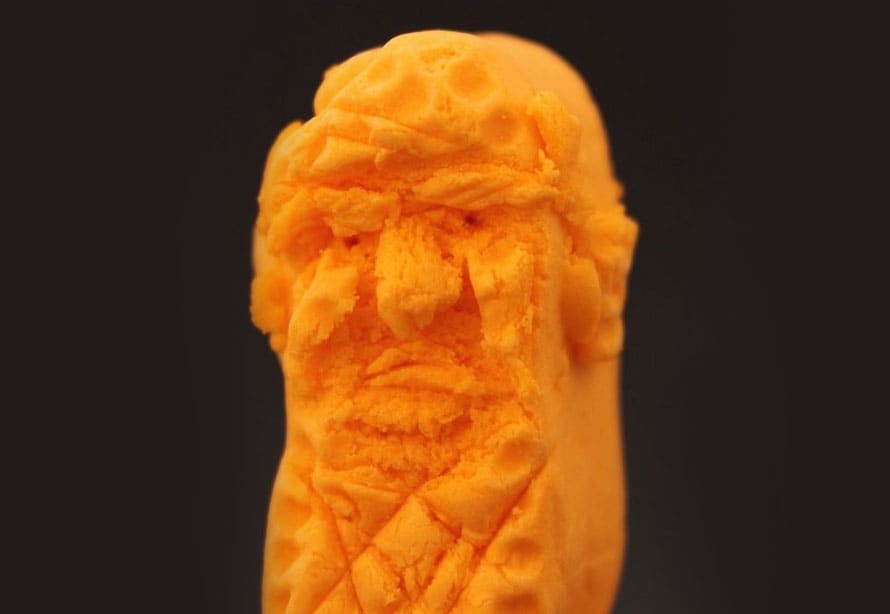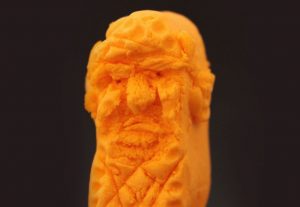 Make Trump circus peanuts at Edible Government.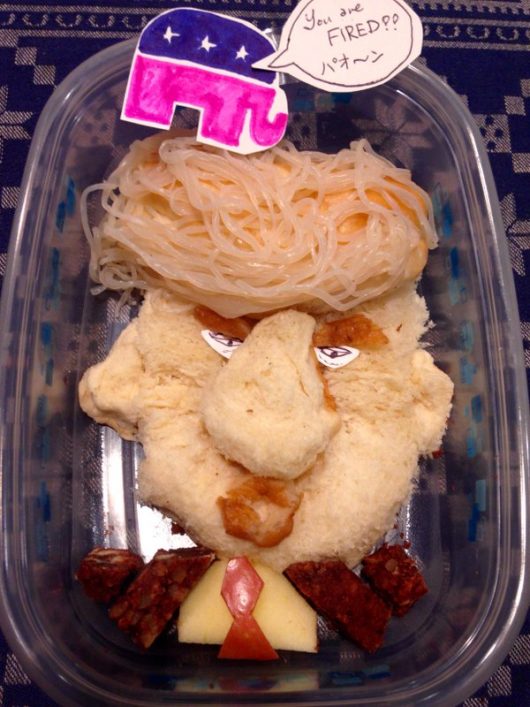 Make a Trump bento lunch, by Tomo Hoku.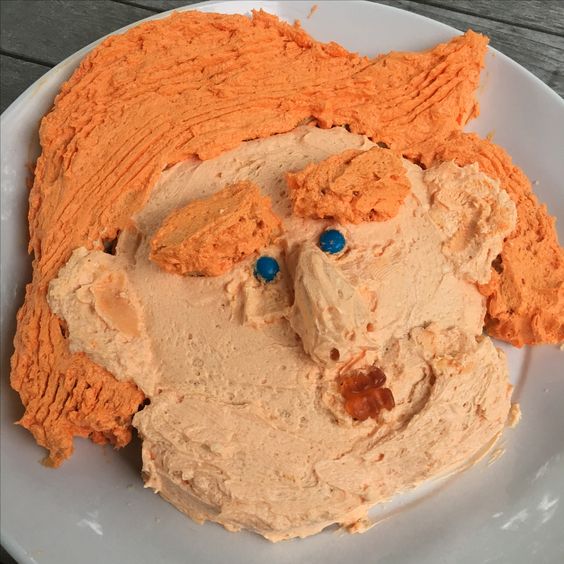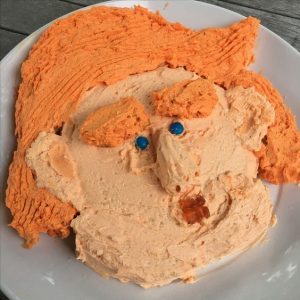 Make a Trump cake.
Adding more after-the-fact. I've searched for the artist from the watermark and can't find the original. If anyone has the original link, please send!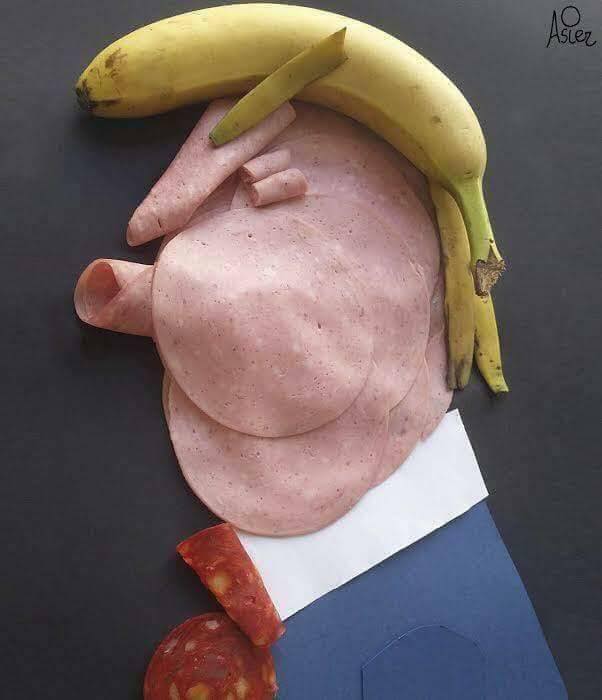 PIN FOR LATER