Disclosure: *This post may include affiliate links. As an affiliate, I earn from qualifying purchases.


Time for my Sew Can Do blogging pal, Cheryl, and I to swap out some posts. Once again, I dabbled with fabric (though I couldn't get totally away from sweets), and Cheryl dabbled with sugar. And with one of my favorite tools… food coloring pens. Without further ado… here's Cheryl!!
Hi Everyone! Thanks to Meaghan's tasty inspirations, I've been working on my treat-making skills. I've come back to show how to make some fun & simple candies to celebrate spring.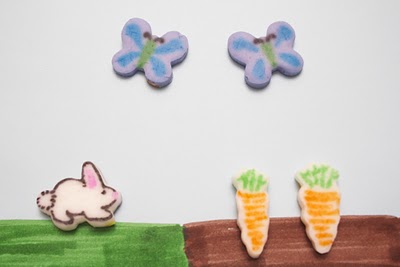 You can totally customize them with your own decorating flair: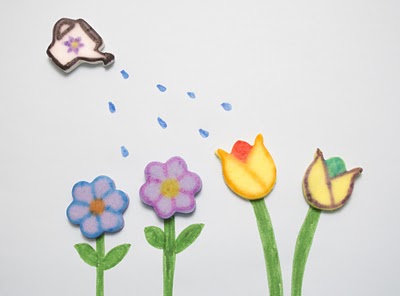 They also double as some great little decorations. And the kids can help make them. Yay!!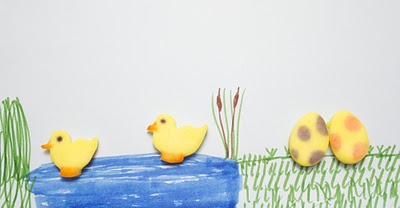 Did I mention these are also perfect additions to the Easter baskets?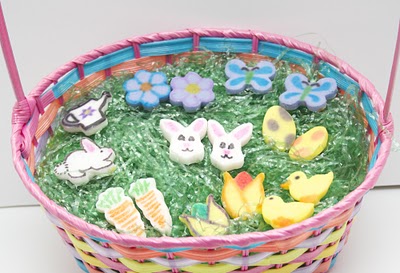 Making them is easy. Just follow the recipe for diy conversation hearts
here(
and,
if you're vegetarian like me, substitute KoJel's unflavored gel for the gelatin). Then
instead of making hearts, use some spring-themed mini cutters (available in most craft stores):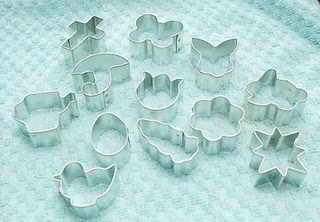 Work fast to roll them out easily and give them 48 hrs to dry (this is key!!):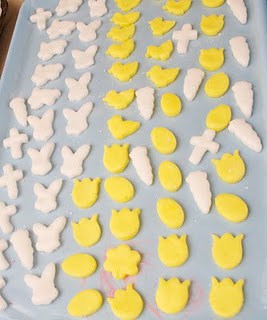 Then, draw on details with
food pens
to add the perfect accents and leave them out to dry for another day (I learned the hard way that sticking them in an airtight container makes the markings bleed, so don't do that).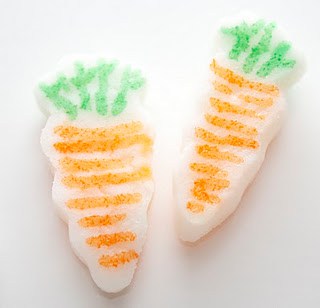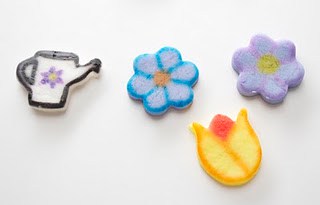 This part was a favorite for both me and the kids – drawing on candy is fun and creative. Go traditional or wild – the possibilities are endless.
And they taste pretty good too. So why wait? Make like this little guy and hop to it!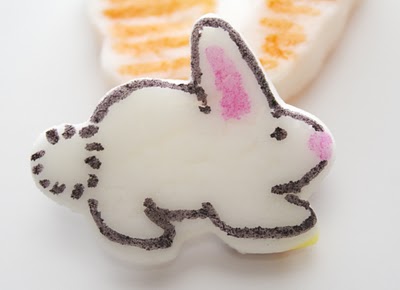 Thanks for letting me share my goodies Meaghan! Happy Spring Everybody!!