Disclosure: *This post may include affiliate links. As an affiliate, I earn from qualifying purchases.


Homemade Milano cookies, a Pepperidge Farm classic from your own kitchen.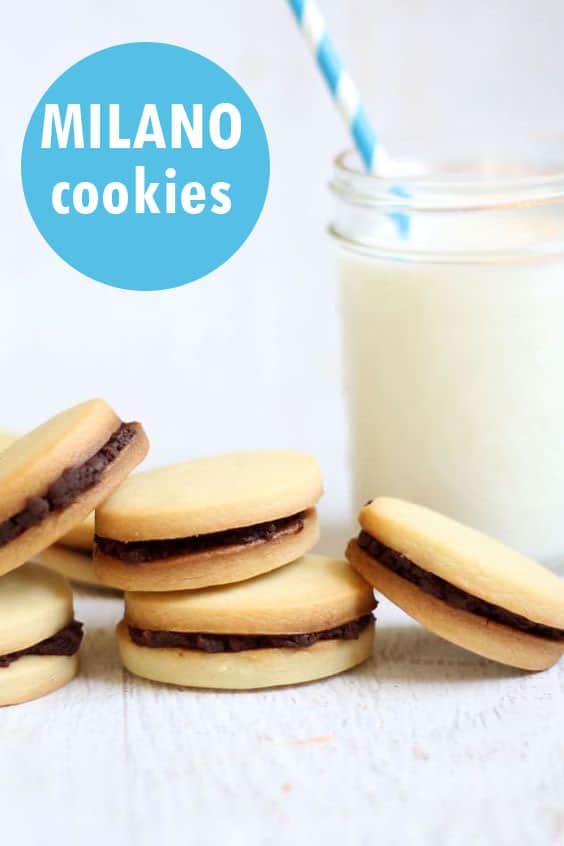 how to make homemade Milano cookies
To me, Pepperidge Farm Milano cookies are more than smooth chocolate sandwiched between golden cookies. They are my grandmother's kitchen. Thirty years later, and I can still picture the exact cabinet where she kept her Pepperidge Farm stash. Milano cookies and raisin swirl bread. Always raisin swirl bread. She wisely chose the cabinet above the counter, away from the reach of short visitors. Namely, the kids. But that's OK, because she handed out cookies pretty freely. So these homemade Milano cookies bring me back.
Milano cookies are oval-shaped shortbread-like cookies, tender and butter cookies, that is, with a layer of chocolate between. You may use your preferred recipe, but I used my favorite, no-fail, always-perfect (gosh, no humility there) shortbread cookie recipe. It tastes divine, is easy to whip up, and holds its shape beautifully when rolling out and cutting.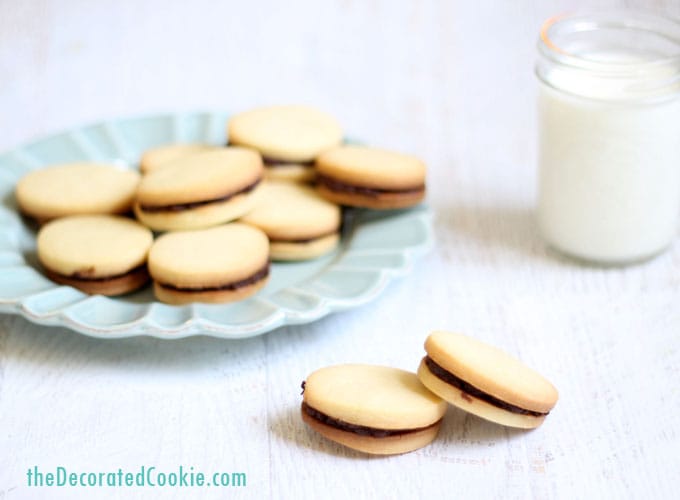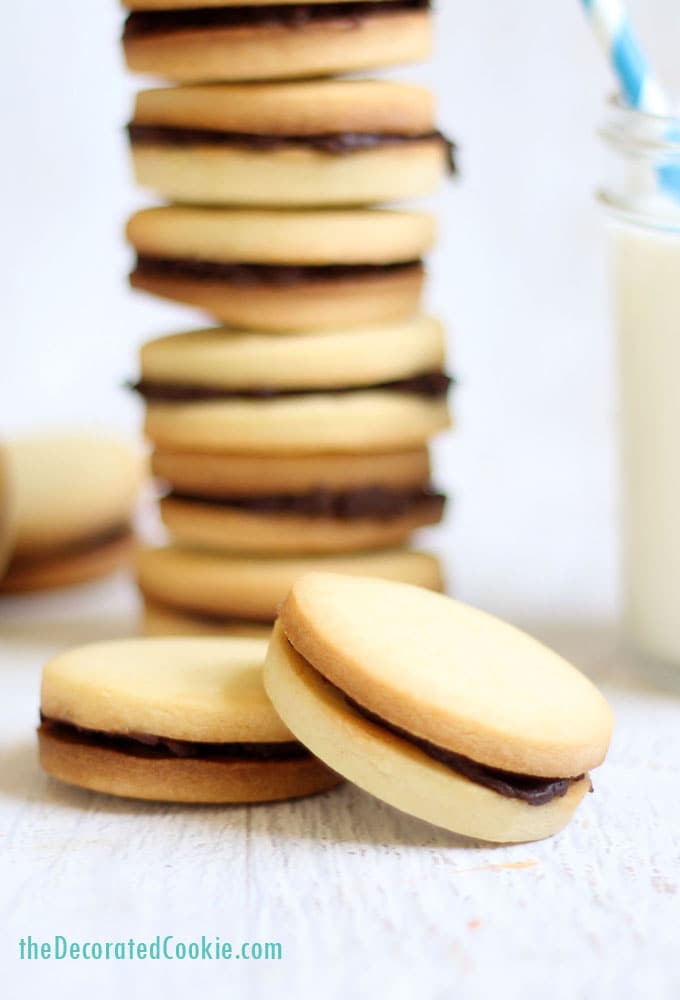 tips for making homemade milano cookies
I used an oval-shaped cookie cutter, but you may use circles if you don't have any oval cutters. Or hearts. Or stars. Or any shape you like. I rolled my cookies somewhat thickly at a quarter of an inch, thicker than the original version. If you like a thinner cookie, try and roll the cookies closer to 1/8-inch. Just keep in mind they may need less time in the oven, in that case.
For the chocolate ganache, instead of classic ganache, which is a mixture of melted chocolate and heavy cream, I added some powdered sugar to make the chocolate more spread-able. To come closer to the original, choose dark chocolate chips to make these. But semi-sweet chocolate chips will work just as well.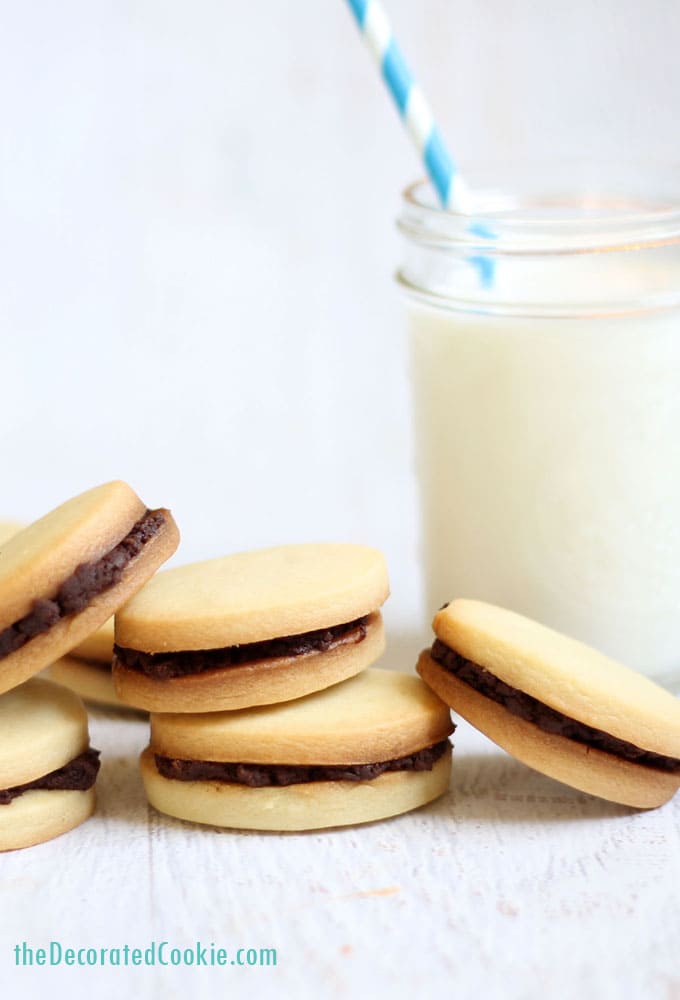 Next up on my list are Mint Milano cookies. All you would need to do is add some peppermint extract to the melted chocolate. For a super duper minty taste, you can also add peppermint extract to the cookie dough when you're adding the vanilla extract.
Then I'll absolutely have to make more of the homemade Pepperidge Farm Goldfish crackers. I'm pretty sure my daughter's addiction keeps the company in business.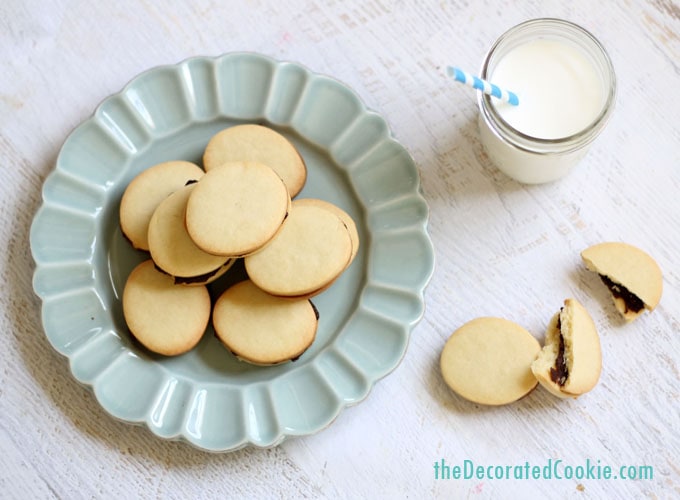 This recipe for homemade Milano cookies also appears on Food Fanatic.