Disclosure: *This post may include affiliate links. As an affiliate, I earn from qualifying purchases.


How make ice cream cone candy pops with candy melts, a fun food idea for Summer.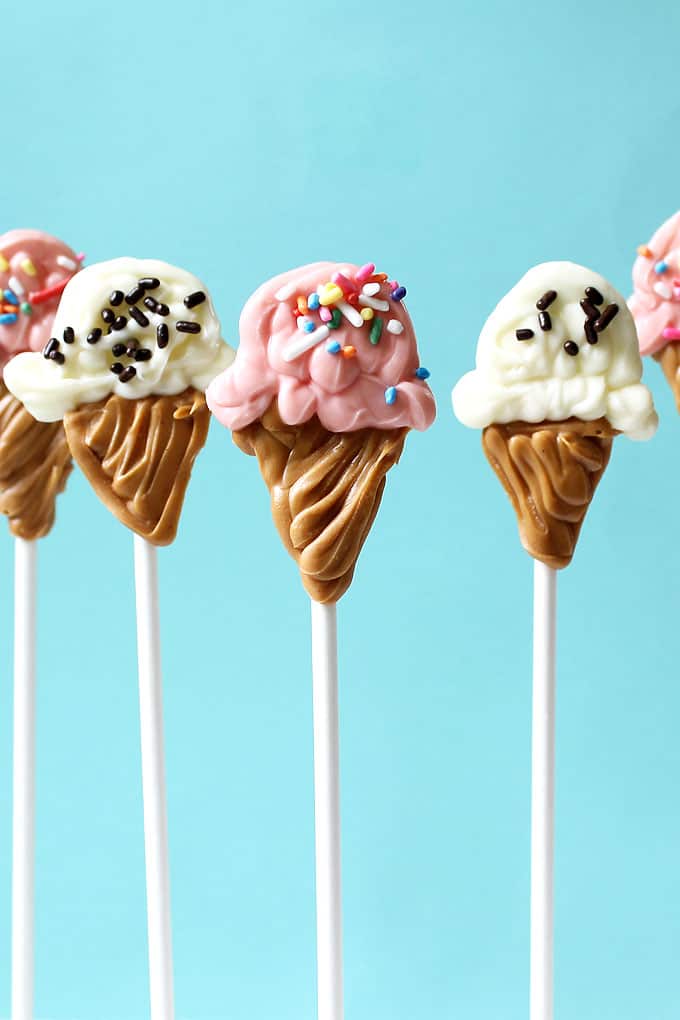 ice cream cone candy
I know you know I'm a sucker for making candy pops from candy melts. I won't even list them all in my blog history, because I list them all in this post for sea creature candy pops. But they are so easy to make, I must wonder why everyone isn't addicted to them? Well, here are my latest candy pops for summer: Ice cream cone candy pops! And they melt much more slowly than real ice cream.
For full how-tos to make ice cream cone candy pops, click HERE to visit Hungry Happenings.
These would be fun to serve (as a non-melting treat) at an ice cream sundae bar party, too.