Disclosure: *This post may include affiliate links. As an affiliate, I earn from qualifying purchases.


chocolate cereal monster pops for Kix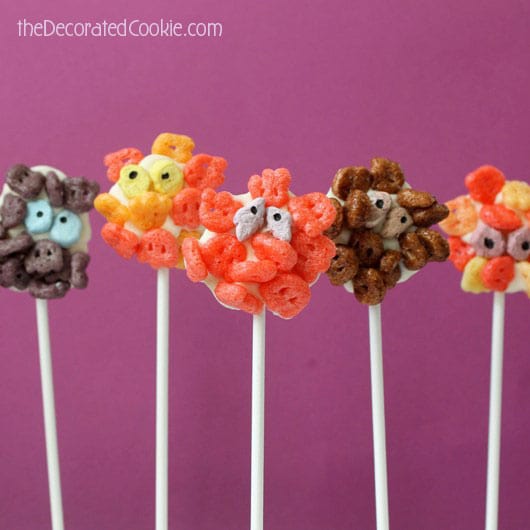 Pretty decidedly UNscary, huh? You just can't make cereal scary. To make cute, cereal and chocolate monster pops, all you need is some monster cereal, a black edible marker, some candy melts and lollipop sticks.
Find the how-tos to make cereal monster pops