Disclosure: *This post may include affiliate links. As an affiliate, I earn from qualifying purchases.


his 3-ingredient banana kale smoothie recipe is my favorite go-to smoothie when I need a healthy fix. The easiest smoothie you'll ever make!
kale smoothie recipe
Searching for a perfect, healthy, freezer-friendly green smoothie? This banana kale smoothie recipe, made with only 3 ingredients, is my all-time favorite.
It takes seconds to make (so hello morning rush) and is filled with nutrients. It's just the right size, a small smoothie that's about 8 ounces total, and it uses frozen ingredients so you don't have to add ice.
Looking for more smoothies? Check out this fun and healthy "unicorn" strawberry yogurt smoothie or this awesome, copycat Starbucks green tea frappuccino.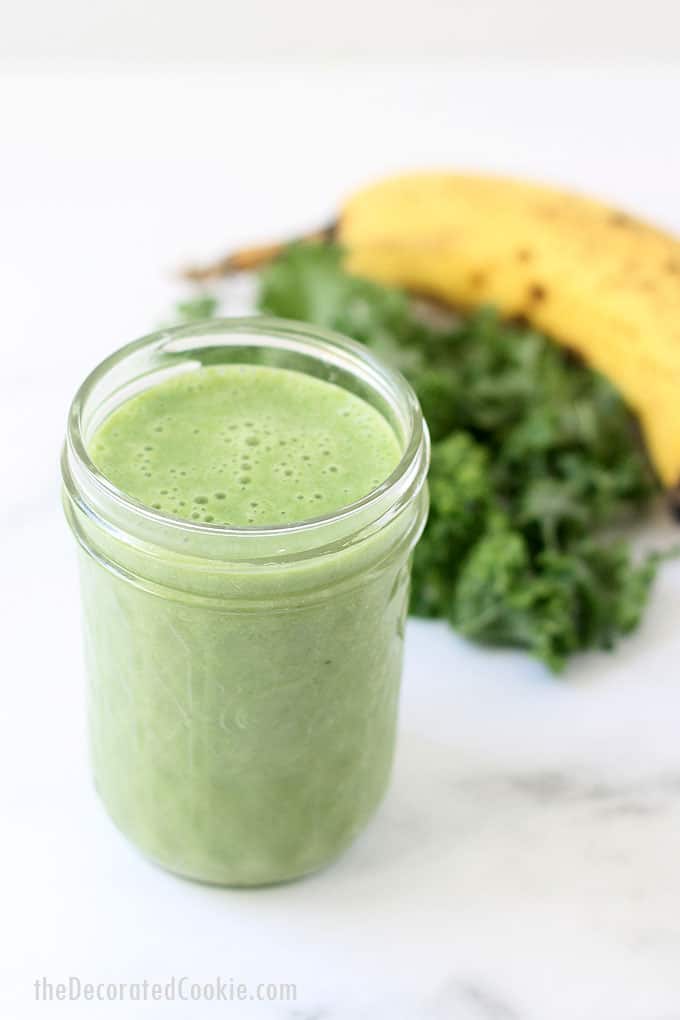 how to make a kale smoothie
In a zip-top bag, place:
1 large handful of kale (about 1 packed cup)
1 ripe banana, peeled and sliced into 1-inch pieces
TIP: I prefer to buy the chopped, pre-washed kale in the bag for these smoothies. It's such a time-saver.
Freeze the kale and banana. When ready to make your smoothie, empty the frozen kale and banana into your blender or Ninja. (I use the Ninja Blender which I find blends much more thoroughly than regular blenders.) Add:
4 to 6 ounces of milk (regular, soy, cashew, almond, whatever)
For a thicker smoothie, start with 4 ounces of your favorite milk. For a thinner smoothie, go for 6 ounces. If your smoothie is still too thick, add a bit more milk.
Pour into a glass and enjoy!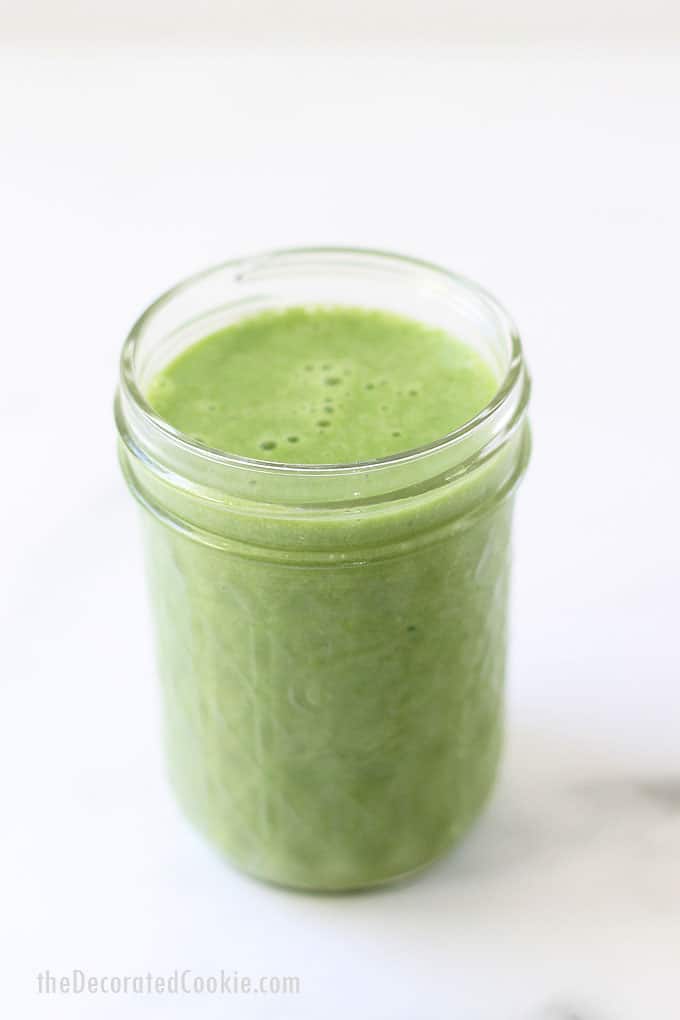 Yield: 1 smoothie
kale smoothie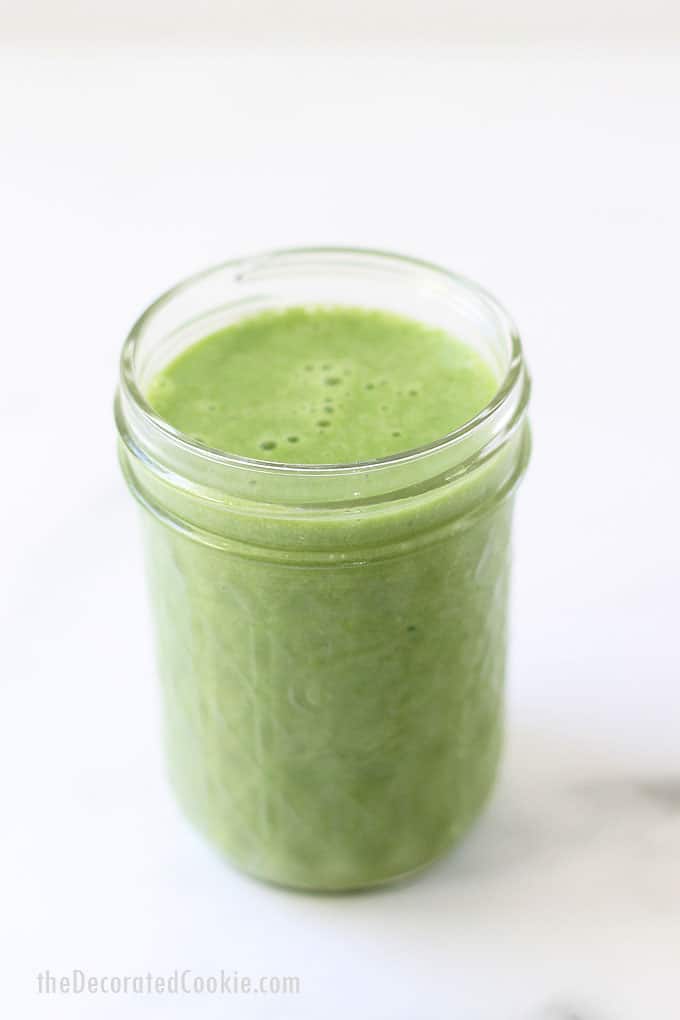 A perfect, easy, three-ingredient healthy banana kale smoothie! Full of nutrients and freezer-friendly.

Prep Time 5 minutes

Total Time 5 minutes
Ingredients
1 ripe banana, peeled and sliced
1 large handful chopped kale (about 1 packed cup)
4 to 6 ounces milk of your choice
Instructions
Place the banana and kale in a zip-top bag and freeze.
When ready, pour the frozen banana and kale into a blender.
Add milk (4 ounces for a thicker smoothie, 6 ounces for a thinner smoothie) and blend well. If needed, add additional milk for desired consistency.
Notes
I suggest splurging on the pre-washed and chopped bag of kale to make these super easy.

Choose any of your favorite milks, regular, skim, cashew, almond, soy, whatever.
Nutrition Information:
Yield:
one serving
Serving Size:
8 ounces
Amount Per Serving: Calories: 199Total Fat: 2.4gSaturated Fat: 0gTrans Fat: 0gCholesterol: 0mg