Disclosure: *This post may include affiliate links. As an affiliate, I earn from qualifying purchases.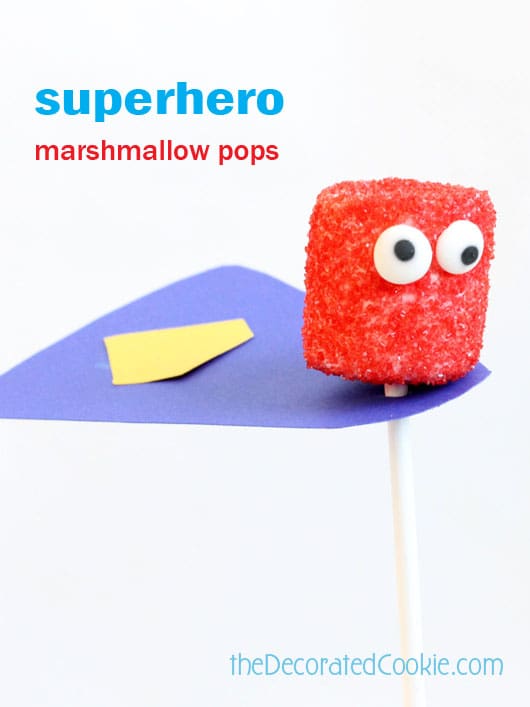 superhero marshmallow pops
Recently I emailed a bit with a reader asking about Superhero marshmallow pops. Specifically, Teen Titan marshmallow pops. I hadn't seen the show and moreover, I realized I was woefully short on my superhero stock. Are these bite-size Superhero cookies all I have? Egads! So these gals (yes, these are gals, but they can be guys, too, if you like, but really, we kind of do everything) are to remedy the problem.
You might also like this roundup of Wonder Woman food ideas or Wonder Woman popcorn.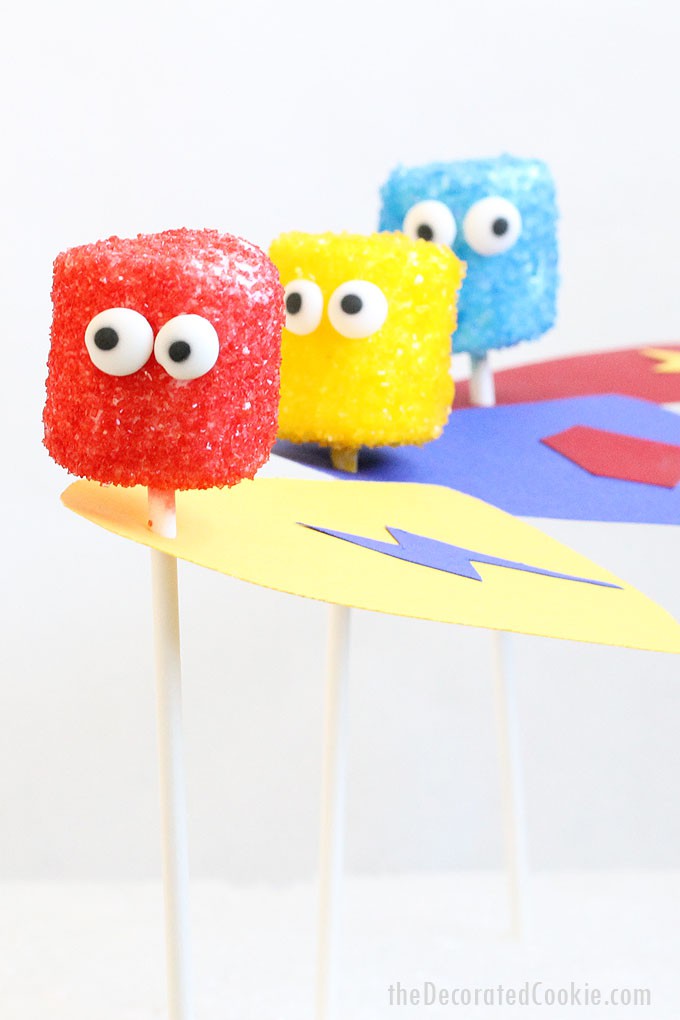 They are ridiculously simple to make. I used my oft-repeated how-tos to coat marshmallows with colorful sprinkles , and added candy eyes. Note these superheros aren't masked. It's not that I couldn't think of an easy edible way for them to wear masks, it's just that they have nothing to hide. Yeah. That's it. I'm going with that.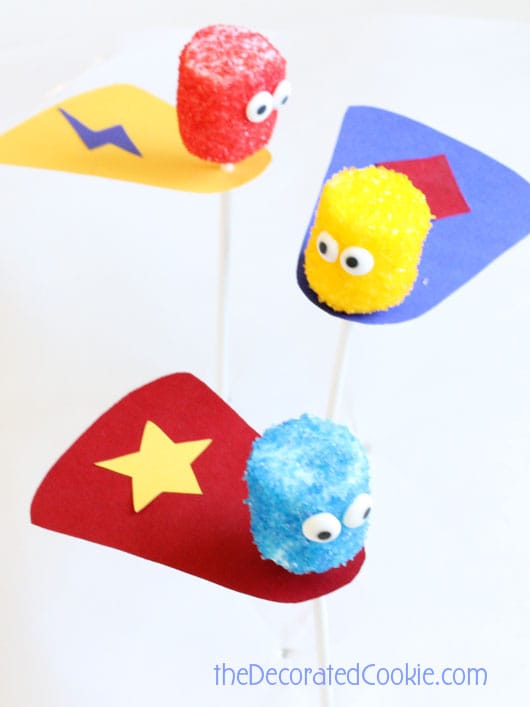 how to make marshmallow pop superheros
you will need:*
marshmallows
lollipop sticks
cup of water
colorful sprinkles or sanding sugar
candy eyes
light corn syrup
toothpick
wire rack
colorful card stock
glue
scissors
hole punch
*Find the lollipop sticks, sprinkles, candy eyes and card stock in the craft store. You want the lollipop sticks to fit snugly in the capes, so my hole punch is only 1/8-inch. If you don't have a punch that size, just use a needle or the tip of the scissors.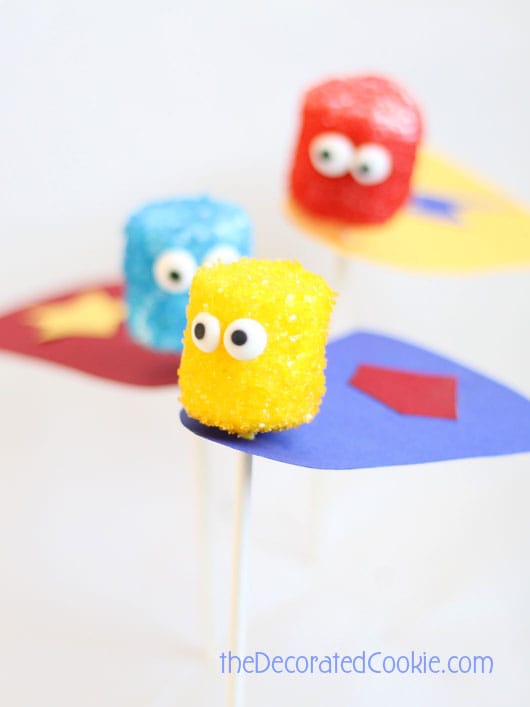 what to do:
Skewer marshmallows with the lollipop sticks. Quickly dip a marshmallow in a cup of water and dab on a paper towel to remove excess water. Hold the marshmallow over a bowl or plate and generously coat with sprinkles.
To add eyes, use a toothpick to dab a dollop of light corn syrup on the back of a candy eye and adhere to the marshmallow. Rest on the wire rack to set.
To make the capes, cut out a bell shape from colored card stock. Cut out small shapes, such as stars, lightning bolts or gem shapes and glue to the capes. Cut out a 1/8-inch hole with a punch, or, use a needle or scissors tip to make a small hole, and slide the cape on a marshmallow pop. The cape should fit snugly.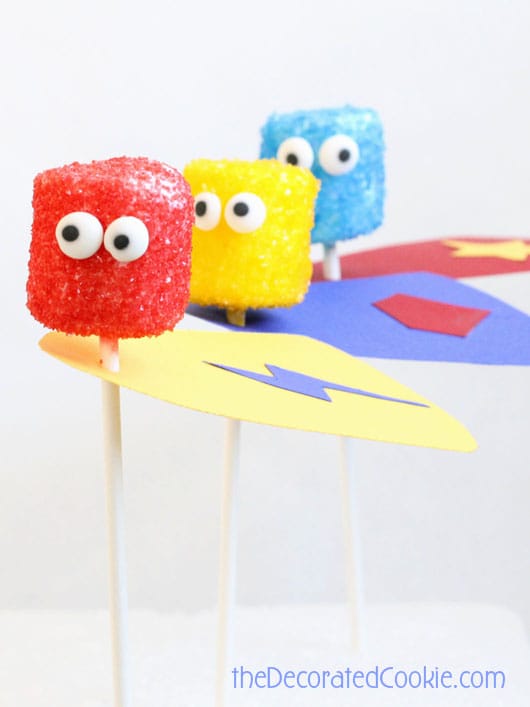 SUPPLIES:


PIN FOR LATER: