Disclosure: *This post may include affiliate links. As an affiliate, I earn from qualifying purchases.


Superhero party fun food idea: Wonder Woman popcorn snack.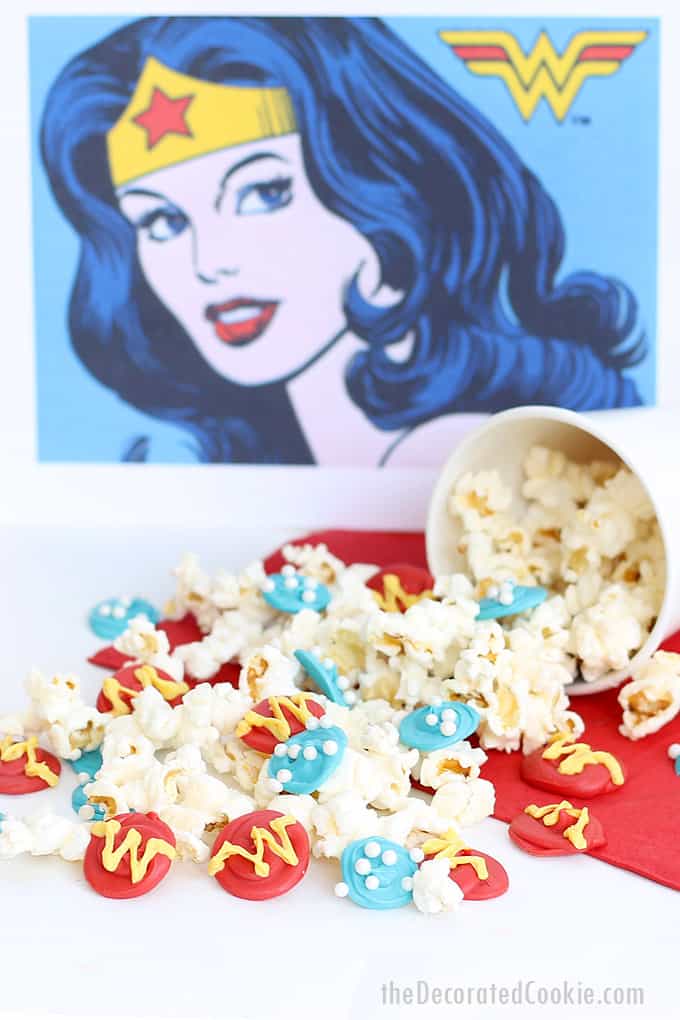 wonder woman popcorn
Freaking McFrickster and all the curses. Have you seen the new Wonder Woman movie trailer? I know trailers are design to make movies look awesome, but this movie looks awesome.
And we still have to wait until next year. In the meantime, we better get started on some Wonder Woman food ideas for all the Wonder Woman parties I'm hoping kids everywhere will want to have for their new hero. First in line is Wonder Woman popcorn.

Now, I was born in '72, so that means I'm all about the '70s television version with Lynda Carter. Back in the day, I would dizzily spin and spin like she did and pretend I changed into the same life-saving outfit. I even wanted the Wonder Woman Underoos to play the part, but I never got them. (Thanks, mom, she writes sarcastically.)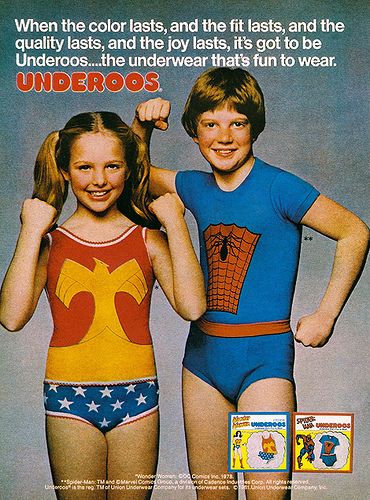 Moving on from childhood woes to food… Wonder Woman popcorn! I'm a big fan of the salty sweet mix, so this covers that. It's easy to whip up for parties, snacking, to package in cello bags for favors, or whatever.
If popcorn isn't your thing, you can use the Wonder Woman candies with pretzels, cereal or any other snack mix.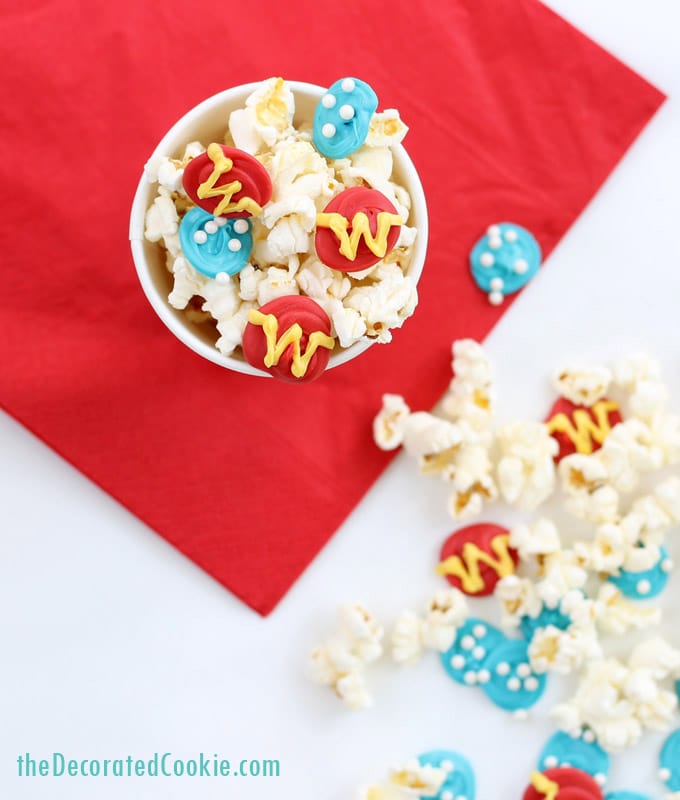 more superhero food ideas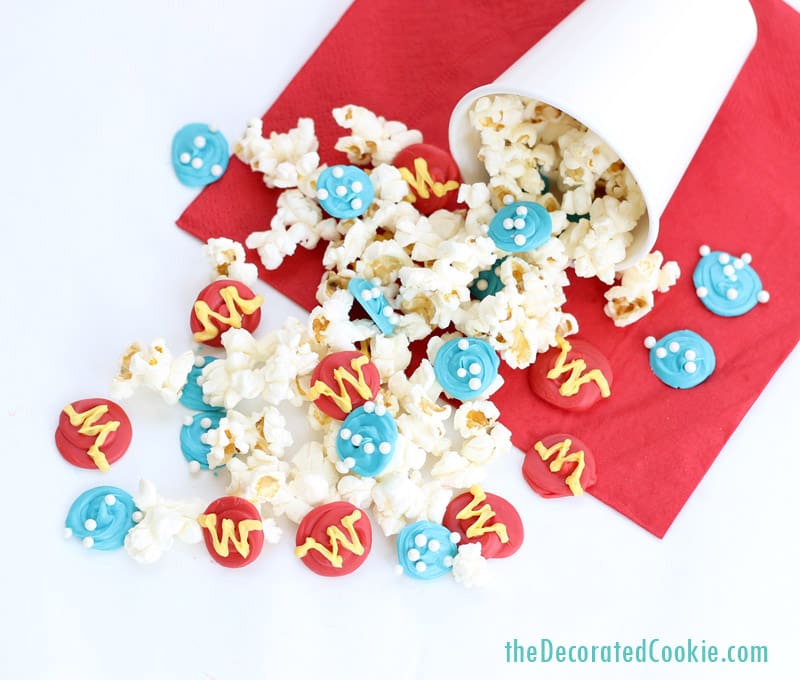 how to make Wonder Woman popcorn
you will need:*
red, yellow and blue candy melts
disposable decorating bags
white pearl sprinkles
popcorn (prepared with butter, salt or however you prefer)
*Find the candy melts and decorating bags at the craft store, or click the links above to find online.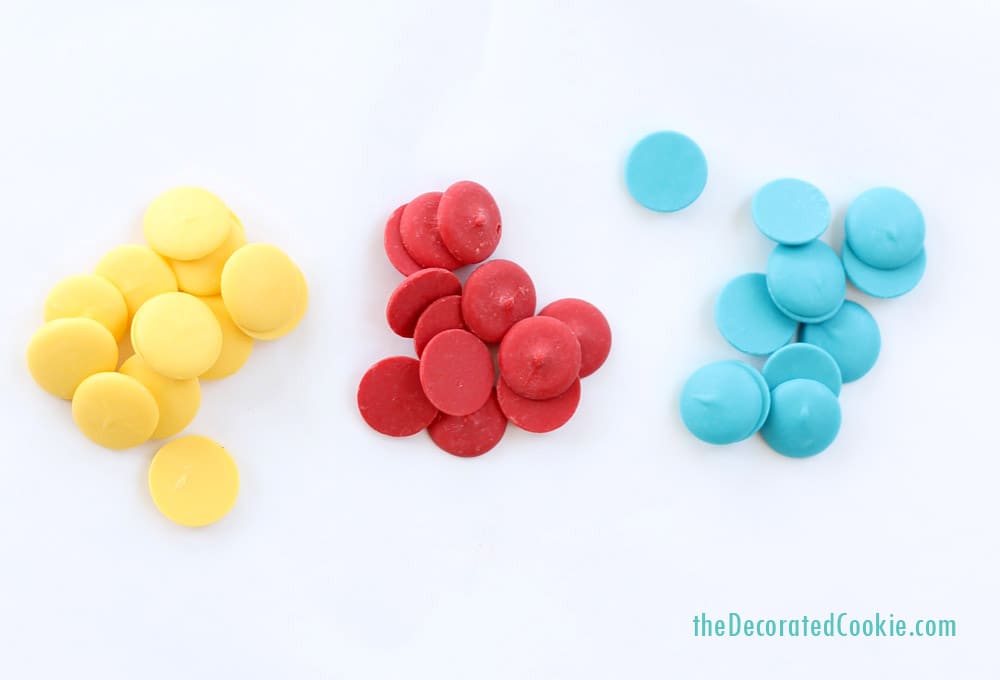 what to do:
Line a baking tray with wax or parchment paper.
Work with one color of candy melts at a time, as they harden quickly. Melt about 3/4 cup red candy melts according to package directions. (I melt them in the microwave at 70 percent power for 90 seconds, or until melted.) You may melt in a bowl or directly in the disposable decorating bag. Snip 1/4-inch from the tip and pipe red circles about 1-inch across. Melt the yellow candy melts and snip the tip. Pipe the "W" on the red circles.
Melt the blue candy melts as you did the red and yellow. Snip the tip of the decorating bag and pipe circles. Immediately sprinkle with the white pearl sprinkles. Let the candy harden well, about an hour.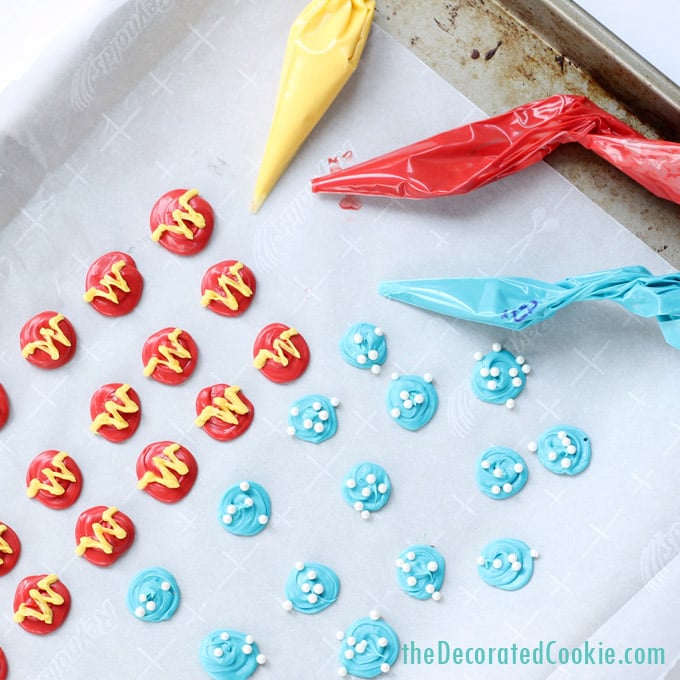 Mix with popcorn, pretzels or any preferred snack mix.