Disclosure: *This post may include affiliate links. As an affiliate, I earn from qualifying purchases.


Wizard of Oz cookies — How to make easy mini witch leg cookies!
Wizard of Oz cookies
As my daughter has been obsessively watching Wizard of Oz of late, and as it seems appropriate for Halloween, I thought of the witch's legs after Dorothy smushes the wicked witch with her house in Munchkinland (accidentally, of course). So I made tiny little bite-size cookie stacks with sparkly ruby slippers to look like the wicked witch Wizard of Oz cookies.
(Note: I originally made these Wizard of Oz cookies for a blog contest that is now long over.)
If you like these, check out these Wizard of Oz marshmallows.
how to make wizard of oz witch cookies
step one: bake your cookies
Roll out chilled
chocolate cut-out cookie dough
and cut out 1/2-inch circles with a small circle cookie cutter. Bake according to the recipe (for a shorter time, about 8 minutes, because they are so small) and let cool.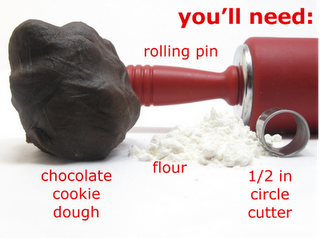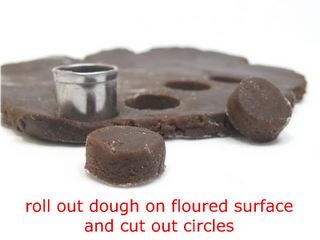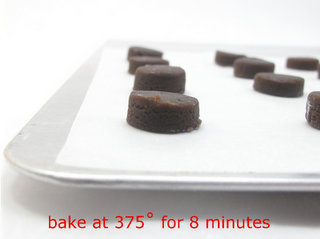 step two: prepare your icing
Prepare icing according to the recipe, tint white with food coloring, and fill a prepared decorating bag fitted with a size 4 decorating tip. Close tightly with a rubber band.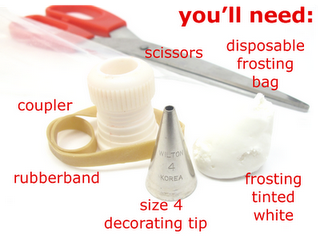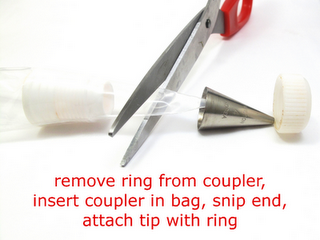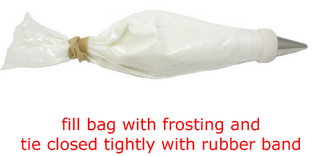 step three: stack your cookies
Pipe frosting between the mini cookies to make the "legs."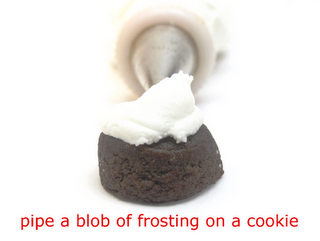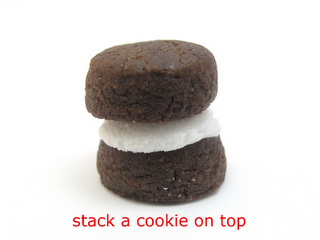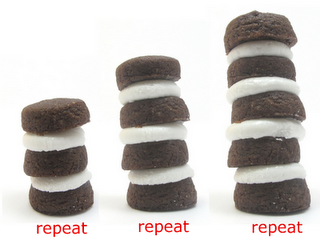 step four: make your ruby slippers
Prepare fondant or use store-bought, and tint red with food coloring. Shape pieces into shoes, brush with light corn syrup, and cover with red sprinkles.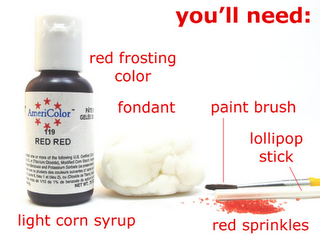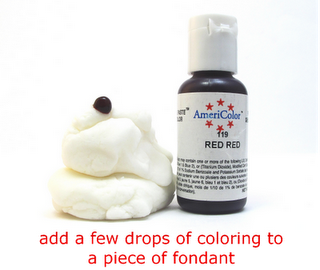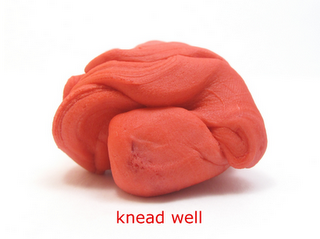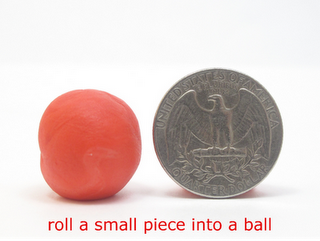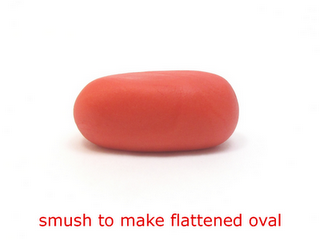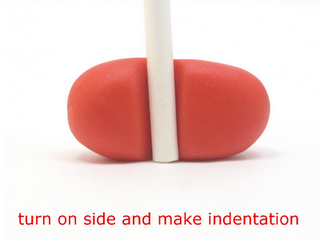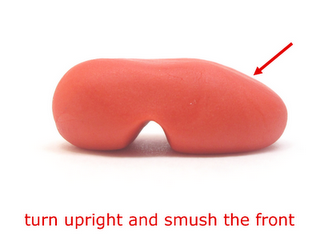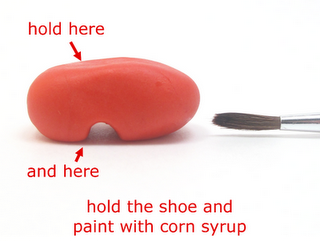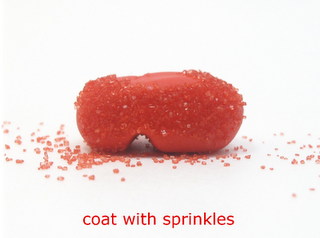 step five: assemble your witch legs
Attach the shoes with icing, and allow to dry overnight.