Disclosure: *This post may include affiliate links. As an affiliate, I earn from qualifying purchases.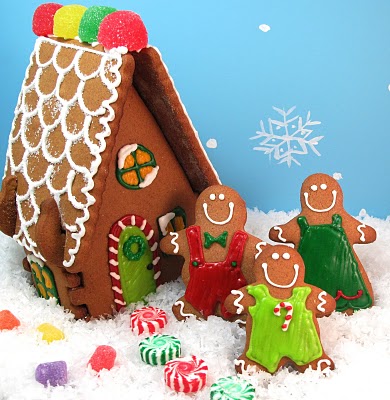 our gingerbread cookie Christmas card
Just thought I'd share the cookie version of us. The gingerbread cookie Christmas card version of us. That's the husband on the left, me on the right and the kid in front.
Now, the cookie versions are meant to merely evoke the notion of us rather than represent us exactly, for 'tis rare my husband wears red overalls with a bow tie. And I don't even own a floor length green dress. The kid's lime green jump suit is more accurate.
I used a Williams-Sonoma gingerbread house kit which they no longer sell, but the gingerbread cookie recipe is HERE. It worked pretty well, except I rolled the dough a tad too thick so the house pieces didn't fit together perfectly. Hence, I spent about an hour "sawing" the sides with a knife to get them to stand together.
I used these pictures for our Christmas card. As we moved (3 times!) this past year, the card doubled as a change of address notice.
An exact likeness of our house (I wish!):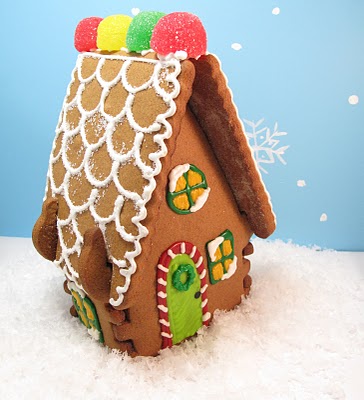 And much easier to get a picture of three cookie cats than our real ones: