Disclosure: *This post may include affiliate links. As an affiliate, I earn from qualifying purchases.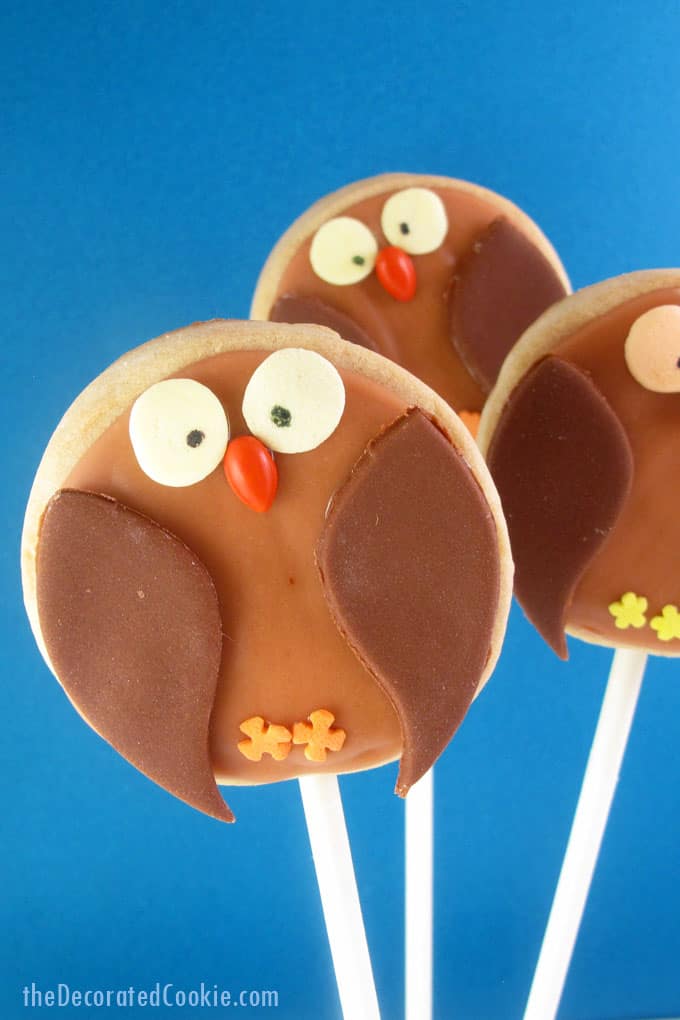 owl cookies
These royal icing and fondant owl cookies on a stick are a fun food treat for fall or Halloween. Or for any lover of owls (who couldn't love owls?).
I originally created these owl cookies for Celebrations.
how to make owl cookie pops
2 1/2 inch circle cookie cutter
Cut-out cookie dough, chilled and royal icing
Cookie sticks
Fondant
Brown food coloring
Disposable decorating bags
Coupler
Decorating tip, size 4
Rubber band
Rolling pin
Confectioner's sugar
2 inch leaf fondant cutter
Jumbo confetti sprinkles
Candy-coated sunflower seeds
Black edible writer
Flower sprinkles
Light corn syrup
Toothpicks
Roll out
chilled

cookie

dough
about 3/8 inch thick. Cut out 2 1/2 inch circles, insert cookie sticks into the circles at the base, about half way into the cookie. Make sure the cookie stick fits securely in the cookies. Place cookies on the baking tray and bake according to the recipe. Let cool completely.
Prepare brown fondant:
Add a few drops of food coloring to a handful of fondant and knead very well. Add more drops as needed until desired color is achieved. Tip: If the fondant gets sticky from overhandling, let sit at room temperature uncovered for 15 minutes or until easily pliable.
Prepare royal icing according to the recipe and tint light brown with the food coloring. Prepare a decorating bag with coupler and tip, fill with half of the brown icing and close tightly with a rubber band.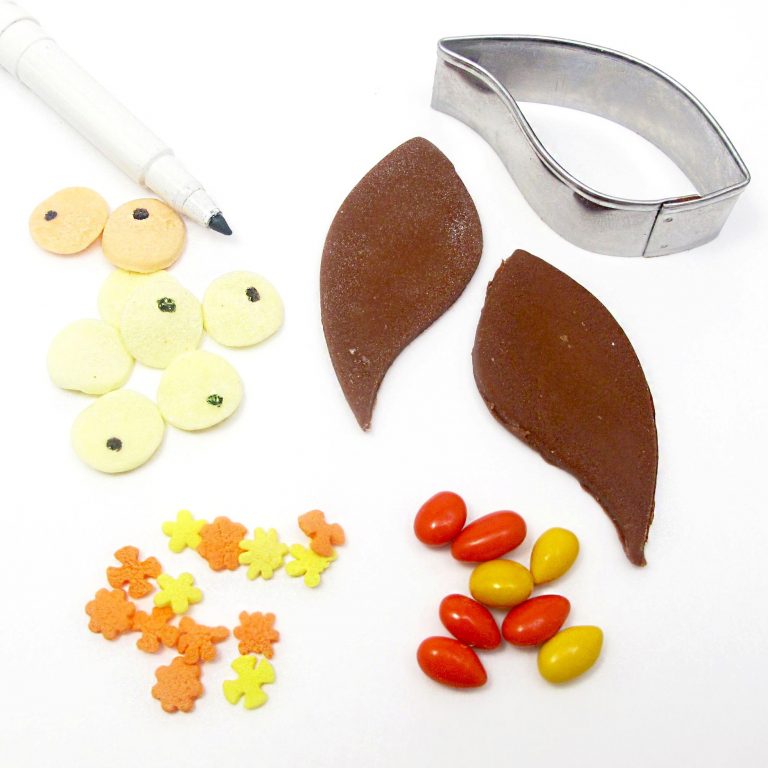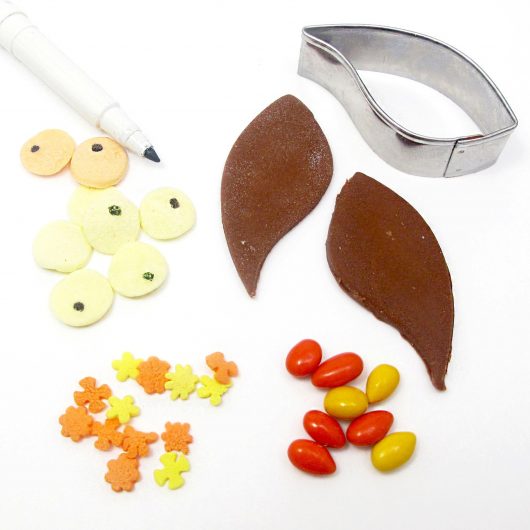 Pipe a circle on the cookies with the brown icing. Thin the reserved brown with water, a few drops at a time, until the right consistency for flooding (overturn a spoonful and the icing should disappear into itself in ten seconds).
Fill an empty decorating bag with the thinned icing, snip the tip, and loosely pipe on the cookies. Let the icing flood to the piped outline, encouraging as needed with a toothpick. Let the icing set well, several hours to overnight.
For the wings, roll out fondant on a surface dusted with confectioner's sugar to prevent sticking.
Cut out leaf shapes and attach to the cookie using dabs of light corn syrup as glue.
For eyes, use the edible writer to draw dots for eyes on Jumbo confetti sprinkles, and attach the eyes, a sunflower seed beak, and two flower "feet" using dabs of light corn syrup as glue. Let the owls dry and then enjoy!