Disclosure: *This post may include affiliate links. As an affiliate, I earn from qualifying purchases.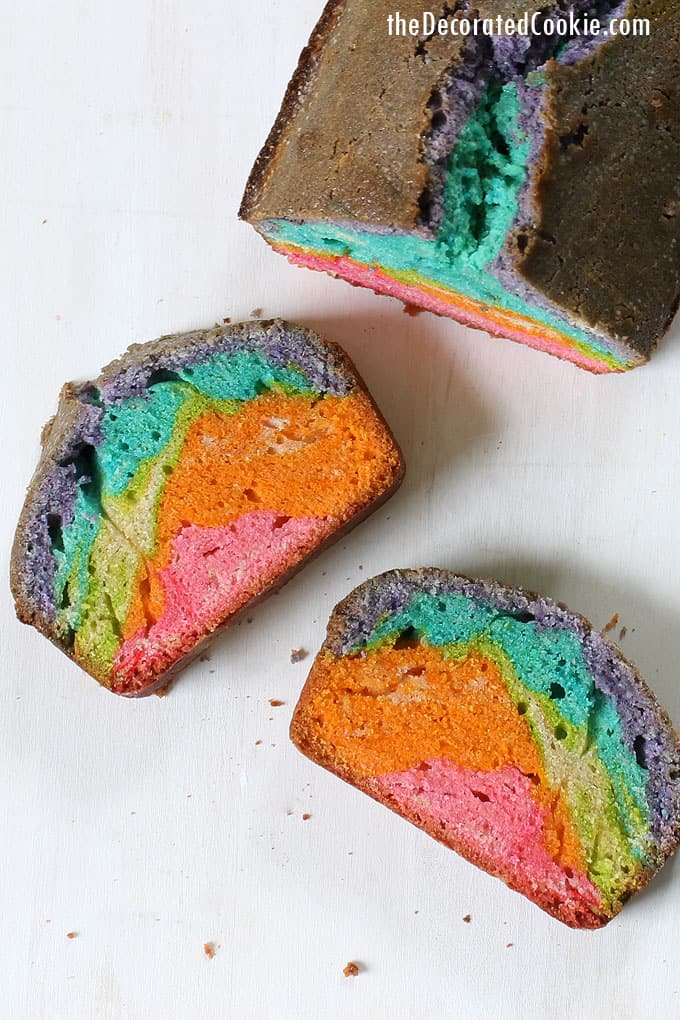 rainbow pound cake
So my daughter just turned five. She has anticipated this day since she turned four. As such, I'm afraid the distance between her real birthday and the actual celebration day was too long for her to bear. So on her actual birthday we made some rainbow pound cake.
The reasons being: It's small enough to just share between those of us in the house, it's rainbow (her favorite), it's easy to make, and there is no frosting. My kid is the only kid in the universe who prefers the cake part of the cupcake over the frosting.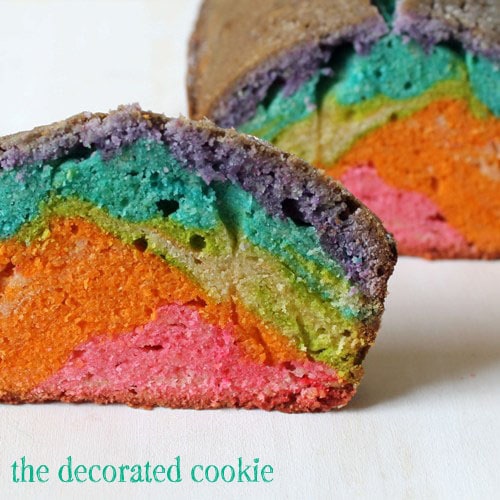 What it means to turn five, according to my five-year old: Your arms are noticeably longer. You can no longer play with four-year old toys (guess I shouldn't point out those Legos in the background). You are better at Skee-Ball (to be fair, she did demonstrate this). You can read instructions. You can go on scary rides. You can run faster.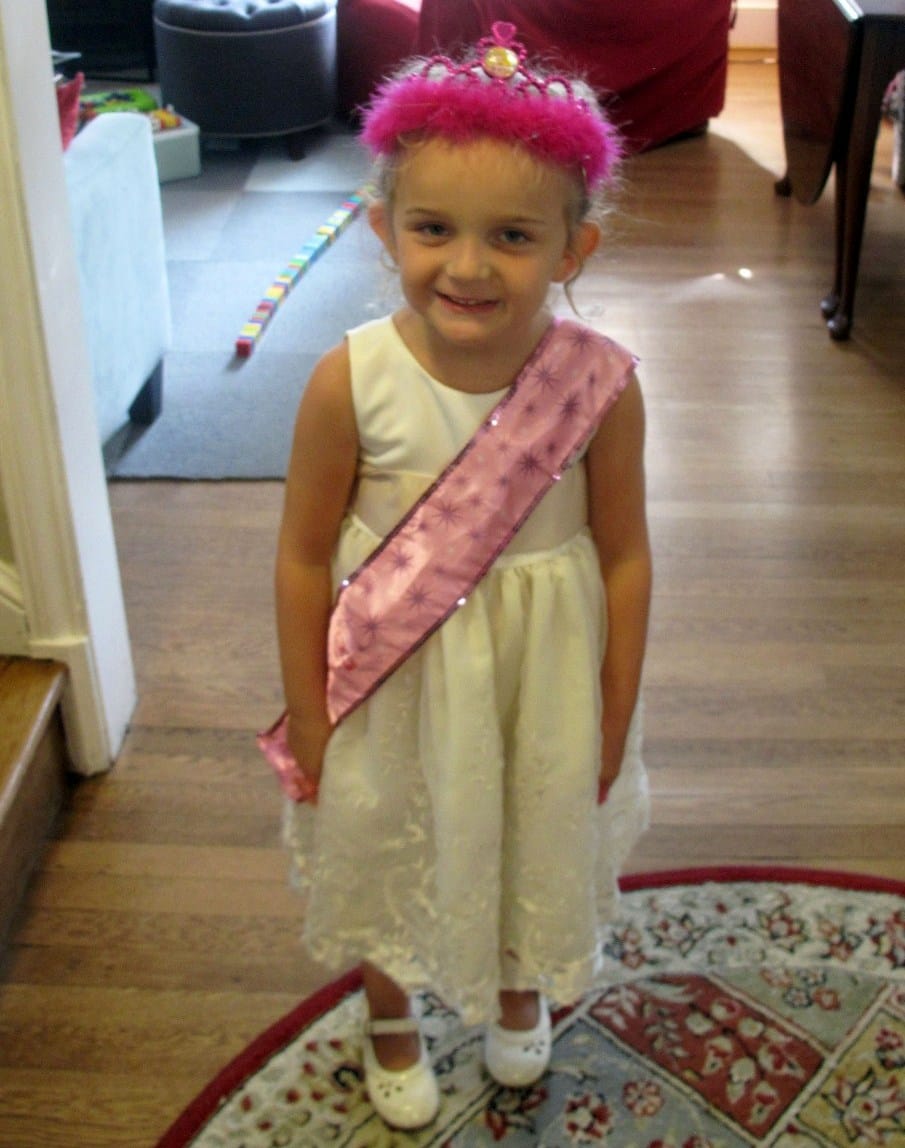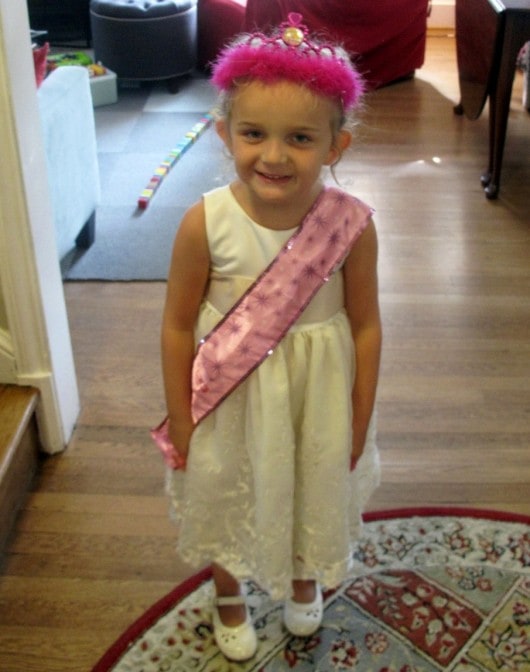 And you know a lot more about rainbows and baking.
how we made rainbow pound cake
Step one: We copied Martha Stewart's recipe for vanilla pound cake. Make sure to whip the butter and sugar on high until fluffy and to not overmix the flour into the batter. It will be a bit thick.
Step two: We added Americolor Soft Gel Paste food coloring, Electric Pink, Orange, Electric Green, Sky Blue and Regal Purple. To limit the mixing, I used one bowl, one spoon. I didn't measure or divide, I just eyeballed it. I scooped some batter into the bowl, mixed in a few drops of the pink, and plopped it into my prepared loaf pan. Scooped some more batter in the bowl (I didn't even wash out the pink or any of the colors), mixed in the orange, and plopped it into the pan. And so on with green, blue and purple. I wasn't careful layering of the colors, though I did sort of try and spread them out to fill the pan. Sort of. It still baked up perfectly.
Step three: We baked the pound cake according to the recipe, let it cool in the pan 15 minutes, then popped it out onto a wire rack. The outside looks kind of odd with the purple, but the inside rainbow worked beautifully.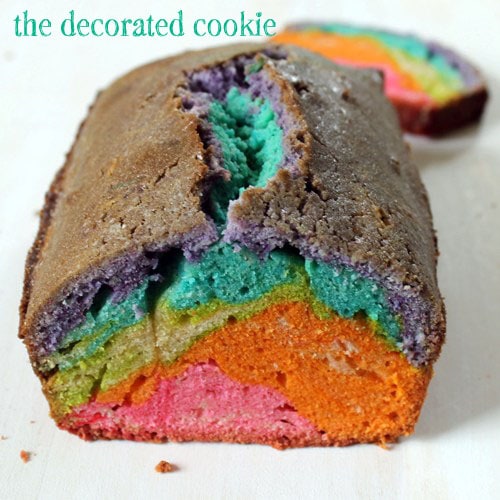 Need more rainbow food ideas?