Disclosure: *This post may include affiliate links. As an affiliate, I earn from qualifying purchases.


gold star cookie jar
These gold star cookie jars for a homework reward idea as the kids head back to school.
Anybody remember that Staples commercial not too many years ago? The Christmas carol, "It's the most wonderful time of the year" plays as a man skips gleefully through the aisles of the store. Behind him, we see (presumably) his two kids trudging through the aisles of the store, miserable.
Back to school supplies shopping. Now that I'm not one of those kids, but the parent of one of those kids, I fully appreciate that commercial. It truly is the most wonderful time of the year when I can be free of, I mean, send my darling back to school.
Oh, we've had a fun summer together, and as baby X is arriving soon, I'm glad we had so many days together to do so many things. So. Very. Many. Days.
But as summer winds down, I'm going crazier and we are becoming more and more boring, and I just can't bear another episode of My Little Pony (or seeing her brain whither away because I'm too exhausted to inspire her in other ways).
So I welcome you, school, with open arms. I even made back to school cookies. Specifically, back to school gold star cookie jars.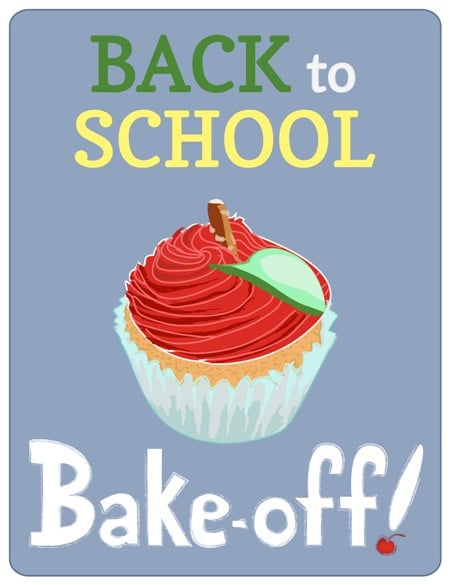 I quickly hopped on board the Back to School Bake-Off, hosted by Sprinkles & Grins with Best Friends for Frosting. I got a box filled with more goodness than you can imagine to inspire a fun back-to-school treat. (I found icing and sprinkles and gems, oh my!). You must see what all of the clever bloggers did with their boxes. Flashcard cupcakes, lunch note treats, snack pops, cake pops, hand pies, oh my again!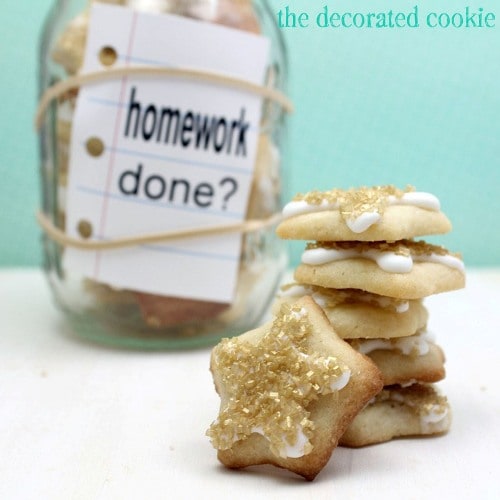 how to make gold star cookie jars
These bite-size gold star cookie jars are super duper easy to make. I used Betty Crocker's sugar cookie mix and cut out all the tiny stars. Then I decorated them with Betty Crocker's White Decorating Cookie Icing and Cake Mate Glitter Gold Cupcake Gems. Once they dried, I packaged them in mason jars, adding notes from this free back to school printable I made so it's clear that they are meant as a reward for a job well done.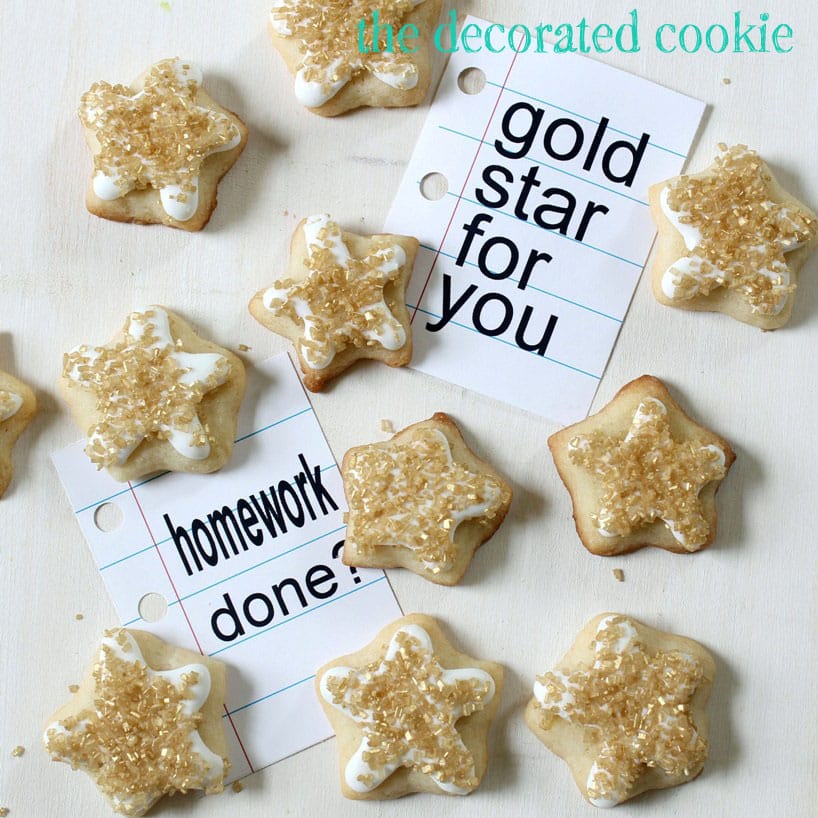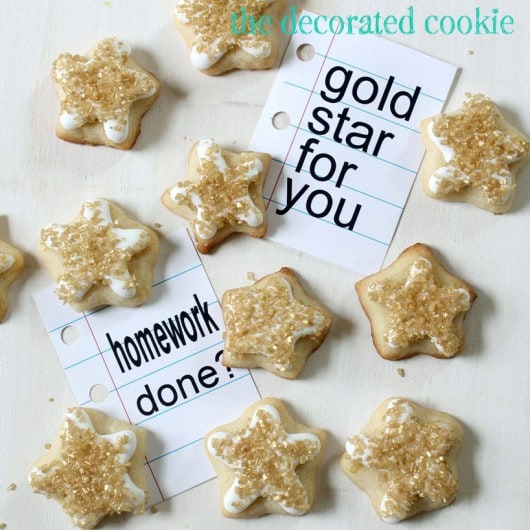 more back to school food ideas