Disclosure: *This post may include affiliate links. As an affiliate, I earn from qualifying purchases.


Shiver me timbers… it's teeny, tiny, wee, li'l pirate cookies. Perfect treat or party favor for a pirate birthday part.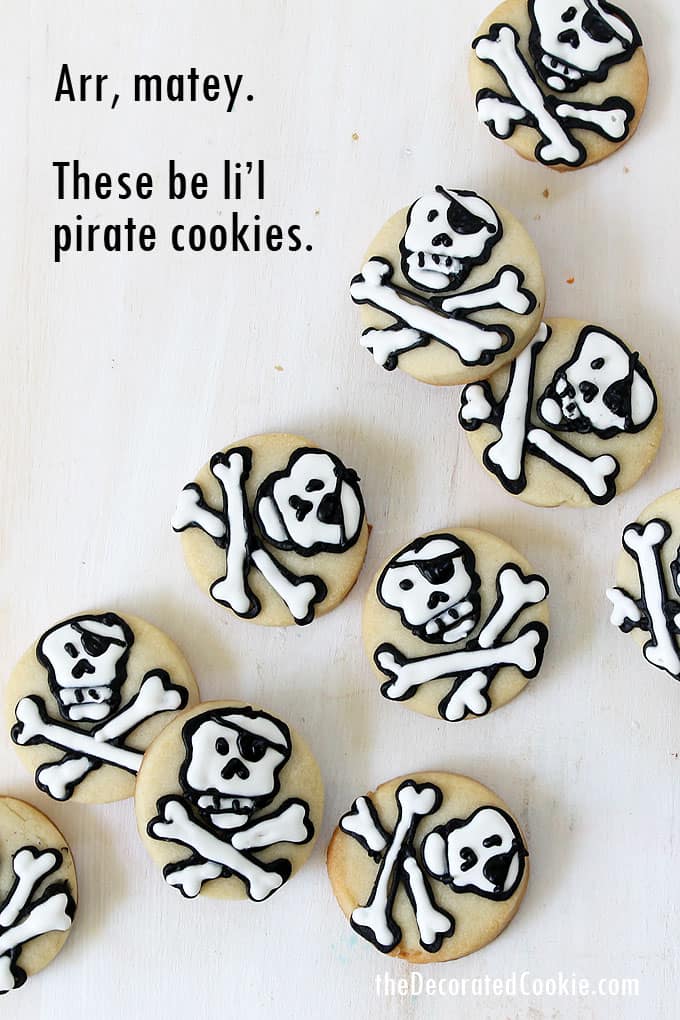 pirate cookies
Ahoy! And other such pirate-speak. I be making these bite-size pirate cookies for a friend's pirate-themed 40th. I figure the skulls and crossbones were appropriate. (Though I'm 40, too, so I shouldn't be making old-person jokes.)
They are teeny, tiny. Only an inch and half across. Put these in a cellophane bag and attach them to some grog (beer), and ye have a mighty fine gift for an ol' scalawag.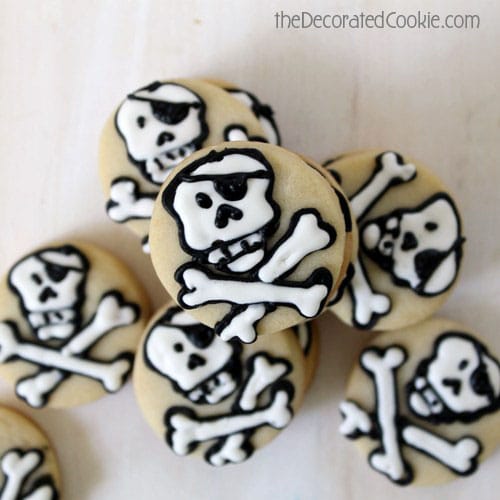 how to make mini pirate cookies
To make these, I cut out little circles of cookie dough, baked and let cool according to the recipe. I used my royal icing, tinted with Americolor Soft Gel Pastes (Bright White and Super Black), and filled disposable decorating bags that were fitted with couplers and size "2″ decorating tips. (For tips on finding cookie decorating supplies, click HERE.) I then outlined the skull and cross bones with black and let set. I filled in with white and let set a bit. Then I switched to a size "1" tip on the black and piped the eye patch, other eye and nose. For Basic Cookie Decorating how-tos, click HERE. Let the cookies dry for several hours or, better yet, overnight before handling and packaging.