Disclosure: *This post may include affiliate links. As an affiliate, I earn from qualifying purchases.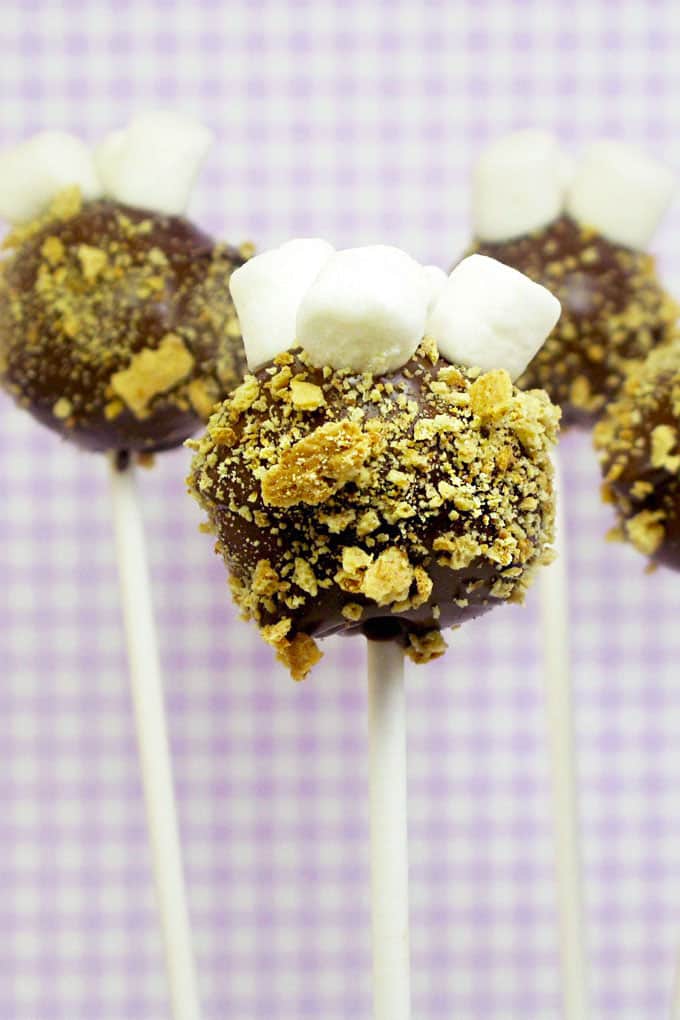 s'mores cake pops
Just one more s'mores-themed treat, I promise. This time: cake pops s'mores style. S'mores cake pops are the best ever.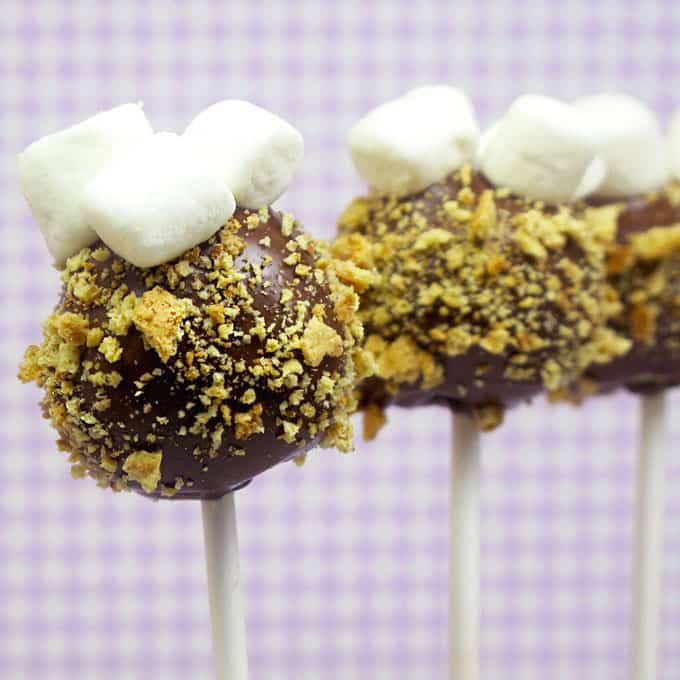 And in case you missed the s'mores before this one, remember the s'mores self-reflective marshmallows, and s'mores pops 2.
Need s'more s'mores ideas?
S'mores cake pops aren't overly complicated. I made a basic cake pop, dipped it in chocolate, propped a few mini marshmallows on top, then sprinkled some crushed graham cracker crumbs.
to make s'mores cake pops
you will need:*
cake
frosting
big bowl and spoon
baking tray
wax paper
lollipop sticks
semisweet chocolate chips
microwave-safe bowl
Crisco (optional)
mini marshmallows
graham crackers
sealable bag
mallet or rolling pin
Styrofoam block
*I used store-bought cake mix and frosting. Find lollipop sticks and the Styrofoam block at the craft store.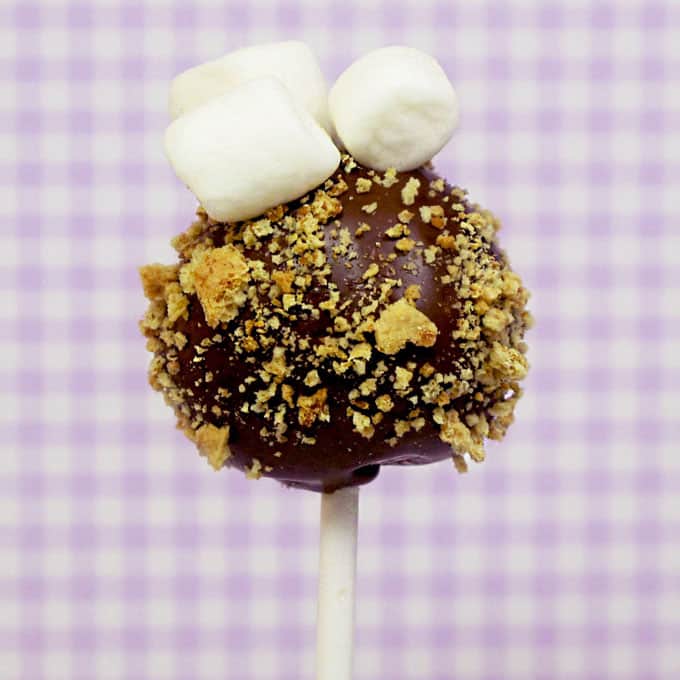 step one: make your cake pops
I won't mess with the instructions from the master, but to sum: Bake a cake in a sheet pan, let it cool, and crumble the cake into a large bowl (I divide the cake in four, use only 1/4 of the cake and freeze the rest). Use a spoon and/or your hands to thoroughly mix in 1 1/3 cups of frosting (so I use only 1/3 cup of frosting for a quarter of the cake).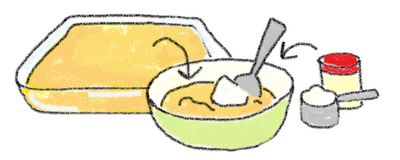 Roll the mixture into balls about 1 1/2 inches in diameter, place on a baking tray lined with wax paper, and freeze for 15 minutes. After 15 minutes, move the tray to the fridge.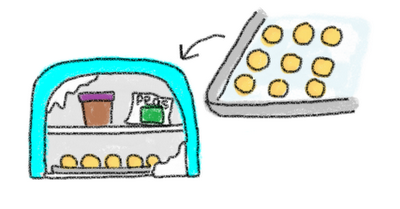 step two: coat your cake pops
Place a graham cracker or two in a sealable plastic bag and crush with the mallet or rolling pin. Pour in a bowl and set aside.
Melt chocolate chips in the microwave or on top of a double boiler. In the microwave, heat in a bowl 1 1/2 minutes at 50 percent power, then at 30 second intervals, stirring frequently, until smooth and melted.
You may add a teaspoon or two of Crisco to thin if necessary.
Work with one cake pop at a time. Dip your lollipop stick tip in the melts, insert into a cake ball and dip into the melted chocolate to coat completely.
Tap the stick gently to let as much drip off as possible. Stick a few mini marshmallows on the to, then hold the cake pop over the bowl of graham cracker crumbs, grab a pinch of crumbs nd pour over the cake pop.
Prop the cake pop in a Styrofoam block to dry.