Disclosure: *This post may include affiliate links. As an affiliate, I earn from qualifying purchases.


How to make s'mores on a stick!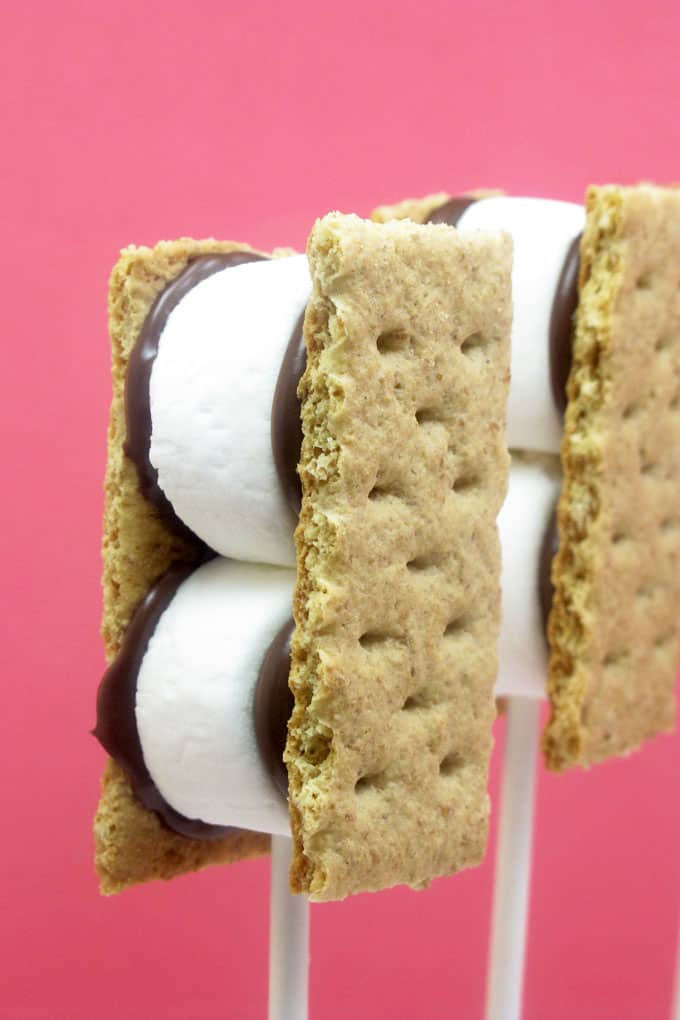 s'mores on a stick
I'm a s'mores nut. Not so much eating s'mores, but clever interpretations of the original. These s'mores on a stick are just a twist on an existing idea. I've even made s'mores pops before. And "self-reflective" s'mores pops(ie how-to-make-s'mores instructions drawn on jumbo marshmallow pops).
So to keep the s'mores alive, I give you some more s'mores on a stick. This time a little closer to actual s'mores, minus the flame.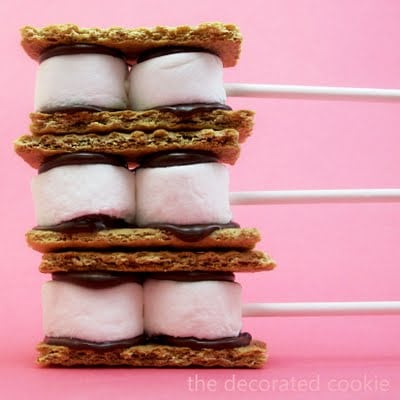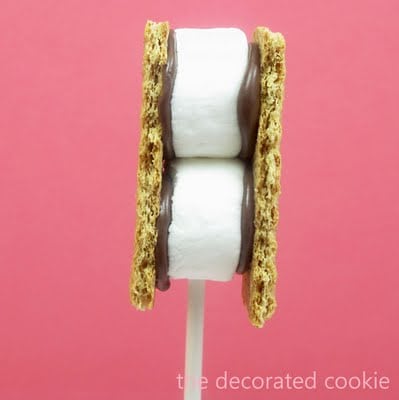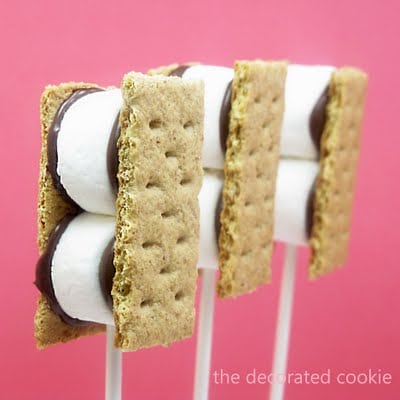 how to make s'mores on a stick
you will need:*
marshmallows
graham crackers
milk chocolate chips
lollipop sticks
serrated knife
crisco or shortening
disposable decorating bags
scissors
wax paper
*Find the lollipop sticks and decorating bags at the craft store.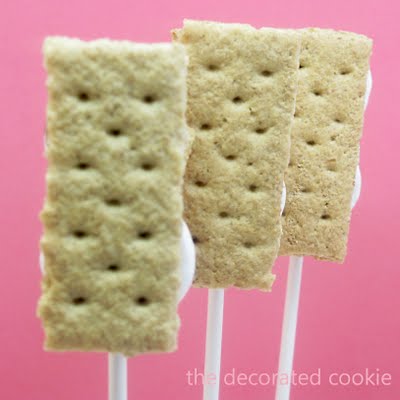 1. Line a tray with wax paper. Break apart graham crackers into 4 rectangles and place wrong-side-up.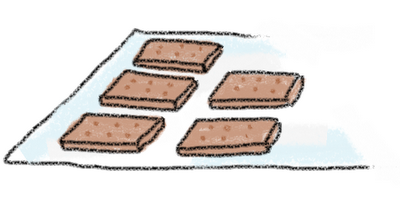 2. Dab a paper towel in Crisco or shortening and grease the serrated knife and the ends of your lollipop sticks. This is optional, but it really does help things along quite a bit. Cut a marshmallow in half crosswise with the knife and skewer with a lollipop stick.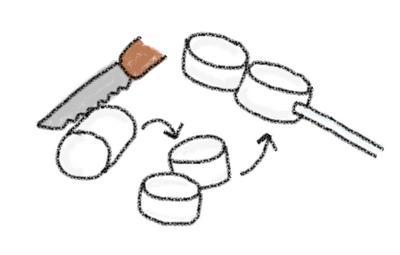 3. Pour some chocolate chips in a disposable decorating bag (about 1/2 cup), fold the top of the bag, and melt in the microwave at 30 percent power for 1 minute, then 30 percent power at 30 second intervals, kneading the bag occasionally, until the chips are completely melted.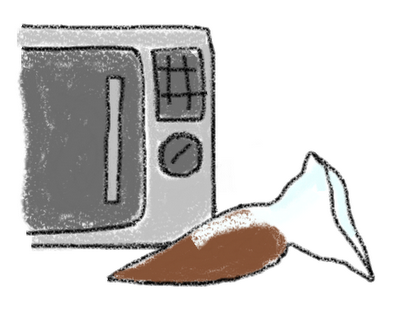 4. Snip about 1/4 inch from the tip of the bag. Pipe two dots of chocolate on a graham cracker rectangle. Place the skewered marshmallows on top. Pipe two more dots of chocolate on top of the marshmallows. Top with another rectangle. Set aside to set very well, about an hour or more. I put my in the fridge for a bit.