Disclosure: *This post may include affiliate links. As an affiliate, I earn from qualifying purchases.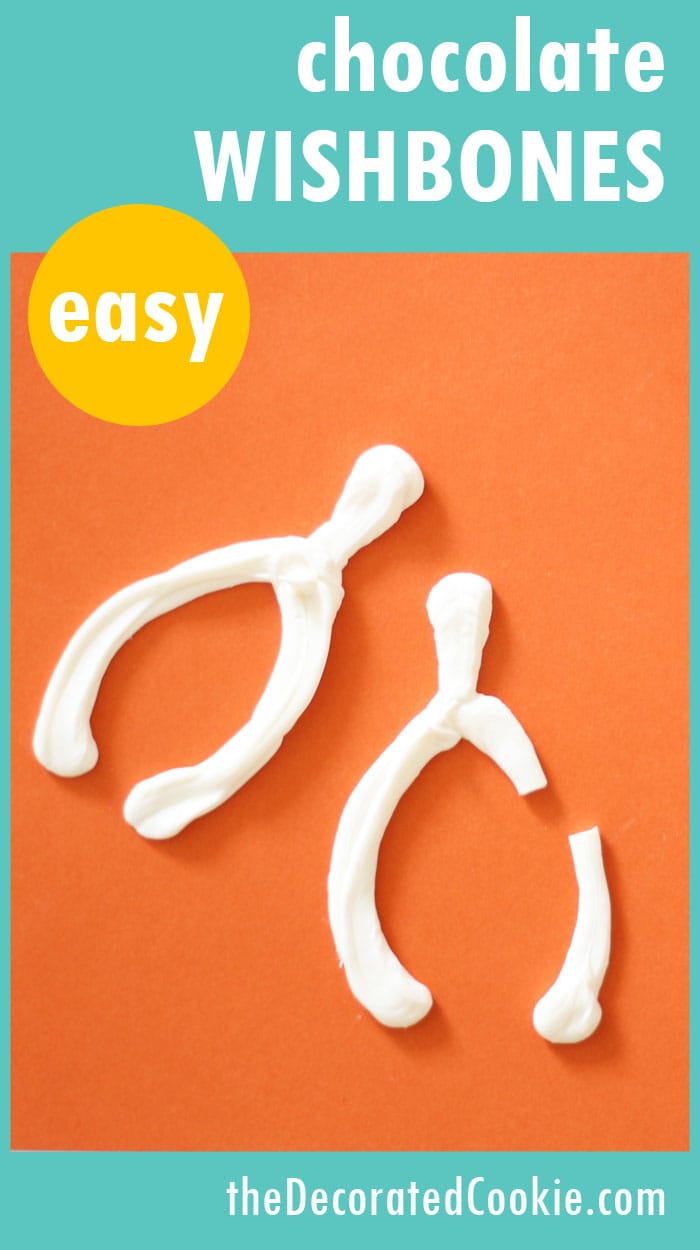 chocolate wishbones
What are chocolate wishbones? The classic Thanksgiving wishbone concept… but chocolate.
You can still partake in the "mine's bigger than yours" wishbone tradition without taking a day to roast a turkey.
And bonus, you can make a bunch of these, so more than two people can play. And extra bonus, they are made of chocolate. Chocolate wish bones will totally win Thanksgiving.
Be sure to check out all my fun food for Thanksgiving.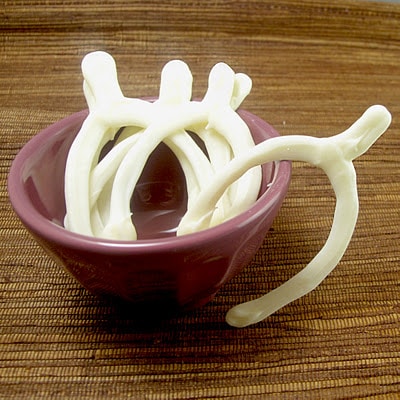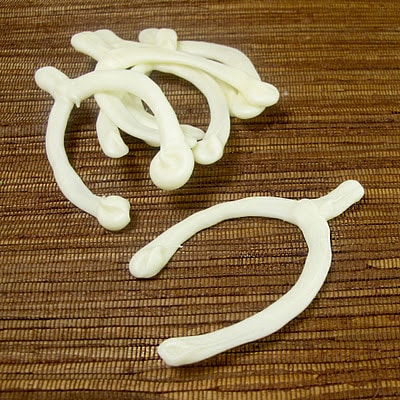 These are super duper easy to make. They take mere seconds. Minutes if you count the microwave time. But just in case you need some guidance, here is a handy video with all the how-tos
to make chocolate wish bones
you will need:*
bag of white candy melts
disposable decorating bag
scissors
baking tray
wax paper
*Use white chocolate chips or candy melts. Find candy melts and the disposable decorating bags in the craft store.
Pour some candy melts in a disposable decorating bag (about half full).
Microwave the bag at 50 percent power for 90 seconds.
Massage the candy melts and continue to microwave at 50 percent power for 30 second intervals until the candy is almost melted, then massage the bag to fully melt.
Snip the tip off the bag and pipe wishbone shapes on the wax paper. Let set a couple hours.